It is not a secret that I adore Marc Jacobs. Since  my very first post on Fashion School Daily, I have been showing my love for him.  That is why I am writing a follow up to my post about reading with a post about Marc Jacobs's new store Bookmarc.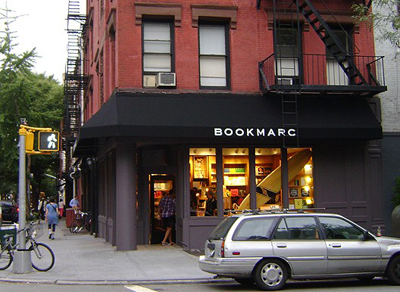 Despite the literary name, Bookmarc actually sells lots of non-literary items, such as key chains and journals with cheeky phrases like "Moby's Dick (LOL)" and "Breakfast at Bleecker" printed on the covers. In addition, Marc has his own sharpies, pencil colors, lipstick pens, postcards, socks, boxer briefs, condoms and more "special" items.
Follow the jump for more pictures…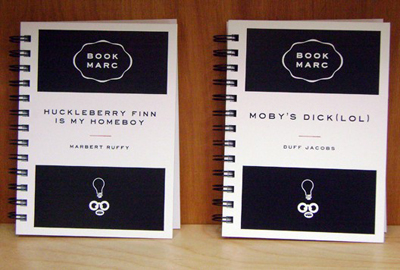 I need to get Moby's Dick!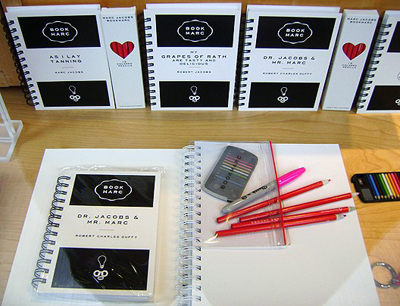 Don't you just love the packaging of Marc Jacobs colored pencils?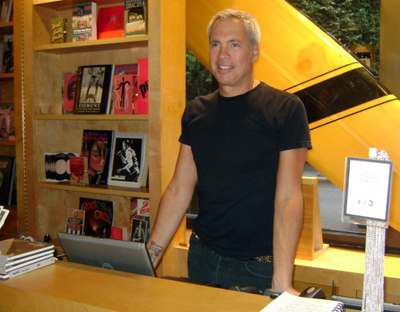 Robert Duffy, President of Marc Jacobs is shopkeeping.
Bookmarc took over the former Biography Book Shop at 400 Bleecker Street (cross street: West 11th) in New York. If you're in New York, make sure to check it out. Inside the space, the shelves are blonde wood and most are visibly worn like Biography's used to be. The store also plans to have book signings, and a music performances in October. Bookmarc is just the first of many big changes to come in the world of Marc Jacobs retail. A Marc Jacobs Café is coming to New York (they're thinking uptown for it) but there is actually another Marc Jacobs Café in Milan: a small, neon-accented space at the back of the new Marc by Marc Jacobs store in their Brera district that opened last spring.
The Marc Jacobs Café sounds like it has potential—will they be serving Marc and Cheese (get it?)

Written by: Harry Go
Click here for more of "The World According to Harry"
Source: NY.Racked.com