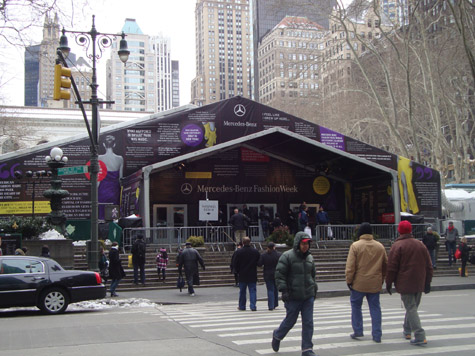 The day has finally come and hours before the big show, we were getting prepped – but before we get to all the backstage action, let's take a look at some before and after pictures of the tent at Bryant Park; where our show was being held.
Before (please take note of the new issues of One Eighty on each seat)…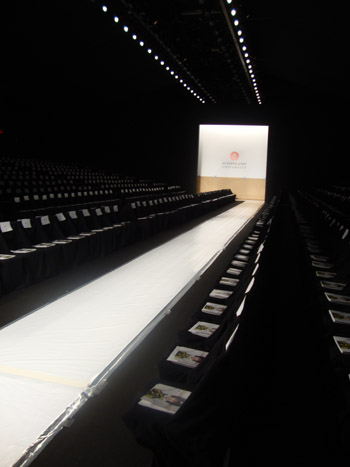 After…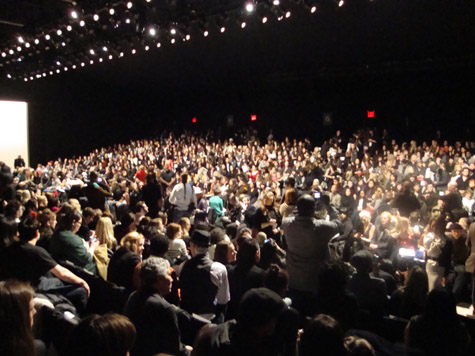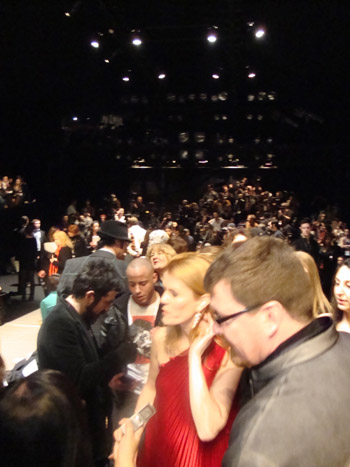 Pretty wild, huh? And yes, that is Alex McCord from The Real Housewives of New York in the red dress in the last picture.
For more coverage of our show at Fashion Week, click here!