We are one day away from San Francisco's offering to Fashion's Night Out and the Neiman Marcus windows are looking quite snazzy on Stockton street: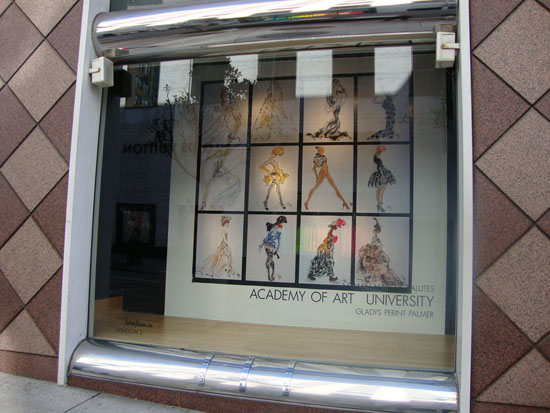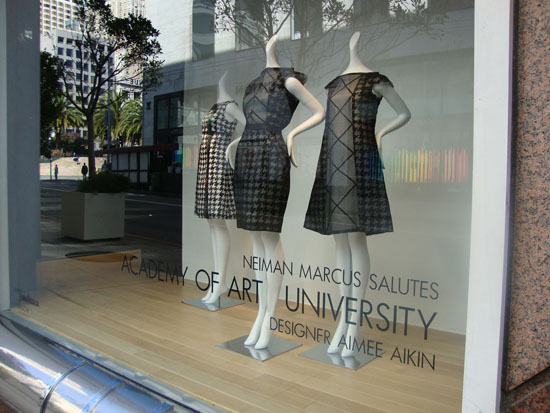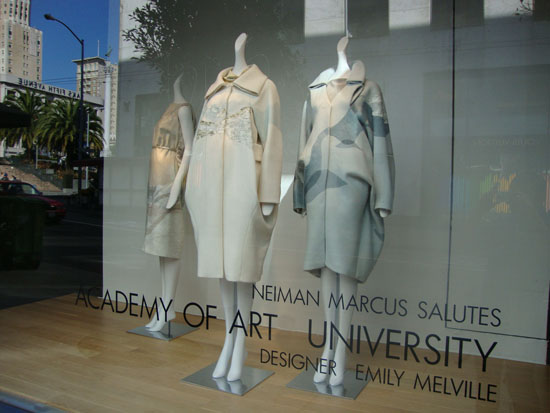 From the top: Gladys Perint Palmer's illustrations from the recent Paris couture shows, designs by Aimee Aikin, and pieces by Emily Melville
This is just a small taste of the event on Sept. 10. Designers Scott McFarland and Qianya Martin will be there in addition to Anika Brown and Gena Banducci, who were recent recipients of the Assouline internships this past spring (P.S. make sure you visit the Assouline boutique in Neimans).
On each floor there will be demonstrations for every fashion lover's discerning taste: knitting, textiles and even beading. One Eighty magazine will also be there so make sure you have the latest copy! Graduates and current students all be there to pitch in to Anna Wintour's "fashion stimulus package."
Here's the info once again for those of you who didn't get it the first time:
WHAT: Fashion's Night Out – a global celebration of fashion.
WHEN: 6 to 9 p.m. Thursday, September 10.
WHERE: Neiman Marcus, 150 Stockton St., San Francisco
See ya there!