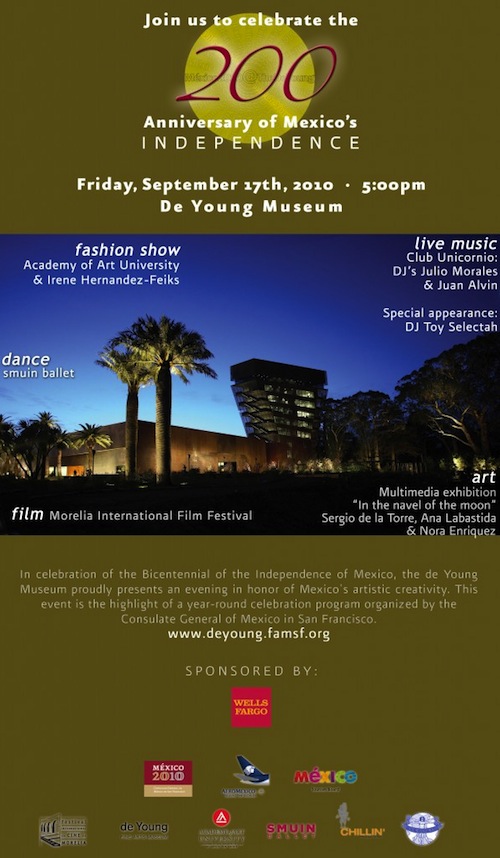 From 5 to 8:45 p.m. on Friday September 17th, the School of Fashion will help celebrate Cultural Encounters: Friday Night Soirées at the de Young presents "Mexico 2010".
This free event will celebrate the Bicentennial of the Independence of Mexico and will take place at the de Young Museum. The evening will celebrate Mexico's artistic creativity and will include a fashion show at 7 p.m. The show will feature garments designed by BFA and MFA students from our fashion school. Included in the show will be Maria Korovilas's beaded dresses from our New York show, Tessa Guerra's child dresses displayed during Fashion's Night Out and gowns/evening dresses from Rob Curry's corsetry class from the summer – and one of his gowns too!
For a complete schedule of events for the evening, click here. For video of our designers participating in the event, click here.
The de Young Museum is located at 50 Hagiwara Tea Garden Drive in San Francisco.