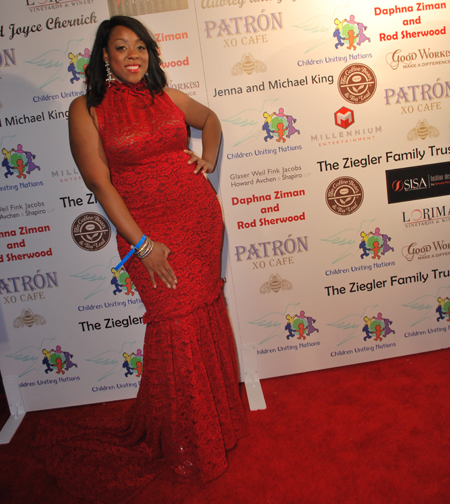 Shemonia at an Oscar's pre-party. Read more on how she was able to attend the Oscars below!
Name: Shemonia Vickerson
Where do you live? I live in Los Angeles, Ca but I am from Detroit, Michigan
What is your area of study? My major is a BFA in Fashion Design
What is your current occupation?
Currently I am a student.
Which historical [fashion] figure do you most identify with?
I mostly identify myself with Christian Lacroix because he was not afraid to take risks – he makes a statement with every garment made. Regardless of his failure he stays true to himself.
What is your greatest [style] regret?
I wouldn't say I have any regrets – I'm all about making a statement.
What is your current state of mind?
My current state of mind is exploring my creativity with colors and shape also staying true to yourself and letting your others know who I am as a person and designer.
What [item of clothing] is the greatest love of your life?
Right now I have my shawls because I can dress them up or down, they cover up areas that I don't want seen and make for a trendy, chic look.
Follow the jump to read more!
What is your [style] motto?
My motto is to keep it classy – not trashy. Sophisticated ladies makes a statement. Always have them speaking about your fashion.
Who are your favorite [fashion] heroes in real life?
My fashion hero is my mother. She taught me how to be confident, beautiful, and bold, she was not afraid to take risks and she loved to dress up be it for church, events, or gatherings – she took pride in her look.
What do you consider your greatest achievement?
Right now my greatest achievement is working alongside this great artist Gary Garner who has given me the opportunity to express my creativity in certain projects I have helped with: a hat line which Cedric the Entertainer has co-owner ship over, as well as helping to make costumes for Kimberly Wyatt of the Pussycat Dolls and a host of other celebrities.
UPDATE – How Shemonia Got invited to the Oscars!
I was invited to the Oscars by working on a project with the artist Gary Garner called Voices of African Mothers which is his charity to help raise money for less fortunate children in africa along with Metta World Peace a.k.a. Ron Artest of the LA Lakers. They raise money for Mental Health, a non-profit organization that boosts awareness and reduces stigma surrounding mental illness. I created a journal for the thank you award presented at the auction.
For more Proust [Fashion] Questionnaires, click here.