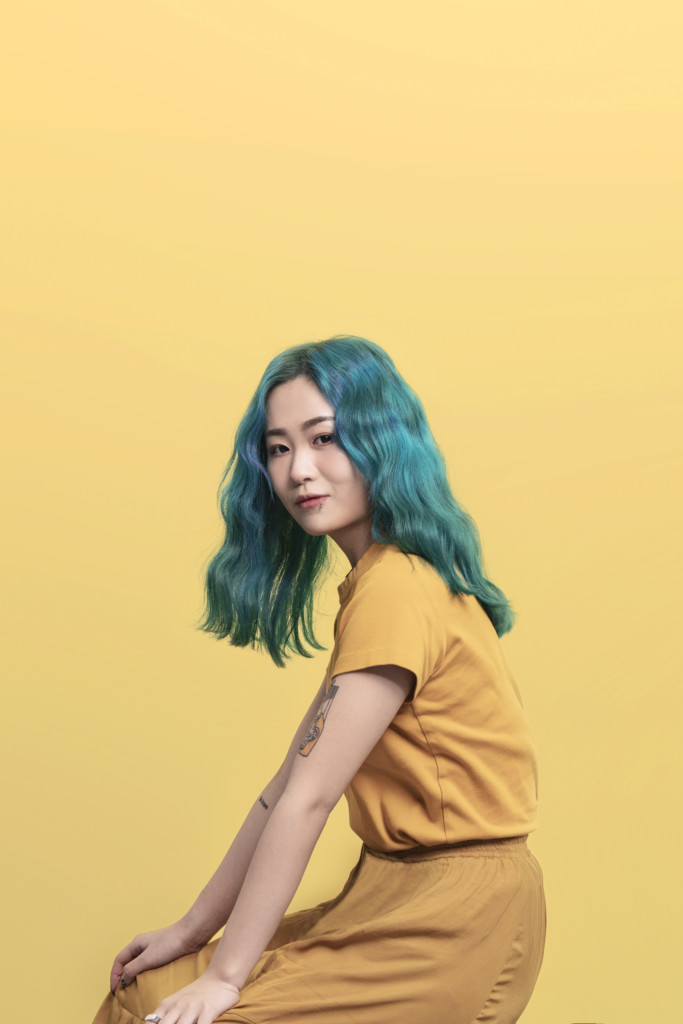 From memes to new platforms, influencers to climate change, the rate of growth in the past decade has been stressful to keep up with. Particularly for the younger generation, it's left many feeling a little misguided. BFA fashion designer Bo Zhang felt this shift strongly, and draws on her navigation of urban youth culture as inspiration for her collection.
Her debut collection features a line-up of button-down shirts, pants, skirts and a coat, with reconstruction and plaid appearing constantly throughout. She looked towards streetwear, a movement she's deeply engaged with, believing it to be a place where the values of her generation permeate. Her silhouettes are loose fitting, and call out to be different. The garments are effortless, relaxed, and based on casual fabrics like colorful cotton or jersey.
This idea of experimentation is a recurring theme in Zhang's creative process, and she often looked to music and videography to develop silhouettes before carefully reconstructing them. From there, she added elements such as harnesses and functional pockets. Alongside her palette of primary colors and touches of grey, the result is well-made garments that are utilitarian and allow for movement.
The lack of guidance and structure has translated into an honest dialogue on youth culture, highlighting a desire to be unique and unapologetically themselves. Zhang's observation on the topic has manifested into a cohesive collection that not only pays homage to the street, but truly represents its values.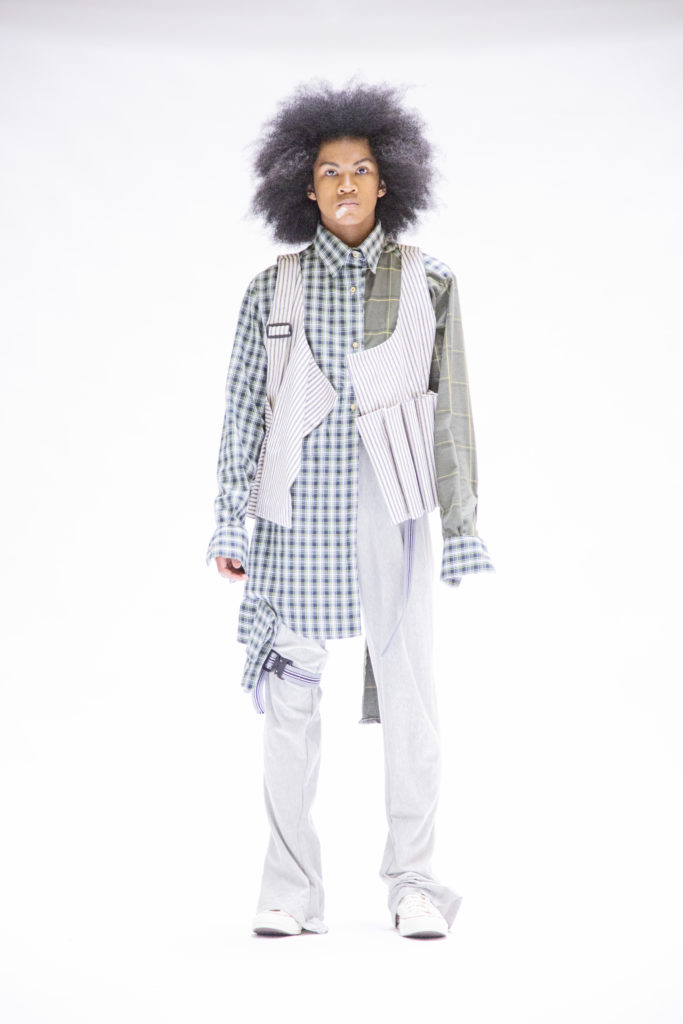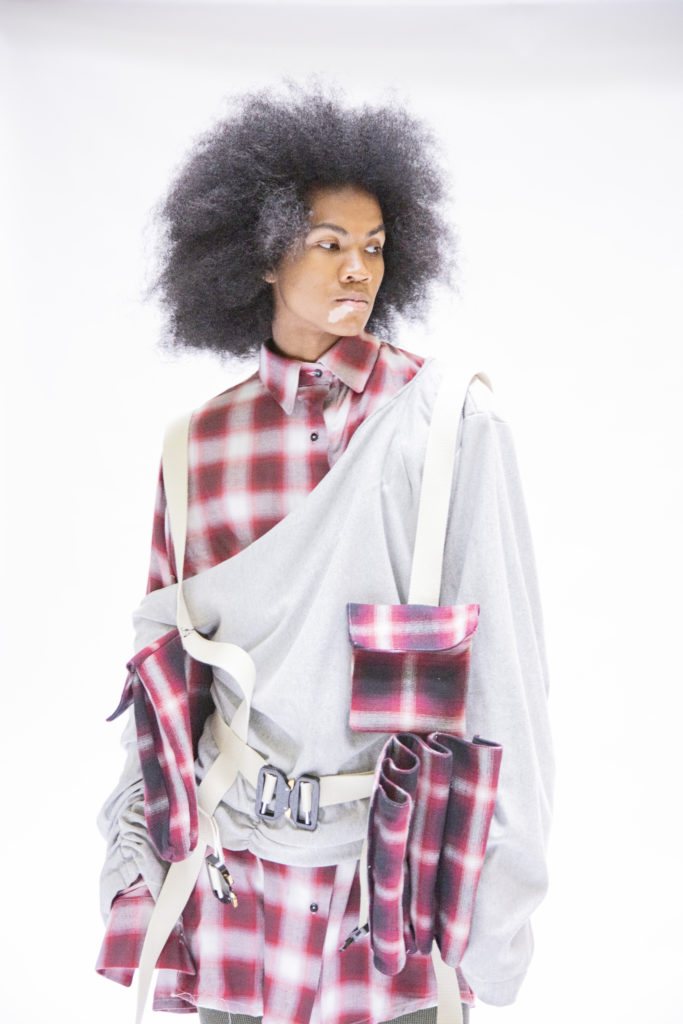 Words: Eeman Bandey, BA Fashion Journalism
Edits: Josh Walker & Ellie Dietrich
Photography: Danielle Rueda
Model: Joniel, STARS Management