The first week of school has been difficult. I don't know if it's the long break that made it hard or if my classes are just challenging. I was booked twice this week to model for an Illustration class. Holding those 10 minute poses really worked my legs, but I thought it was cool to see these fashion designers in the making.
Before I signed with Passport Models in San Francisco, I decided to work on gaining representation in New York. The city is a fashion capital and it is a key market for me. While I was in undergraduate at the University of Cincinnati, I went to New York to sign with an agency during Fashion Week. I ended up signing with a small boutique agency and I walked in three shows during my short stay. It was the best experience in my life! After the small agency closed down and I began to focus more on finishing my degree, I started to forget about modeling and move on with my career in Communications.
But today is a whole new day! I'm happy to say that I officially signed with The Mattison Agency in NYC. Signing with this agency means a lot to me. Although, I will be missing out on this seasons shows, my booker (from The Mattison Agency) and I are planning accordingly for next season's shows. I am also going to be submitted for editorial opportunities for Essence magazine. Being featured in this magazine has been one of my goals since I was a little girl.
One more thing – I finally got my compcards from Passport Models. There the coolest comcards you'll ever see. They're like little passports!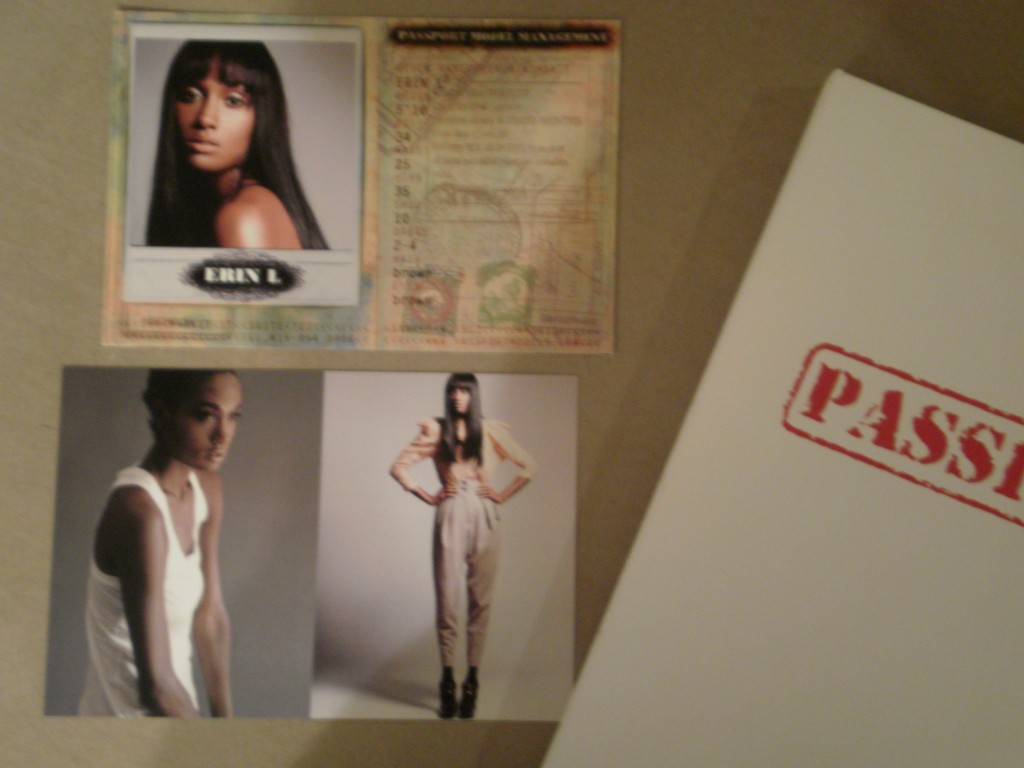 Written by: Erin Leeper
Click here to read more of "The Model Life of Erin"