This weekend I checked out the Spring Show. It was my first time going and I had so much fun! The whole production was outstanding and this year's collections blew me away. There was a long line to get into the actual tent but it was well worth the wait. It was weird watching a show from the audience, but it was nice to be able to sit down and enjoy the atmosphere and the energy that the designs were bringing.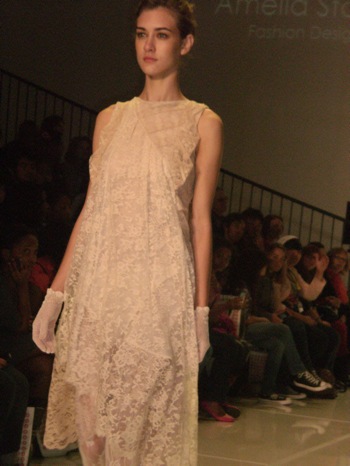 Every designer had a show-stopping piece. I absolutely loved the lace collection by Amelia Statler (above). The garments looked comfortable, chic and timely – lace seems to be big trend for the spring.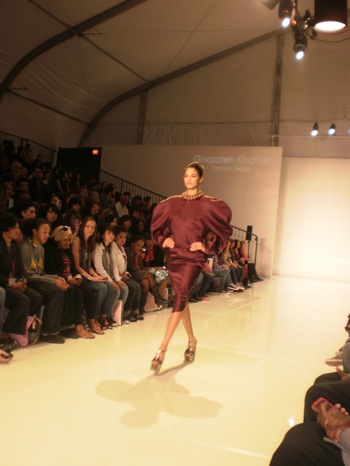 Ghazaleh Khalifeh (above) was another one of my favorites. I absolutely loved the structured, puff-sleeved dress in her collection. The metallic platforms were a great addition as well. Men-inspired looks, use of neon colors, and oxfords with socks set a tone for fashion this summer and inspired me to try new things.
Written by: Erin Leeper
Click here to read more of "The Model Life of Erin"