I was thrilled to head to Bay Bella Publishing's Luxe & Love anniversary gala, which had plenty of gowns and goodie bags — two things in life that I love.
The event took place at Berkeley's historic Hotel Shattuck, which is looking rather attractive since their recent renovation. Vendors brought in mini-cupcakes, loads of chocolate covered Oreos, lots of truffles, and salad — which I ignored in favor of items with higher sugar content.
I got to meet lots of people from the wedding industry (which was a new experience) and my not-so-modelicious self managed to get recruited for a faux-engagement shoot with some photographers in Napa the next day (also a strange new experience).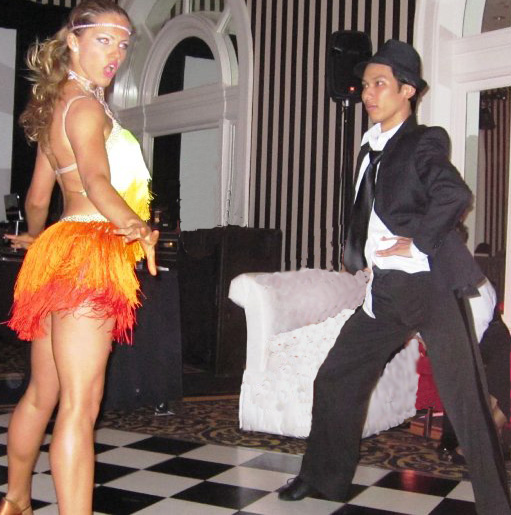 The Genesis dancers show off their skills.
The highlight of the evening was getting to watch dancers from the Genesis Dance Group(owned by Edyta and Alec of Dancing with the Stars) show off their professional ballroom routines. I was totally jealous of their costumes… and their dance moves.
Written by: Kalla Vieaux
Click here for more of 'The Kalla Chronicles'