I always worry that I'll meet Prince Charming…and he'll be wearing flip-flops. So when I heard that San Francisco men's brand Alley was having a trunk show at Rolo Market, I decided I better go brush up on my menswear knowledge – just in case I ever have to rescue any princes in dress distress. From what I read on Yelp, Rolo Market sounded a little bit snappy so I donned a Ted Baker dress and blazer for the trek to the Castro.
I overdid it.
I entered the store to see a handful of people drinking Heineken and listening to "Gypsy" by Fleetwood Mac. I felt a little bit like Don Draper in the episode of the first season of Mad Men where he shows up in a suit and tie to find a full-blown stoner party taking place at his bohemian mistress's lair.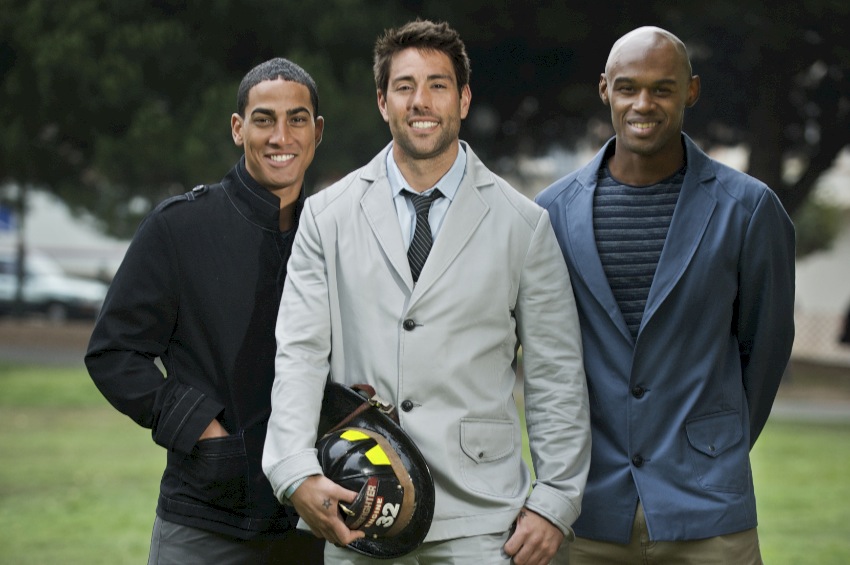 Spring/Summer 2010 Alley Collection
Regardless, the associates immediately made sure I had a drink in my hand. The designers introduced themselves and made me promise to ask if I had any questions. I immediately felt at home – even though I was surrounded by men's clothes.
The price tags were borderline posh (as Yelp had described), but I found myself a little bedfuddled at the actual pieces. The collection was displayed next to G-Star and consisted of pieces that looked like Dickies – but with a tuxedo stripe. Shirts boasted nuts and bolts in lieu of cufflinks. I felt confused. Maybe menswear should be left to men.
Written by: Kalla Vieaux
For more of 'The Kalla Chronicles' click here