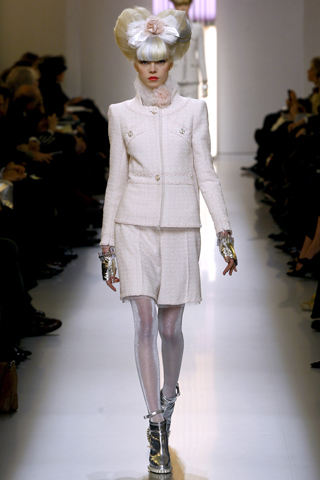 A look from Chanel's Spring 2010 Haute Couture collection

Gladys Perint Palmer will be talking it up and breaking it down at a special lecture (complete with a clever slideshow) on Wednesday Feb. 24. She'll share her stories and witty insight on her trips to the Spring 2010 Paris Couture shows and our recent show at Mercedes-Benz Fashion Week Fall 2010.
Here's the info:
WHEN? Wednesday, February 24, 2010, 9:30am – 11:00am
WHERE? Morgan Auditorium, 491 Post Street, San Francisco
All fashion students welcome! Instructors feel free to bring your classes!