Alyssa talks about the ivory crinkle skirt and the process of crinkling it. She also touches on the inspiration of earthquakes and how it relates to its texture and
meaning.
Sara drafted and sewed together a pencil skirt with dart detailing in an ivory silk. Then, she washed the skirt under water, twisted the skirt (more tightly twisted at the bottom than top to give a cascading effect), tied the twisted skirt together…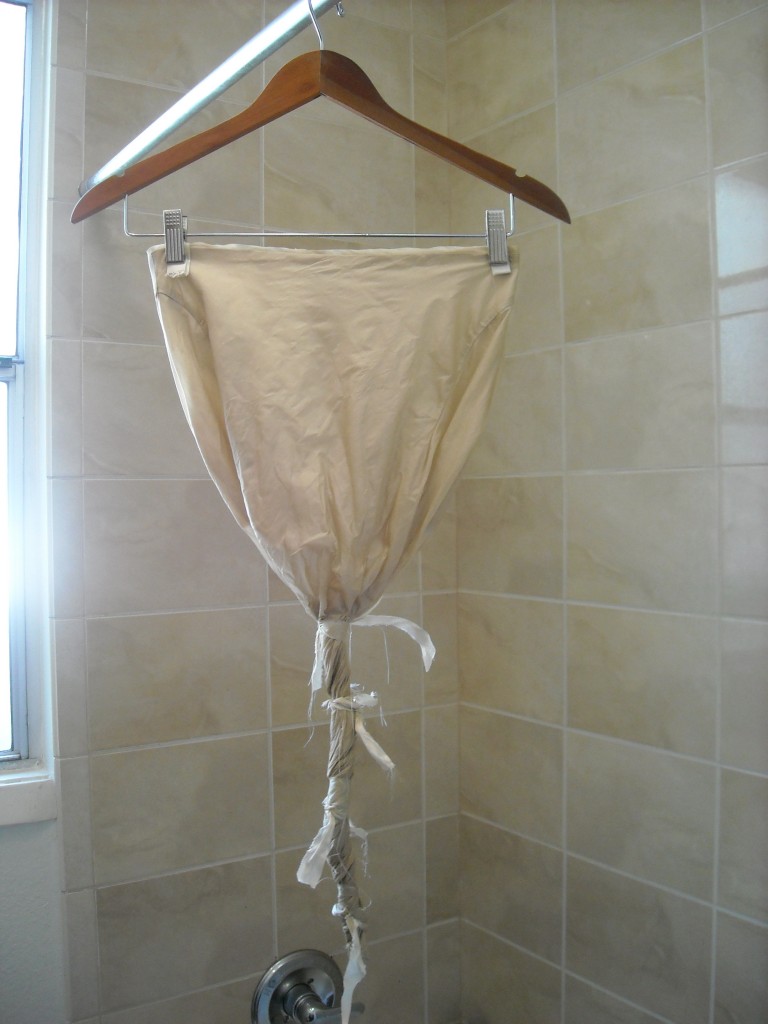 … and then blow dried the inside facing, and then left hanging to dry.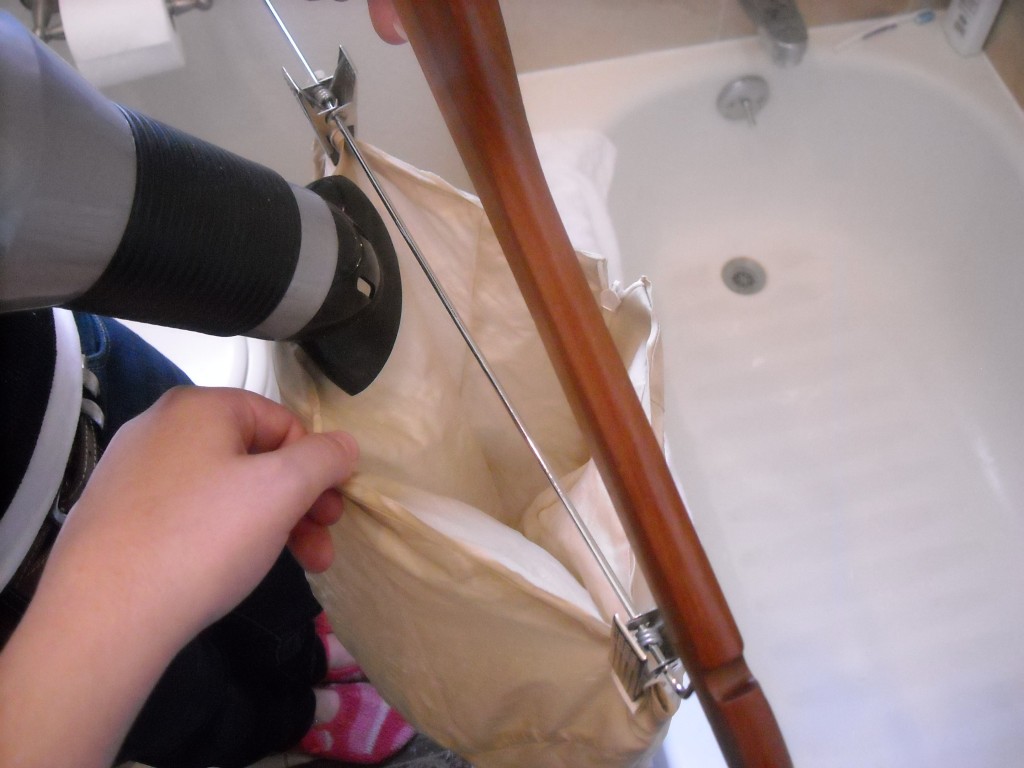 Once dry, she released the ties and the effect was a crinkled, rumpled, completed creased skirt, uneven and cascading from the least at top to most dense at bottom.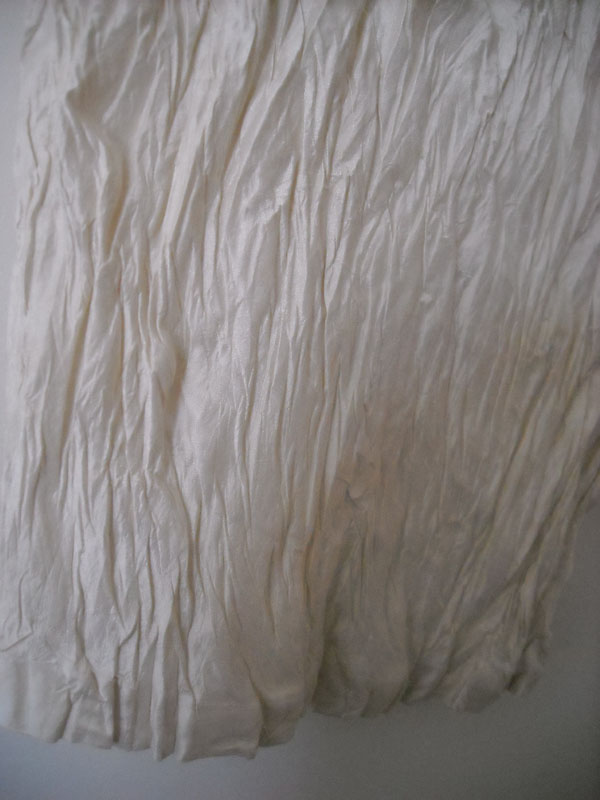 The texture literally relates to the inspiration of the earthquakes such as in the aftermath of rubble and crumpled buildings. It also ties into the story of the girl. This is what her skirt would look like after she survived the earthquake. A once perfect and pristine garment all wrinkled and rumpled now.
Click here to read more from The Alyssa Diaries.