Sara handed me a sketch (of the Lloyd Trouser). She had done and asked me to draft the trouser. We went over what she was looking for in fit, shape of the panels/inserts, length, etc.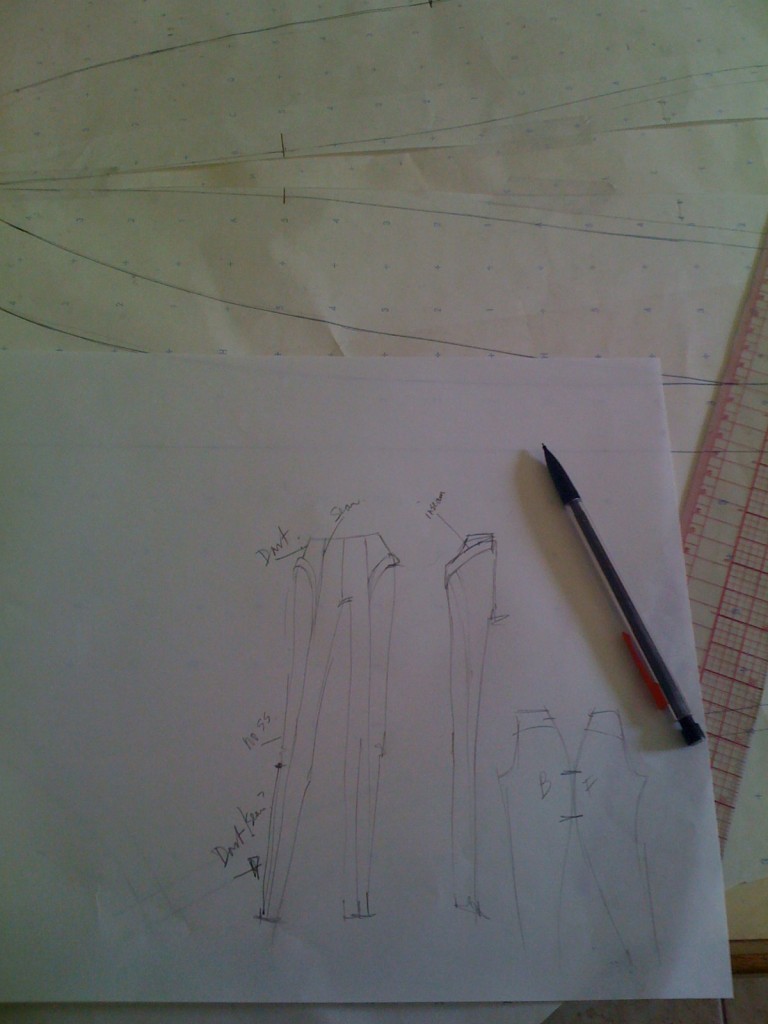 I started drafting and working on the patterns for the trouser. I used one of Sara's trouser blocks so the trouser was the same fit as the other pairs in the collection. We made a toile of these trousers and to be on the safe side, we fit them and made the necessary adjustments to the patterns. Then, I cut out the trousers in the final fabric:
Click here to read more from The Alyssa Diaries.