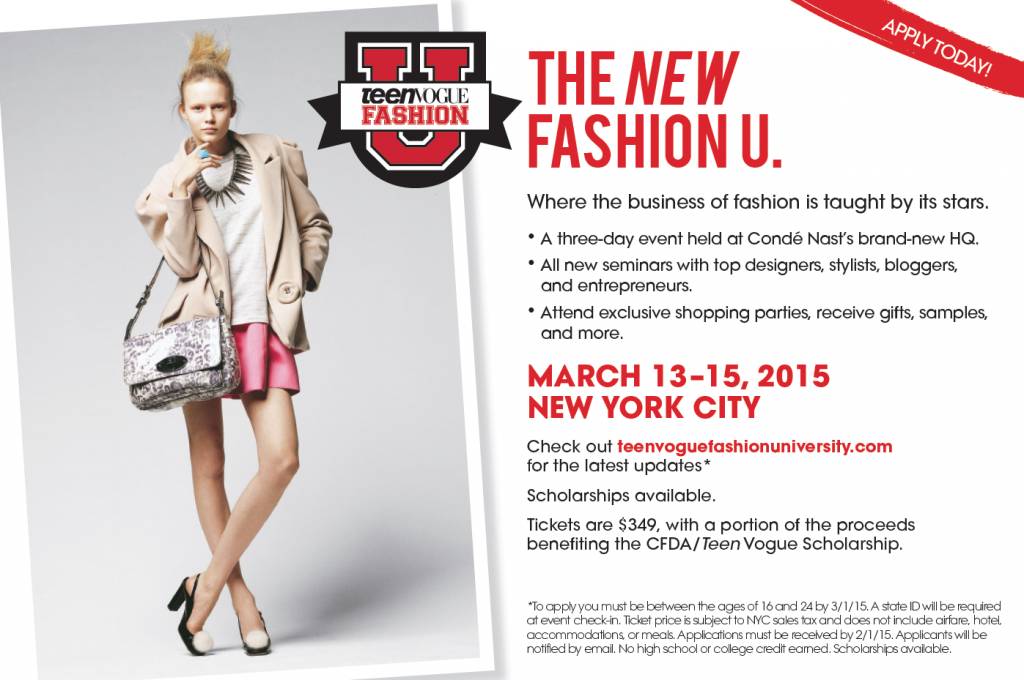 Teen Vogue presents Fashion University, the only program of its kind, and the Academy of Art University is invited!
This once in a lifetime opportunity will take place on the weekend of March 14th and 15th, 2015. This special program will be filled with life altering seminars and workshops. Past speakers have included Anna Wintour, Diane von Furstenberg, Michael Kors, Alexander Wang, Jason Wu, Tory Burch and Phillip Lim! Check out highlights from last year by visiting Teen Vogue Fashion University's website!
This is an exclusive opportunity that will give students access to some of the biggest names in the world of fashion. 550 students from around the world are accepted into the program each year and the deadline for applications is February 1st. This is an opportunity that could change a fashion student's life, do not miss out on your chance to attend Teen Vogue's Fashion University! Apply today!