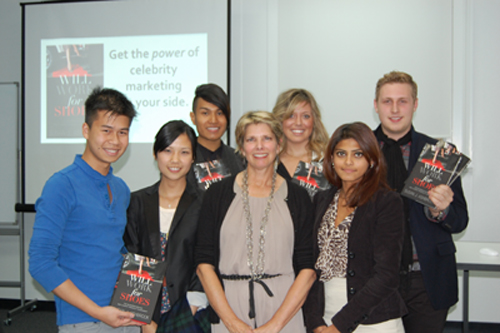 Susan Ashbrook with members of Beyond the Front Row, who hosted the event
On Wednesday, November 2, Susan J. Ashbrook, author of Will Work for Shoes, made a stop by the School of Fashion to discuss her book. While working for Richard Tyler in the '90s, Susan realized that something was missing in the fashion industry – a direct link between major fashion houses and celebrities. Susan left Richard Tyler and started her own company, Film Fashion, and worked to pair designers with celebrities for red carpet events. She is practically the fairy-god-mother of red carpet marketing, and we were lucky enough to learn some of her tips and tricks of the trade!
Susan's Top Tips:
When connecting your brand to a celebrity, make sure that the celebrity's values are similar to your company's and to the values of your target market – because if it isn't believable, it won't be effective.
Follow the jump to read more!
If you see an opportunity arise, go for it! Creative thinking always pays off. Susan's example: One year Stuart Weitzman was creating a "Million Dollar Shoe" embellished with diamonds to be worn by a celebrity to the Oscars. Susan told the designers that she represented to make dresses with a high-low hem, knowing that the celebrity would want to wear a dress that displayed the shoes. It worked!
Number One Tip: Persistence! It takes time to build relationships, so keep trying and it will happen.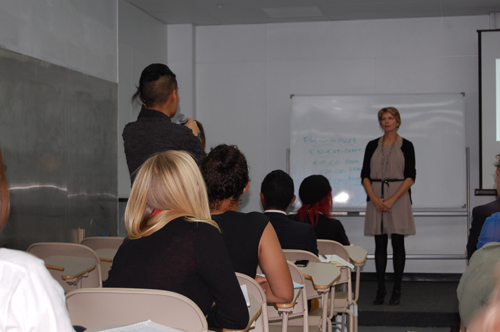 Our student asked some amazing questions – and Susan had great answers!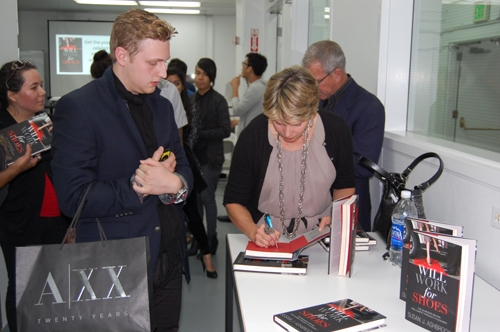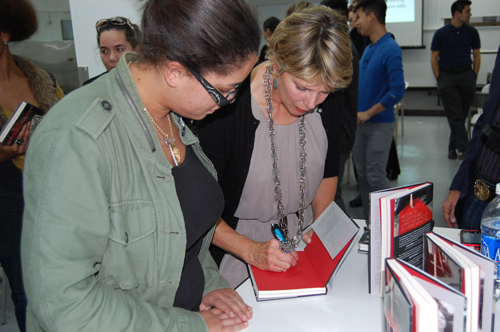 Susan was kind enough to sign all of the books for our students!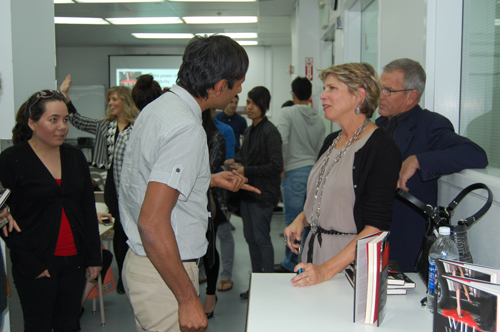 Fashion PR Instructor Gabriel Gima and Susan reminisce on how they met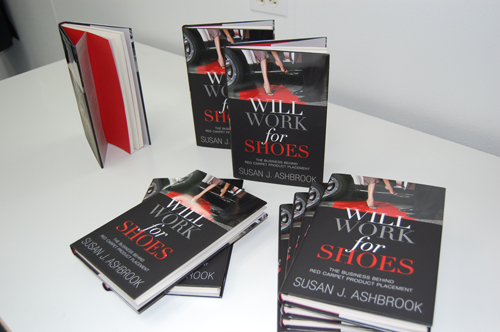 Susan Ashbrook's book, Will Work for Shoes
 Thank you so much to Susan for coming to our Fashion School!