Congratulations to Spring 2016 BFA Fashion Styling graduate Katelyn Johnson, who just landed a gig as the lead stylist for a fashion shoot with supermodel Karlie Kloss in Lake Tahoe! #success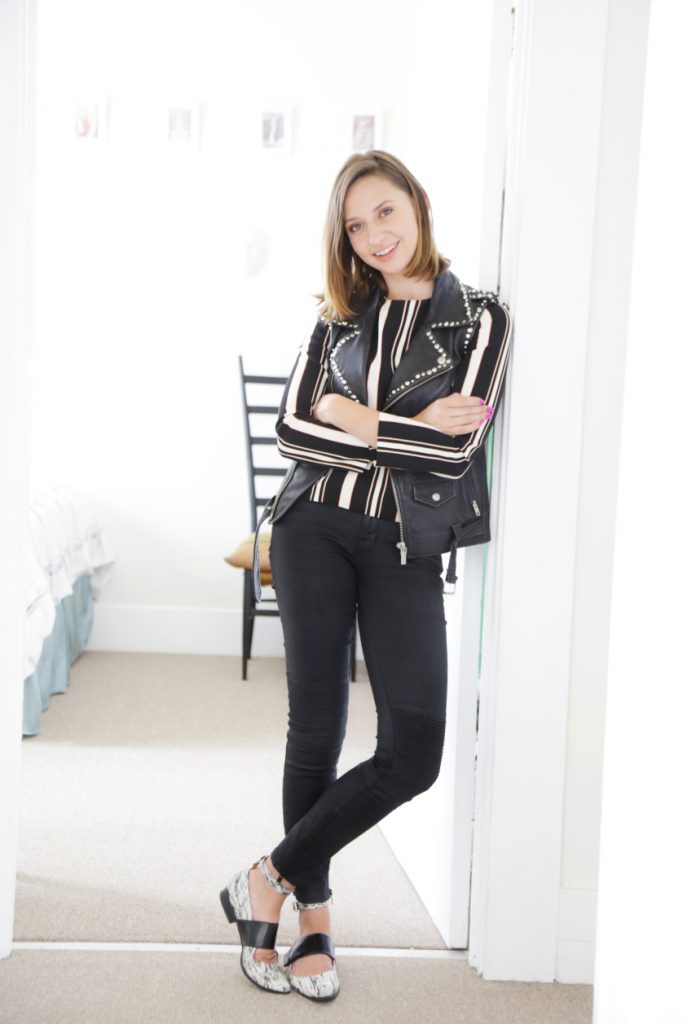 For Katelyn, it's just the latest in a string of successes since enrolling in the program under the direction of Assistant Director of Styling Flore Morton. Flore referred her to Apple Inc., where she worked as an assistant stylist and also introduced her to the Artists Service agency, who hired her for a number of projects. But even Flore is impressed with her protégé's most recent good fortune. "This shoot with Adidas/Karlie is just HUGE,'' she says.
FASHION SCHOOL DAILY: Where are you from, when did you enroll in the Academy and why did you choose a Styling major?
KATELYN JOHNSON: I am from a small town north of Sacramento (Yuba City), where I grew up dancing ballet and going to a small arts high school, graduating with only 44 other seniors. In my teens I traveled to Chico, Sacramento, Marin County, and San Francisco to pursue dancing, but also picked up photography along the way.
I enrolled in Academy of Art University in Spring 2011 at age 20 and Styling seemed like the perfect transition from ballet and photography; I loved the costumes I got to wear in the theater and the characters I got to be. Fashion on the runway or in the photo studio is like a stage in its own right, where I now let others steal the show (smiling).
FSD: Was the Apple shoot your first professional gig? How did it come about?
KD: Apple was not my first professional gig, but definitely my first big one! Flore connected me as an assistant in May of 2015, then by that December the production crew hired me as lead stylist in L.A.! I have now worked for them on three shoots, and it also led me to gaining HTC Global as a client.

FSD: What were you doing at Artists Services agency? How did you get the gig, and can you explain what they do, briefly?
KD: Again, thanks to Flore's help, the agency associated with JE Models brought me on as an assistant. Artists' Services got me in the door to Gap, Old Navy, and Wal-Mart, where I was able to see the speed and precision that big photo factories working on multiple sets can execute. It was great part-time work during my senior year, and I look forward to finding an agency in NYC where I can sign on as lead stylist when I move there next month!
FSD: You were chosen to be one of the Styling students whose work was shown at the Spring 2016 Static Show. Who did you meet professionally while you were there and what opportunities came about as a result?
KD: I was lucky enough to meet some girls from the Twenty-Four Seven (24-7) agency. They could be a valuable contact when I relocate to NYC at the beginning of September.
FSD: You have San Francisco, Los Angeles and New York listed as work locations on your website. What do you most prefer about each environment?
KD: I occasionally travel between all three. New York City is my favorite! It feels like home – so fast, ambitious, at the heart of it all. You're at the center of creation there. L.A. is fun – it feels like a vacation getting to work and then returning at the end of the day to the crew house on the beach in Malibu or a mid-century estate in Silver Lake. San Francisco is actually the most anonymous and the kindest city, making it much happier and easier when I'm doing my pulls for a shoot.
FSD: You have an impressive list of clients – menswear, women's wear, beauty – for many cutting edge publications. How did you manage to network to get the gigs while you were carrying a fulltime school schedule?
KD: Oh, I definitely ripped my hair out a bit some days…or for weeks at a time. (Laughing) Luckily, a lot of my networking was referrals, or teamwork between myself and the photographer to reach out to new clients and publications. Even to this day most of my work is referral-based, so be nice! You'll never know who you might meet.
FSD: What were your chief takeaways from the Styling program? How did Flore help guide you to your current heights?
KD: Flore helped so much! She really pushed me even when I was afraid to keep going because she believed in me. Key points are to keep up with research and production! The Product Styling class is essential, too. Much of the work in S.F. is in cosmetic styling and clothing laydowns.
FSD: You've also done a lot of work styling music videos for bands and groups like PVRIS, Versa and Cemetery Sun. How is styling for those clients different from fashion shoots?
KD: Styling for music videos is more similar to styling for film – you can't step in mid-shot to fake anything with clips or pinning. You have to be very confident in the fit and movement of garments, even more so because the talent typically isn't a 5'11" size 2 model. They are real people! They also have an established image with their brand as an artist, so that's where it's also a lot like personal styling.
All of these bands have been rock n' roll, and these kids like wearing BLACK. My editorials are filled to the brim with color, but never did I ever have a rack so black as I did for the PVRIS videos.
FSD: So last, but definitely not least, tell us about the Karlie Kloss Adidas/Stella McCartney shoot. How did it come about? What was Karlie like to work with? Did you have to pinch yourself to be sure you were really there?
KD: The Karlie Kloss for Adidas by Stella McCartney shoot was incredible! Karla Welch styled the campaign in London, then I got to take over in Tahoe for the social media announcement covered by Vogue.com. We got to spend all weekend at the Wanderlust Yoga Festival in Squaw Valley enjoying the sun and nature.
Adidas by Stella McCartney is my absolute favorite fitness brand; I was so thrilled when a coworker from a job I did for the Westin St. Francis Hotel asked me to join the crew.
I had to remind myself to play it cool when I was next to Karlie Kloss doing yoga at 8,200 feet on top of Olympic Village, while a pool party was going on behind me with amazing deep house music. She was so sweet and friendly- what an unbelievable weekend.
Check out the Vogue article on the rest of Wanderlust with more pics!
For this high-flying Styling graduate, the sky, and the professional opportunities, are clearly the limit!
To see more of Katelyn's amazing work, go to her website.