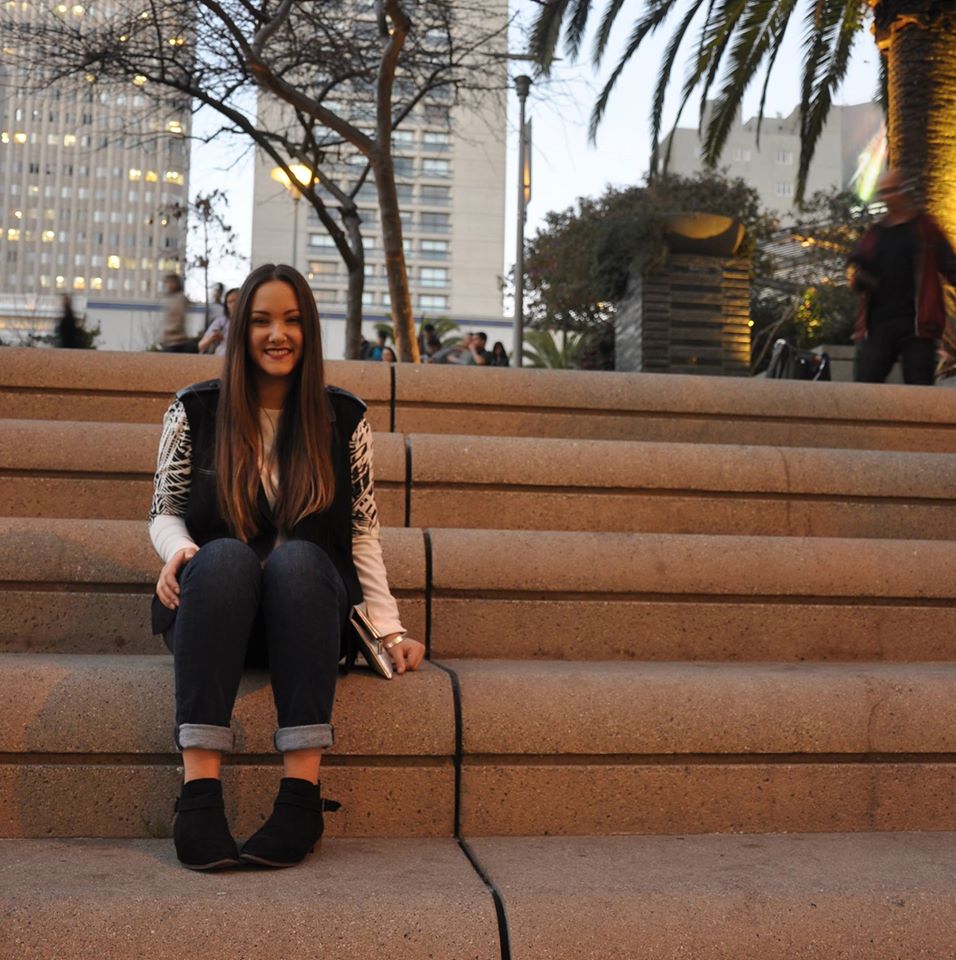 Sarah Lemp, BFA Fashion Merchandising student isn't holding back when it comes to planning her future. She has been moving forward in her career path through various experiences including volunteering at Beyond the Front Row events, interning at LA showroom SHO+CO, interning for the School of Fashion PR and Special Events office, working at Allison Speer PR in San Francisco and winning the YMA Fashion Scholarship Fund (FSF) for her case study for creating a brand for JCPENNY's target customers.
Her current role is Editorial Intern at Joyus, where she works on editorial coverage for their website and social media. She feels the passion and drive when she is in the Joyus office—it's this energy and company philosophy that makes her want to be enthusiastic about what she does.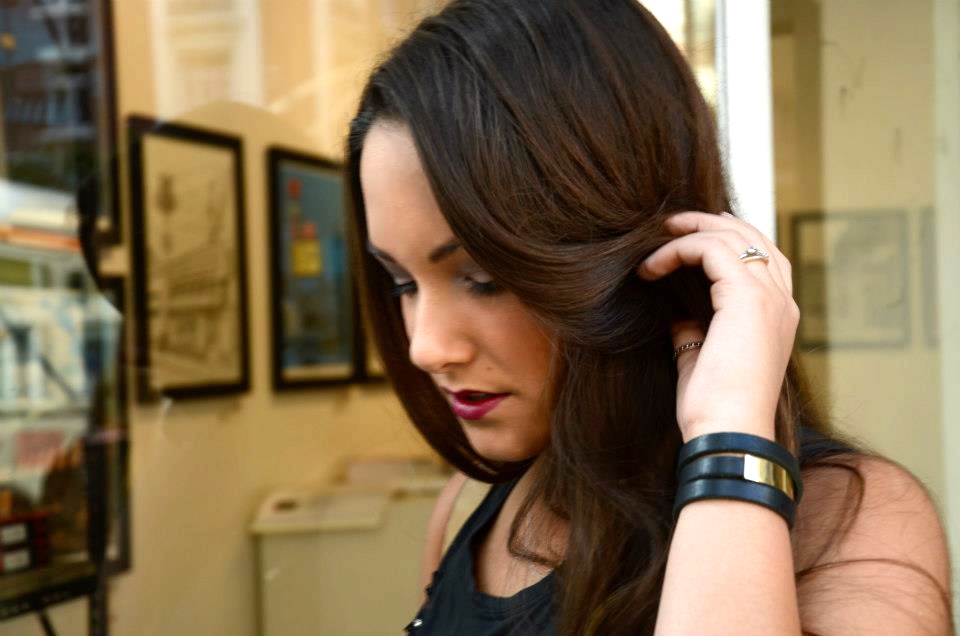 Fashion School Daily: You're a merchandising major, yet you've held a number of PR and journalism internships. What sparked your interest in PR and fashion journalism? How do you see your education in merchandising fitting with your interest in PR?
Sarah Lemp: When I first started at Academy of Art University, I thought I knew exactly what I wanted to do post-grad. It wasn't until I started taking different kinds of fashion classes, volunteering and interning, that I truly found what fueled me creatively. I have always loved to write and when I took a Fashion Journalism class at Academy of Art University it reinforced that loved even more. I volunteered for every single Beyond the Front Row event—it was so exciting to see how fashion shows and events were planned and orchestrated. Through my experience with Beyond the Front Row, I learned the ins and outs of event planning and was hungry to learn about Public Relations as a whole. I started interning within the PR world and it was then that I realized that was what I wanted to do. Merchandising and Marketing go hand in hand and I think it is vital to understand the fashion business in its entirety in order to successfully represent a brand.
FSD: You have a lot of PR and editorial experience, including interning in the School of Fashion PR and Special Events office last Spring, interning at the LA showroom SHO+CO last summer, working at Allison Speer PR and your current role as the Editorial Intern at Joyus. How do you feel these positions are prepping you for your career post-graduation?
SL: I've learned so much throughout my experiences working and interning—and I am still learning! I've had the opportunity to learn how a Public Relations office operates, which was very exciting for me and taught me a lot. Through my work with Allison Speer, I have been able to help facilitate events for VIP clients like ELLE Mag, Maison Martin Margiela, Burberry, Dior, Carolina Herrera, Andrew Gn, Christian Louboutin, and more! SHO+CO West helped me to understand the celebrity and styling aspect of the fashion business, which is crucial for brand exposure nowadays. So far, at Joyus, I have been drafting original content for the site and social media as well as working with the rest of the Editorial team. All of these experiences have positively pushed me in the right direction—after I graduate I can show I have the experience to accompany my degree.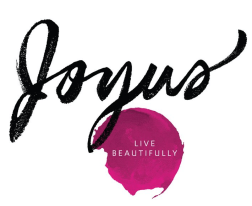 FSD: You landed a spot as a winner of the YMA Fashion Scholarship Fund (FSF) for your case study. What was case study about? Did it help you move forward in your career path? If so, how did it help? What was the biggest advantage of winning this award?
SL: The case study assigned was to create an original brand for JCPENNY that would appeal to the millennial customer. I created a jewelry brand named Lone Wolf, which could aesthetically be compared to Anthropologie or Urban Outfitters. It was a whirlwind of an experience. I worked like crazy on the case study and shortly after the winners were announced, we were flown to NYC for an awards dinner. The whole thing inspired me to trust my creative voice and not be afraid to take risks within projects. I still get emails from YMA regarding events, private lectures, and job openings—they continue to help you in your career path long after the awards dinner.
FSD: When you interned in the School of Fashion PR and Special Events office you had the opportunity to go to New York and attend and work at the Academy of Art University's New York Fashion Week Show. How was that experience? How was it different than other fashion shows that you've worked on?'
SL: Nothing quite compares to the energy of New York Fashion Week. It was such an amazing experience to be a part of. I remember getting to the Lincoln Center tent on the day of the show and thinking, 'Wow, this is it'. It was a surreal moment. I got to know the designers who were showing their collection, which made the experience even more personal. Prior to the show I wrote designer biographies for Fashion School Daily and visited the NYC design studio to see how everything was coming along. Once the collections walked the runway, it was actually quite emotional.
FSD: You've always been very active with the School of Fashion's club, Beyond the Front Row. How did you get involved in the organization, and what have you done with/through the club? How did your work with the club prepare you for your internships and jobs?
SL: I've always been the person who likes to be actively involved. So, naturally, I signed up for Beyond the Front Row the first chance I got. I started as a dresser backstage, then worked front of house, and after two years of being an active member, I applied for the BTFR board. Being on the board has been such a great experience—we are like family. It has pushed me to assume a leadership role, which helps me in all aspects of life.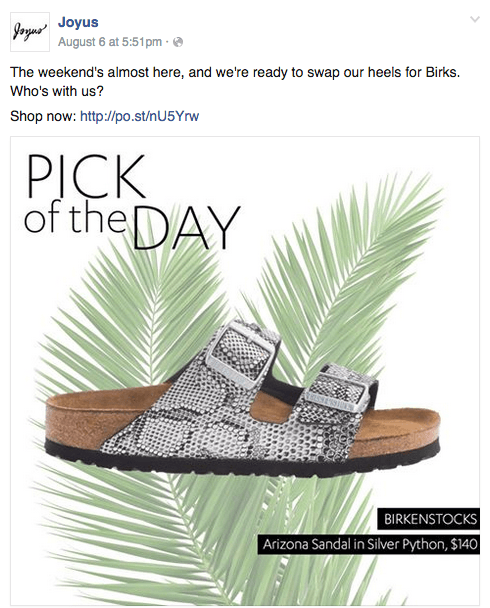 FSD: When you talked with FSD about a year ago you said that your goal at the moment was to land an internship with a local San Francisco company. Interning at Joyus accomplished your goal—could you tell us how you learned about and got the job? What drew you to the position?
SL: I am a firm believer that networking is key. I stayed in contact with the Academy of Art University Public Relations office long after my internship ended. Public Relations and Special Events Manager, Jeanette Peach, was aware of my interest in editorial content and referred me to Joyus. Right away, I knew that Joyus was truly something special. I had never worked for a start-up before and if I was going to do it, this was THE one. Joyus is redefining the online shopping experience in a really chic way. Once I met with some of the talented people who work at Joyus, I was even more inspired. You can feel the passion and drive when you are in the Joyus office—it was this energy and company philosophy that made me want to dive right in.
FSD: Could you tell us little bit about Joyus? What is your average day like, and what is the working environment? What kinds of projects are you working on?
SL: On my first day, my supervisor said, "Welcome to start-up land". That is a great way to describe it. We are a relatively small team of 30-40 employees, which definitely works to our advantage. We have regularly scheduled weekly meetings and check-ins with the other departments, so we are all on the same page. It is such a great community of people—it's no wonder many call it the "Joyus Family". Right now I am working on curating non-video content that is engaging to our customers—i.e. editorial coverage for the website and social media. I love what I am doing—everyday I can't wait to go into the office!
FSD: What is the biggest difference between working as an editorial intern at Joyous and your previous internships? Have they been similar or very different?
SL: Each internship I've had has been so different than the next. I would have to say the biggest difference between working at Joyus compared to previous internships has been how much original content I am able to create. Don't get me wrong, I am still assigned tasks during the week, but I am also able to create my own. This creative freedom to go above and beyond what is assigned of me makes me feel like a real asset to the team.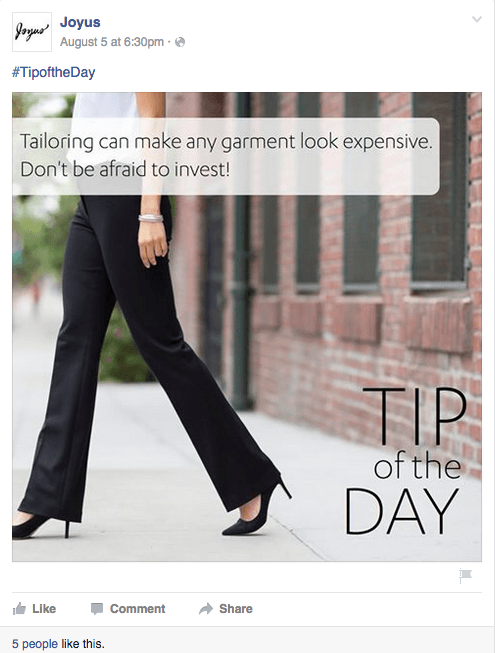 FSD: You are about to graduate soon—congratulations! What are your plans after graduation?
SL: Thank you—I am looking forward to graduating! The most important thing to me right now is to work for a company that I believe in whole-heartedly. No matter where I am, if I am passionate about the brand, I know I will be happy. Right now, I am very happy at Joyus, so it would be great to continue working with them post-grad. Only time will tell!
FSD: Do you have a favorite memory from your time at the School of Fashion?
SL: Hmm, that's hard—there are so many good ones! I would have to say my favorite memory is going to New York Fashion Week with the Public Relations Office. It was so much fun to explore New York under those circumstances and learn more about what goes into planning a Fashion Week runway show.
FSD: What advice would you give to students who are interested in taking a similar path with internships? What are your top tips for landing and succeeding in an internship?
SL: It may sound cliché, but WORK HARD. Interns come and go within a company, but if you work above and beyond your assigned tasks, the company will take you seriously and consider you a valuable asset to the team. Also, don't be intimated by a job. Trust yourself and rise up to the challenge—you just might surprise yourself by what you are capable of.
Written by Yuna Choi, BFA Merchandising