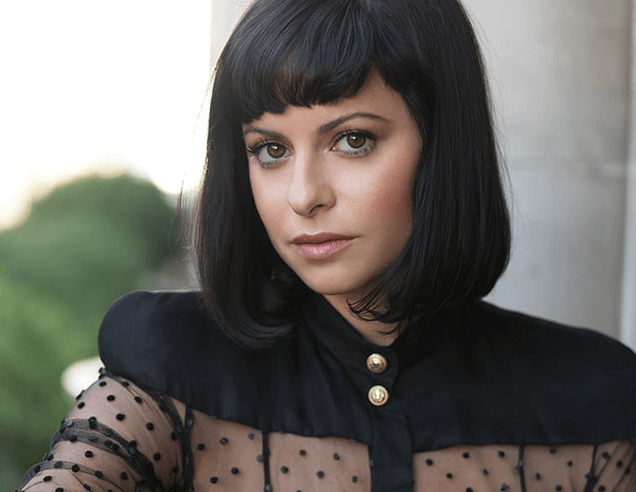 On Thursday, October 9th, Sophia Amoruso, founder and CEO of Nasty Gal, returned to where it all began. She was just a couple of blocks away from 180 New Montgomery Street, where she used to check IDs at the front door of the Academy of Art University. She took center stage at the Vanity Fair Summit to discuss her success and how it all got started.
Amoruso was one of many featured speakers at Vanity Fair's New Establishment Summit that was held at Yerba Buena Center For The Arts on October 8th and 9th. The Summit celebrated new ideas, innovations and up and coming talent in pop culture, politics, technology, media and business. Amoruso joined AirBnb founder Brian Chesky and Pinterest CEO Ben Silbermann to discuss their unique ideas and how they became successful at such a young ages.
Sophia Amoruso, who is only 30 years old, has come a long way in just a few years. At 22, she was hosting at Academy of Art University and had never held a job for more than a couple of months. Now she manages over 300 employees, has been named to Forbes' "30 under 30" list, and is the CEO of a company that nets over $100 million annually. She has a book "#GirlBoss" and people are stopping to listen to what she has to say. She has created an empire and she did it all by following her own rules and doing what she loved to do.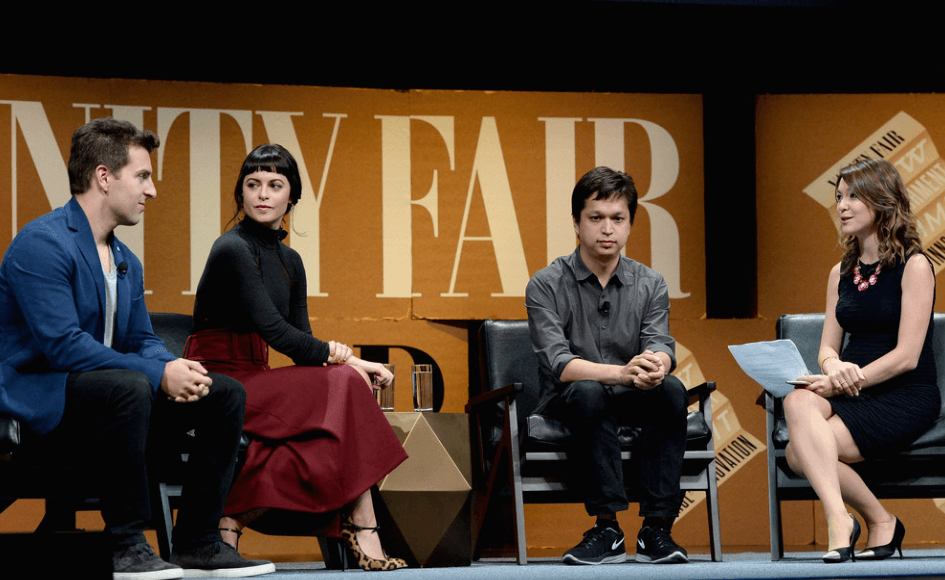 All three speakers, Ben Silbermann, Brian Chesky and Sophia Amoruso, had in common that they never set out to make millions or thought that their ideas would take off like they have. Sophia began her company while she had downtime at the Academy of Art and noticed a demand for her vintage clothing online. She began snapping pictures and selling clothes and accessories on eBay and built up a loyal customer base. She then ventured off of eBay so her customers could come directly to her. She worked out of her garage and paid attention to what her customers wanted. These are the humble beginnings of one of today's most powerful forces in fashion and business.
In eight years, Sophia has moved from the garage to the boardroom and has stayed true to her customers and to herself. Her brand has stayed the same throughout this entire journey and that's because Sophia is still the same hands-on girl that she was when she was Nasty Gal's only employee. She listens to the customer, what they like and what they don't like. When talking about her success, Amoruso, who could take all the credit in the world, gives much of it back to the customer. "Social and word of mouth built Nasty Gal—and I'm really proud of that," Amoruso said. The other two successful moguls onstage with her agreed, they are both extremely successful, driven people but they could not be where they are today without the social media and technology that has allowed their businesses to grow to their high levels. Business today is so different than where it was even five years ago, there are so many more opportunities than their once were which was a common theme around all of the conversations at the Vanity Fair Summit. Sophia Amoruso didn't take the obvious road to success, she never got her degree, she never worked for a large company and she never set out to be super successful, but here she is. There are always alternate roads to success, people just have to find the path that works best for them.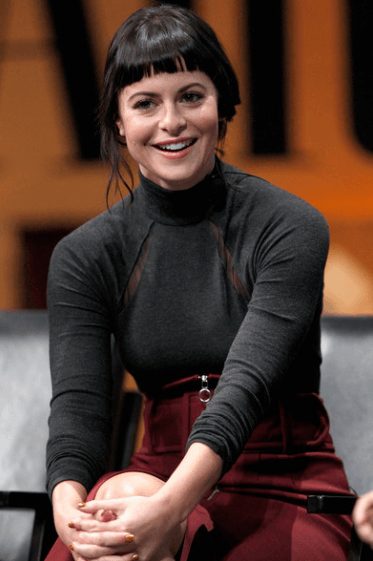 Amoruso's company has a cult following and has cast her in the part of a powerful female businesswoman. Even though she has a book #GirlBoss, She never set out to become an icon. During the discussion she spoke about constantly getting the question of "what is it like being a successful female?" and if she has any advice to women looking to make it in the business world, "Sometimes women say, 'What you're doing is really great for women.' I didn't set out to do that," Amoruso says. "I didn't set out to be this outlier. It's a sad fact that I am."
Sophia Amoruso is a perfect role model for young talent looking to make it big in the world of fashion for both men and women. She took something that she was passionate about and she worked for it. She used available resources, such as social media and word of mouth to spread the word of her company. She didn't settle for something just because it was "the right way to do things," she made up her own rules and it paid off. No matter how far off success might seem, just think of Sophia Amoruso. You could just be one idea away from becoming more than you ever dreamed.
By Tess Collins