The worlds of fashion and technology continue to creatively converge.
Silicon Valley Fashion Week?! showcases a three-day event Thursday, Oct. 20 through Saturday, Oct. 22, in which futuristic clothing, stage performances, LED innovations and unknown possibilities all meet up.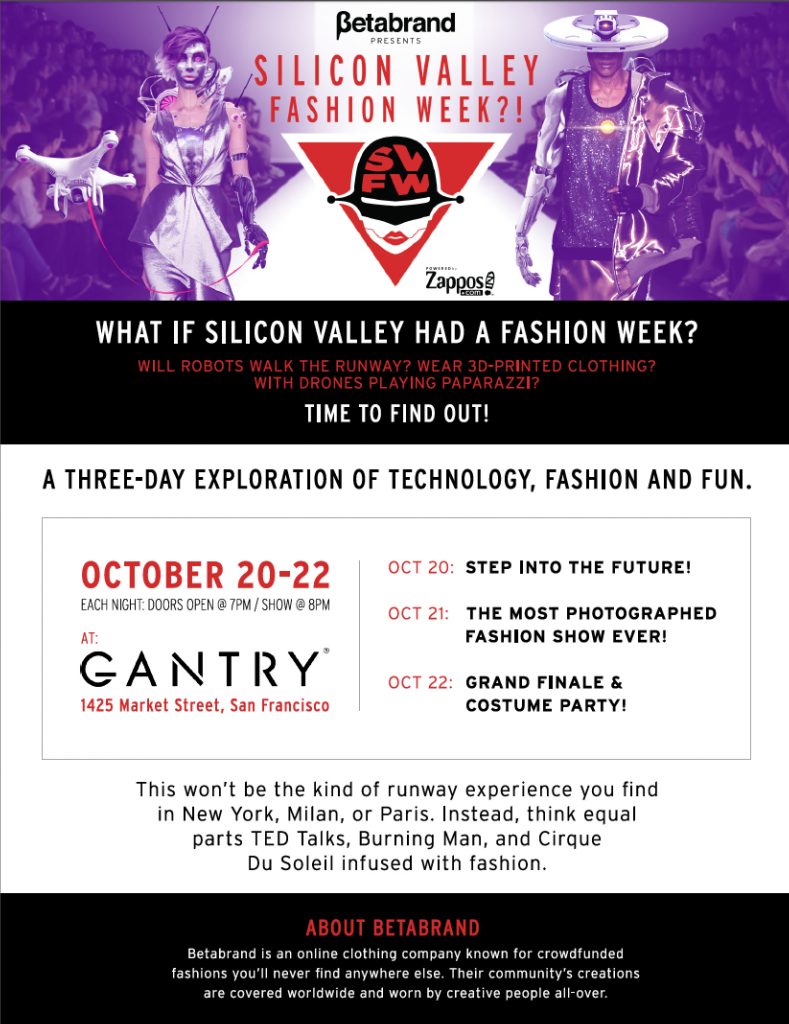 "We are a very unique event and definitely not trying to align ourselves with Mercedes-Benz sponsored shows,'' said Chris Lindland, founder and CEO of Betabrand, sponsor of the event along with Zappos.com. "Our show is fashion-tech meets variety show, with drones flying garments down the aisles, contortionists, bands performing, models wearing 3-D printed pieces and more!'' Among those expected to participate are designers Alison Lewis and Heidi Lee and brands including Pebble, along with with acrobat Bradley Henderson and after party activities from the Human Crane.
"The three-night event has more tech than you could shake a 3D printer at,'' Lindblad added. "Robots and drones will one day rule the fashion world. We offer them this fashion show as a peace offering. The nucleus of the designs come from the Maker movement, wearable tech world, and Burning Man – all of which make amazing contributions to costuming and popular culture, but lack a runway to call their own. We built one for them."
Doors open at 7 pm and the show begins at 8 pm, at the San Francisco event space, Gantry, 1425 Market Street.
Feeling futuristic? Get ready to have fun at the second annual gathering of this unusual happening, which begins with a first night called "Step Into The Future!'' (Thursday, Oct. 20); continues with "The Most Photographed Show on Earth'' (Friday, Oct. 21) and concludes with a "Grand Finale + Costume Party!'' (Saturday, Oct. 22).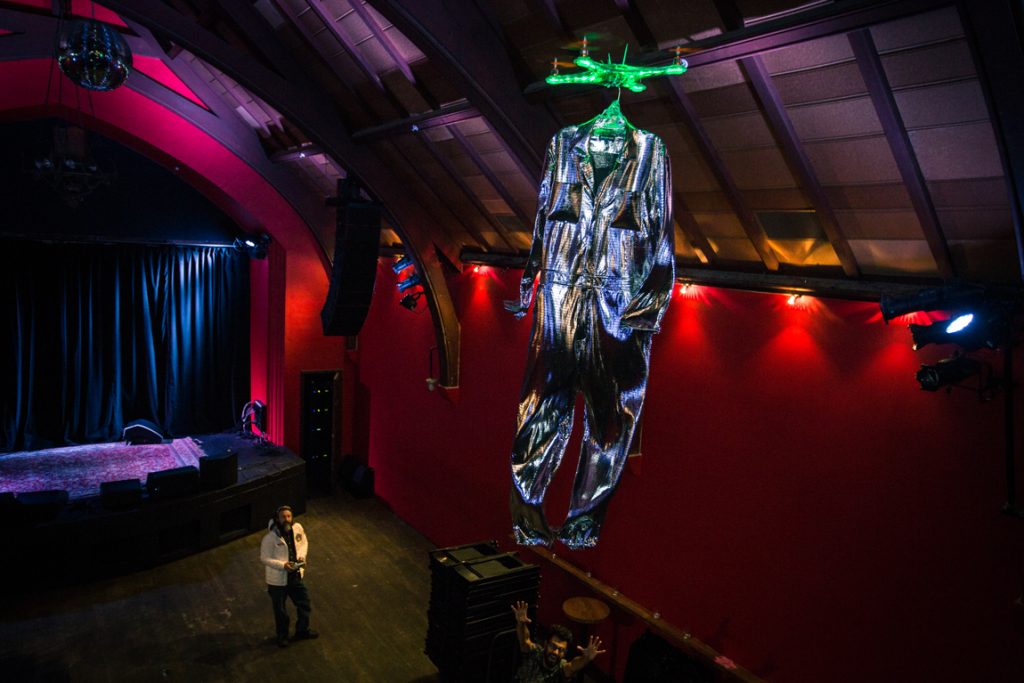 But costumes are welcome on all nights, SFVW organizers emphasize, adding: "Audience insanity mandatory!''
Ticket information here.