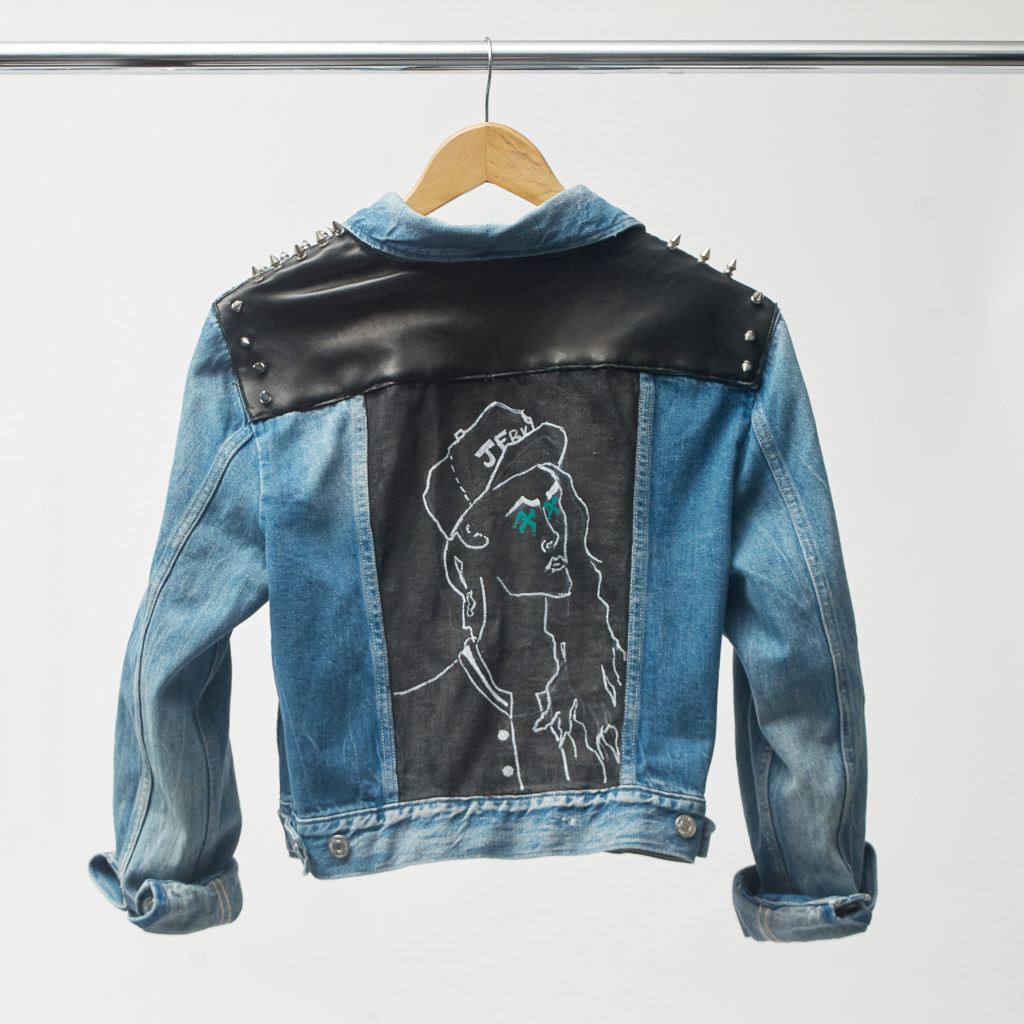 On Thursday, April 30, the Academy's retail store, SHOP657, reopens at its 657 Sutter Street location to showcase the exceptional work from talented School of Fashion students and alumni. SHOP657, a permanent, retail space created and curated by Academy of Art University School of Fashion Merchandising students, sells one-of-a-kind clothing, shoes, accessories and decorative lifestyle items designed by School of Fashion students and alumni.
"SHOP657 builds on the momentum that the Academy of Art University School of Fashion experienced with our successful pop-up store, which made its debut at our spring show last year," said Keanan Duffty, Senior Director of Fashion Merchandising. "SHOP657 is continually evolving and new alumni lines are being added to the roster of student and alumni collections that are carried at the shop. Creating and operating a dedicated fashion retail space is a unique opportunity to launch our graduates to be future stars in the fashion firmament."
I sat down with a few of the designers whose collections are carried at SHOP657 to chat with them about their lines, their time in the School of Fashion, and their plans for the future.
 VOIDTHEBRAND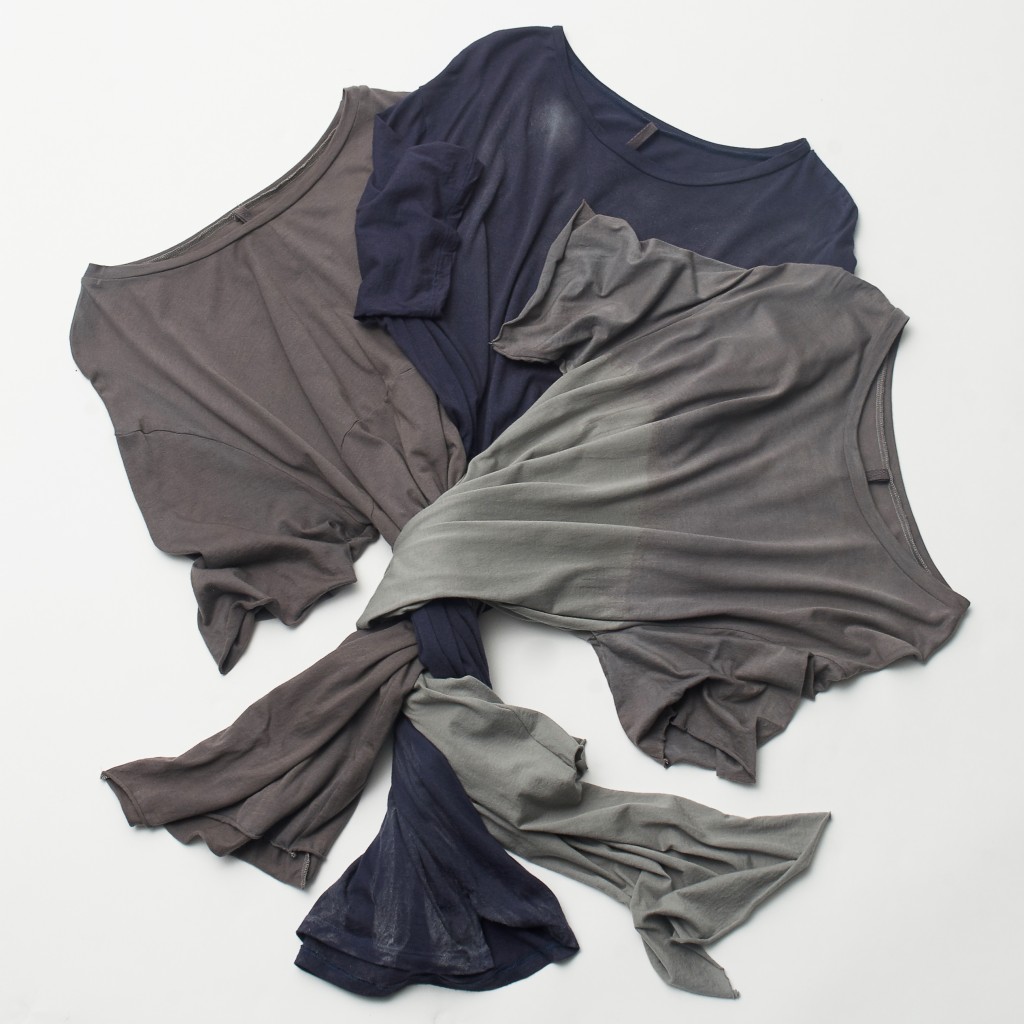 As one of the original lines sold at the retail store, VOIDTHEBRAND is no stranger to SHOP657. For the reopening, VOIDTHEBRAND has collaborated with a local graphic designer on uniquely hand-dyed limited edition pieces which will be available at SHOP657.
With a strong belief in honest products, the brand presents basic but distinctive designs that are both high quality and affordable. "As an alumni, it is my honor to participate in such an event [SHOP657]) and be able to encourage others to pursue their dreams," said brand founder Zhao Wu.
Wu and his friends started the VOIDTHEBRAND while they were still students at Academy of Art University, because they "felt the urge to create a lineup of clothing that represented our perspectives in fashion." After graduating with a BFA in Fashion Merchandising, Wu and business partners continued to develop the brand into "a complete collection with more product variations and collaborations."
Wu explained, "My philosophy is simple. I wanted to create a line of well designed products with great quality at the lowest prices available." To transfer their fashion philosophy into tangible products, VOIDTHEBRAND sources their materials from a fabric mill in southern California and rest of the manufacturing process is done locally in San Francisco.
When asked what's next for VOIDTHEBRAND, Wu sited successful mega brand Nike as a source of inspiration, "I admire the way Nike conducts research and integrates the results into their products—to me it is beyond any other apparel brand that exists. I would love to do that with technology; tech-apparel is something I would like to further explore."
 Snacku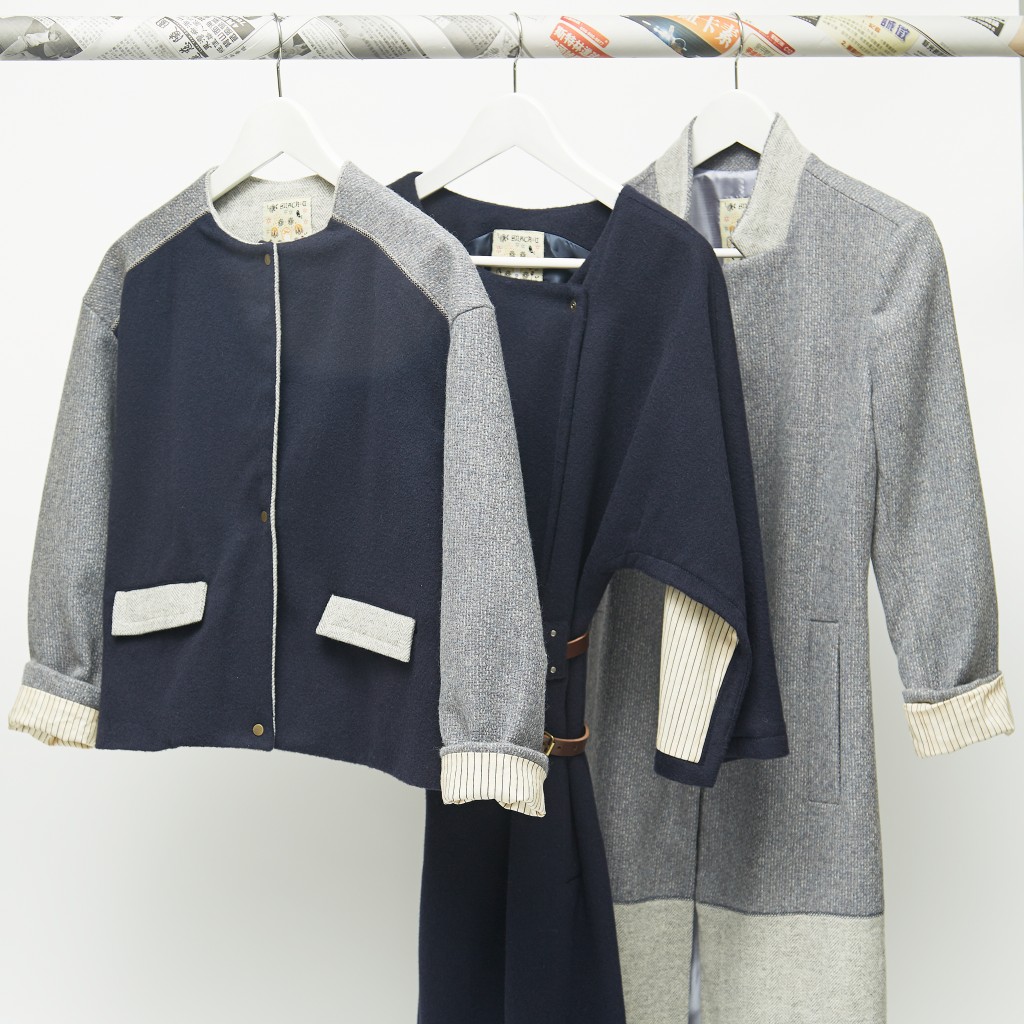 New to SHOP657, Snacku is the brainchild of MFA Fashion Design alumna Yoshimi Fukazawa. Describing the name of her company, Fukazawa says, "I want my customers to find the kind of pleasure in my designs that snacks can bring to people."
After graduating from the School of Fashion, Fukazawa worked for local designers and brands where she faced two obstacles: the fast fashion trend and working as a design assistant as opposed to being the head designer. Fukazawa soon figured out that "what customers really appreciate are well made, functional, basic styles from quality materials such as leather." Such analysis made more sense to her than the fast fashion trend, and it eventually encouraged her to create a brand that truly represented her design philosophy.
As a fashion designer and a cartoonist, Fukazawa creates classic and versatile outerwear for Snacku that have "fun and surprising functional details." Her vintage leather bomber, for example, has rolled rib cuffs with a hole on each side so they can be worn as mitts when they are stretched. Fukazawa's commitment to well made fashion can be seen in all aspects of her collection, from the process of sourcing the raw materials— the leather hides come from Italy and the rest of the raw materials are sourced domestically from mills that hand-dye the leather to order— to the construction of the garments by hand in the Snacku "Squirrel Factory" studio.
"Fashion is a business, not conceptual art, so I am learning a lot of the practical side to making collections and it is very hard. I think it's great for fashion merchandising students to learn how to run an actual store and be able to learn some of these things while they are still in school!"
Fukazawa is presenting Snacku's Fall 2015 capsule collection, "Hobo," at SHOP657. "Hobo" is her first collection to include wool-only jackets and coats, and uses domestically sourced wool from a small production mill. Of her inspiration, Fukazawa says, "My muse is my sister, who wants her clothes to fit into an office situation but also work for a Sunday brunch or shopping trip. So every time I design a new jacket, I have to step back and make sure it's not too avant-garde but that it still has something special, like a zip out lining filled with my cartoon characters."
In 10 years Fukazawa hopes to have Snacku sold at Barney's New York, but in the meantime you can find her capsule collection at SHOP657 in San Francisco!
 Diana Garcia
 New to SHOP657 is the stunning jewelry from MFA Jewelry and Metal Arts student Diana Garcia. Garcia is not simply a designer, but is also a narrator; when looking at necklaces like the double-headed horse pendant or 'paper planes' statement necklace, you cannot help but ask "what is the story behind this jewelry and who makes them?"
Garcia launched her brand in 2013 while she was a student at Academy of Art University. "The journey is like a roller coaster. Sometimes it is super fun, but it can also be really scary," Garcia said. "Being at the Academy of Art University has been a huge influence and it's been a dream come true to be with all the people that I admire. I really want to follow in their footsteps."
Garcia said of her design process, "When I design, I envision that my customers want to look different, be avant-garde, and they are looking for a jewelry that they can take with them on a journey…[with it, they can] always be ready for anything." Garcia works primarily with brass and silver, because she loves that "they can be permissive and let you mold and sculpt just the way you want."
At SHOP657 you can find Garcia's handmade sterling sliver jewelry pieces that she hopes will "make you fall in love." "When they told me that SHOP657 was looking for emerging designers I didn't think twice. I knew that I wanted to be there, showing my work alongside so many other talented designers. For me, as a student, it is an honor to have my work included in the shop."
Through her participation in SHOP657 she hopes her brand will be recognized in the city. San Francisco is just the first of many cities she hopes to conquer over the next decade. She is also curating a new collaboration with SHOP657. Although she cannot give much detail about the project at this point, it will involve the launch of a new collection so stay tuned!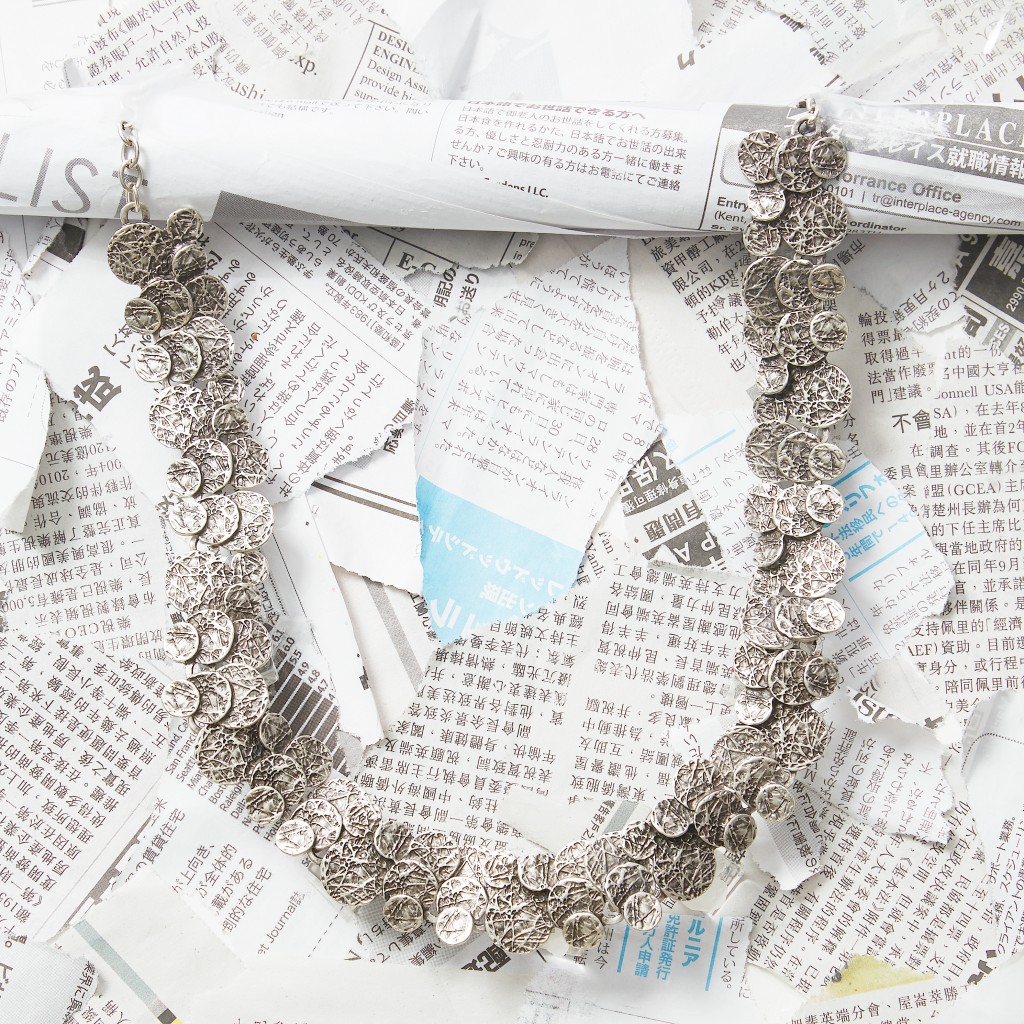 Zhao Wu, Yoshimi Fukazawa and Diana Garcia are just a few of the talented students and alumni whose collections can be found at SHOP657. In addition, San Francycle, Mute, Apartment 415, Gazel, Rinat Brodach, 625 Lab, Dale Beevers, Deanna Wardley and VIPE are great alumni brands that can be found in the shop. Stop by 657 Sutter Street to see the amazing collections in person!
Images shot by Jeffry Raposas and Anthony Rogers, styled in the three sections of FSH 391 Fashion Product Styling class taught by Teresa Merenda. All shots conceptualized and styled by students.
By: Go-Un Yi