Responding to the growing market need for textile, surface and graphic print designers, the School of Fashion at Academy of Art University has created the associate, undergraduate and graduate degrees in the specialized field of textile design, which were recently certified by the National Association of Schools of Art and Design (NASAD). These research-based programs focus on comprehensive design development to empower the next generation of designers.
The development of textiles has held an important role in fashion history and continues to play an integral role in today's fashion industry. This is due to the mutually inclusive nature of textile and fashion design that is imperative in the creation of wearable art as well as highly functional garments and objects. Such cohesion requires designers to understand the historical and cultural role of textiles in a global context and gain knowledge of the various types and techniques in order to experiment and manipulate to create the textiles of tomorrow.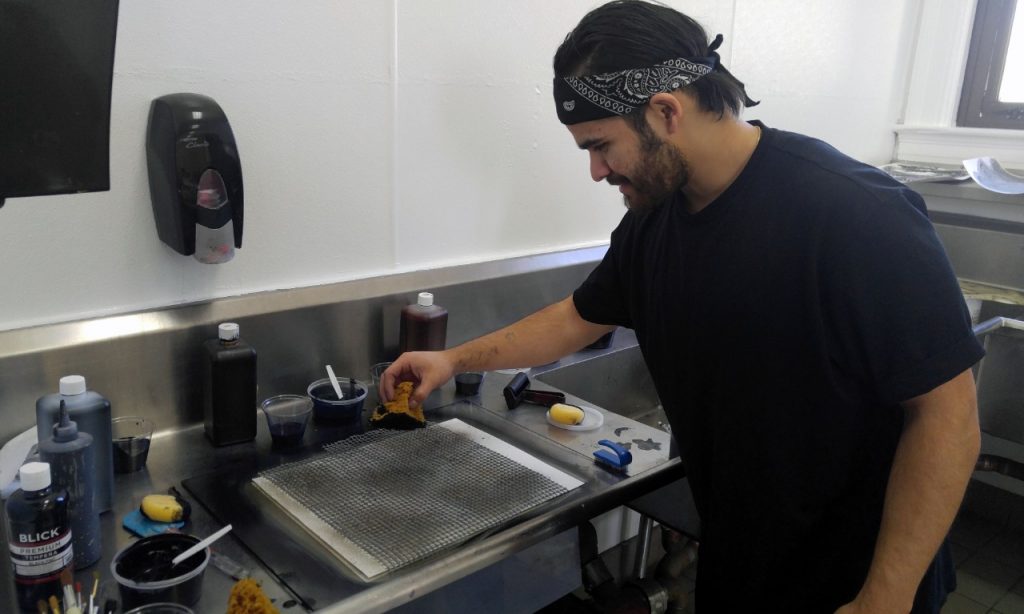 The Executive Director of the School of Fashion, Simon Ungless, a textile designer himself, moved from London in 1996 to create the first lab and courses for textile design. Thanks to the efforts of Rhona MacKenzie, assistant director – textiles, and the team working in the labs, textile design has grown into an in-demand degree.
"Before textile design became a degree, students took applied textile design classes and graduated with a fashion degree specialized in textile design. Now there are students from different departments as well as those who want to pursue textile design as a fulltime career," said MacKenzie. It has helped many young professionals to discover their true calling within the industry. A fascinating field of study and work, it requires a certain creative discipline.
"You have to be always observing, wherever you are and whatever you are doing," said MacKenzie, who shared her perspective on the design experience.
"You need to be awake, attuned to natural changes in colors and patterns. As the textile and surface design industry continues to grow, there is a corresponding demand for talented and well-trained designers. The textile design degree in the School of Fashion at Academy of Art University will be a cornerstone for students who want to be successful designers with a creative mind and essential skillset," added Jennifer Jeon, full-time textile design instructor at the School of Fashion.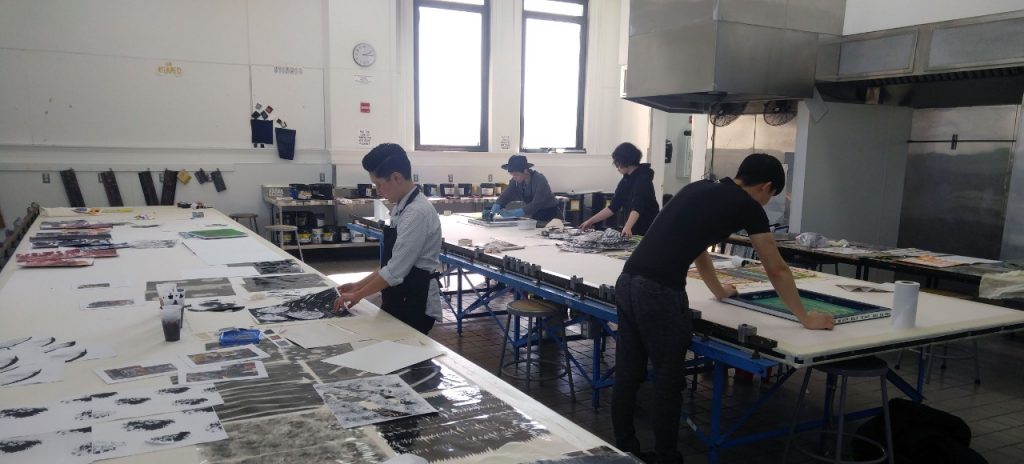 A number of textile design students and alumni have already received industry accolades. Most recently, Carly Dean and Sumit Gill (M.F.A. textile design) were named winners of the Joy & Mario Design Competition by the environmentally-conscious footwear brand.
"You have to be always observing, wherever you are and whatever you are doing," – Rhona MacKenzie | Assistant Director, Textiles
Each year, Council of Fashion Designers of America (CFDA) selects promising designers from all over the world as the CFDA+ Design Graduates. Academy of Art University students are frequently honored among the who's who of future industry leaders. In 2016, textile design was represented by Ghazaleh Khalifeh, Elizabeth Siedow, Namrata Bhandari, Jadi Haynes and Amy Yip. These students took home five out of 10 textile awards worldwide: a phenomenal result! Khalifeh's collection was also presented at Milan Design Week during the annual ARTS THREAD and DESIGNERSBLOCK exhibition. Program alumni have secured design positions at top international companies, including Anthropologie, Gap, Abercrombie & Fitch, Adidas, St. John Knits, Vera Wang and Chrysler.
"In the future, I would like that our students win all of the top prizes," laughed MacKenzie. "We are seeing a more diversely motivated crowd in the class: people who want to design all kinds of surfaces, not only clothing, but also paper, interiors, solutions for the automotive industry, and so on. We would like for this trend to grow." The program is designed to equip students with the latest technical skills and foster their creative vision in a sustainable systematic way: 60 units for A.A. degree, 132 for B.F.A. degree and 63 for M.F.A. degree in textile design.