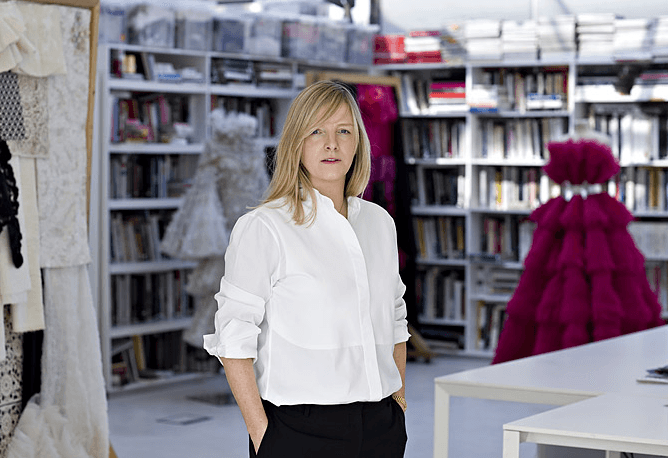 Photo Courtesy of Leonie Hampton for TIME.
Each year, TIME magazine publishes its list of the 100 Most Influential People – breakouts, moguls, leaders, and icons who've made their mark on the world. Included in this year's select group is Alexander McQueen creative director – and School of Fashion 2012 Guest of Honor – Sarah Burton.
Burton was thrust into the global spotlight the moment that Kate Middleton stepped out in the Alexander McQueen wedding dress that she had designed. The world marveled as Kate walked down the aisle, in an exquisite creation of satin and lace. Sarah Jessica Parker wrote about Burton for TIME, describing her impossible feat: "She did the undoable. A royal wedding dress that could never live up to the impossible dream. But it did."
There is no doubt that Burton will continue to influence fashion with her awe-inspiring creativity, attention to detail, and expert craftsmanship. And we are so excited that she will be visiting our school!!