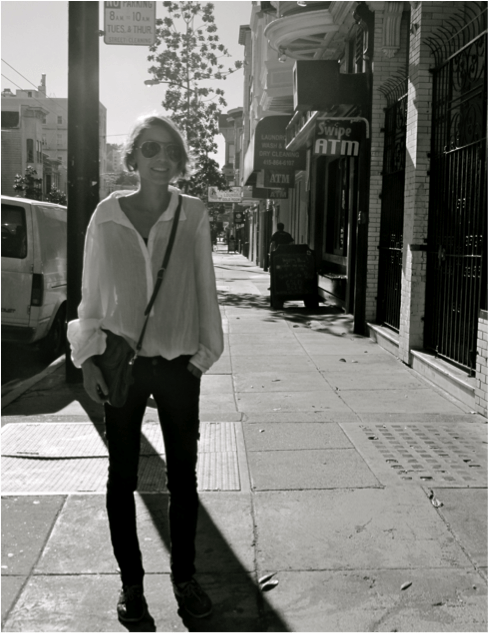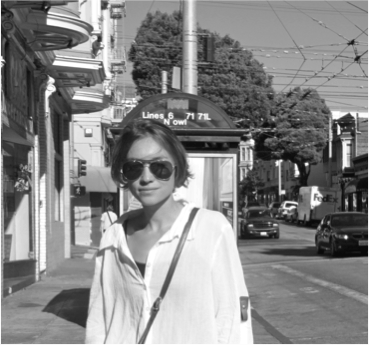 Name: Neko
Home base? Lower Haight
What are you wearing?
Current/Elliot cargo pocket slacks, Calvin Klein top, Sperry Top Siders, Ray Ban aviator sunglasses.
Who's your favorite style icon?
Audrey Hepburn. I'm always on the hunt for that perfect pair of slacks, and she's always wearing a great pair.
How long have you been in the city?
I moved back in March from Perth, Australia.
Why Perth??
I was really drawn to Perth because it is one of the most isolated cities in the world. The beaches there are so gorgeous because it sits on the Indian Ocean. And the people from there like never leave Perth.
Best place to shop in the city?
Nita. It's a boutique in Hayes Valley. Villains is good too.
If you could choose to have one house anywhere in the world, where and why?
I'd choose Europe for sure because of all the traveling you could do. It's a lot easier to travel around. To be specific, Austria, because I really love rock climbing and there are a lot of great places to climb.
Describe your personal style?
Well, I grew up in a beach town in Rhode Island. So I'm always drawn to casual, comfortable things. I live in my Sperry's, and I love clothing that is easy to dress.
Photos and Interview By: Sara Iravani
For more San Francisco Street Style, click here.