Arrived at Alexis Mabille and first person I saw was Cathy Horyn, New York Times, our guest of honour in May. She is really looking forward to talking with journalism students.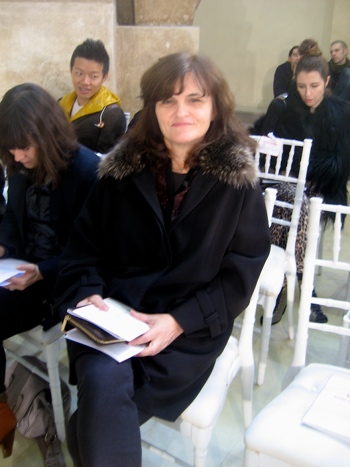 Mabille very flowery – but then, it is for Spring/Summer? Hard to believe that it will ever get warm.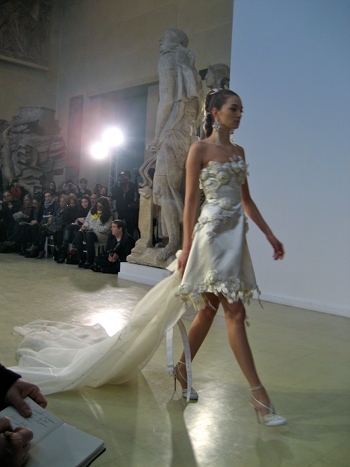 Gossip in Paris all about two fired Vogue editors, French and Russian. Unprintable speculations but will divulge a few stories on February 3rd.
Russian L'Officiel also in hot water, editor and partner of French L'Officiel fired. Marie-José Susskind Jalou, President of Les Éditions Jalou (our guest of honour in 2002), told me that there is a new team hired, editor-in-chief Evelina Khromtchenko (our guest of honour in 2005) rehired but partner who only has 6 months before contract is up refuses to leave unless paid 100,000 Euros a day. The crime section of the Kremlin also involved…
Follow the jump to read more.
On to Christophe Josse also quite ready for Spring.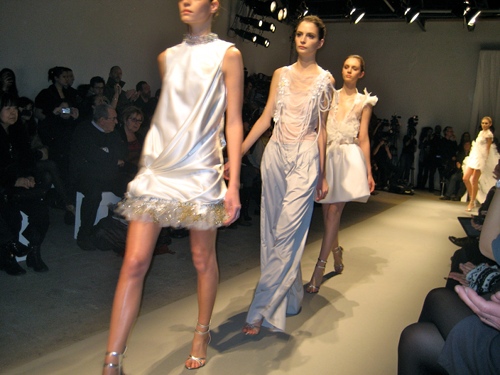 On to Bouchra Jarrar. Didier Grumbach, president of the Chambre Syndicale very happy to report that both French Vogue and French Elle are devoting an entire issue to small designers — for the first time — who cannot afford to advertise. Readers are tired of the big brands. Bouchra is on the cover of Elle this month.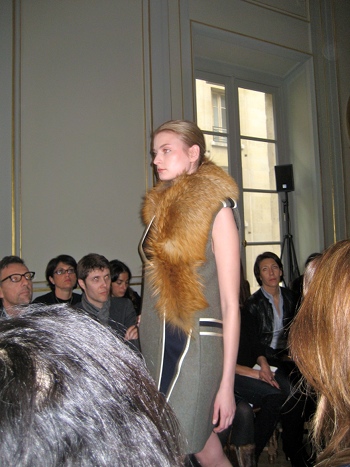 To Dior at Musée Rodin, a mystery. Clients will need not a private plane but a private cargo plane to travel. Who can say what John Galliano had in mind at the end of the show. A beatnik matador maybe? He was dressed in black with a touch of red.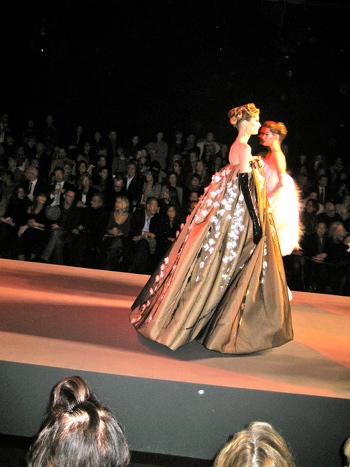 Armani Privé very colourful. Very shiny.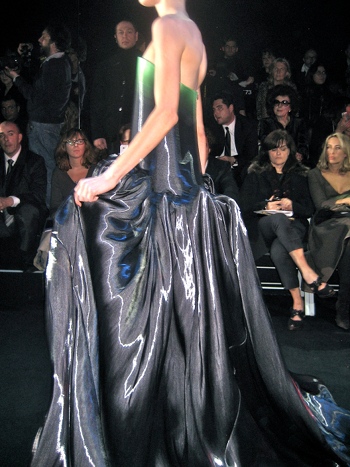 Celebs included Sophia Loren with minder….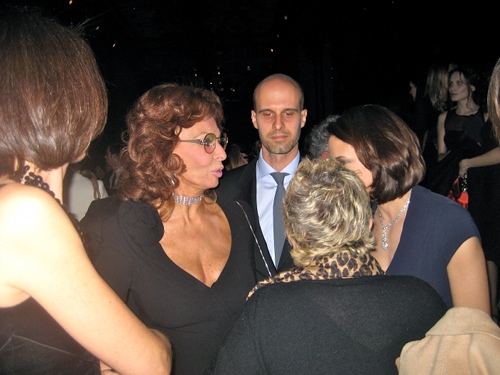 Pedro Almodovar, also with minder….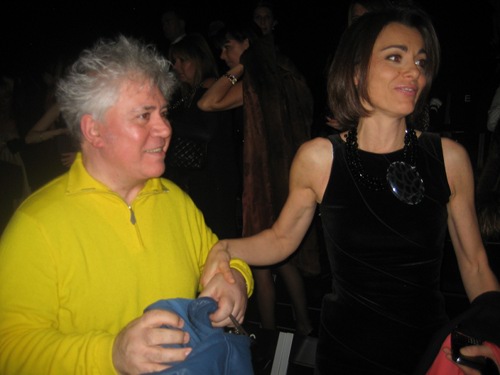 …and Jodie Foster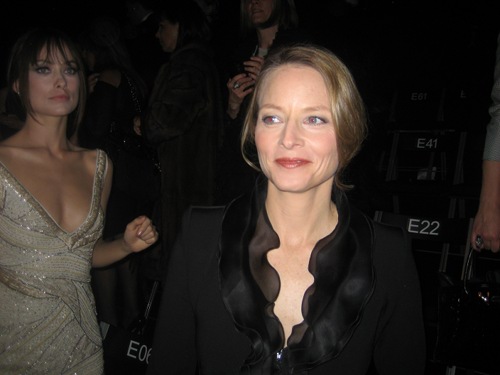 I don't know what their contracts specify, but decades ago Sophia Loren was paid $50,000 just to turn up. Her cleavage is worth it.
Written by: Gladys Perint Palmer
Click here to read more of "Picture This" by GPP. For more on her coverage of the Paris Haute Couture 2011 shows, click here.