Paris
Tuesday, July 6th 3p.m.
Walked along rue Saint-Roche. On the ground, a shop built in 1638.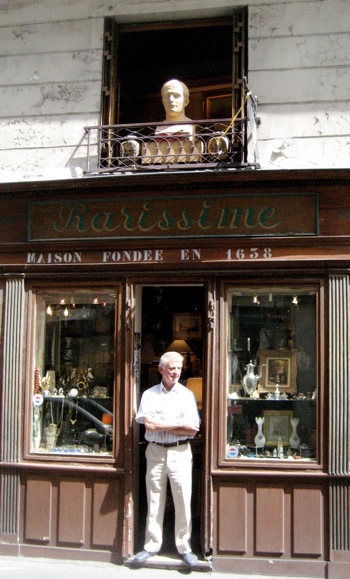 In the air, the French Air Force (scaring pigeons) rehearsing for July 14th.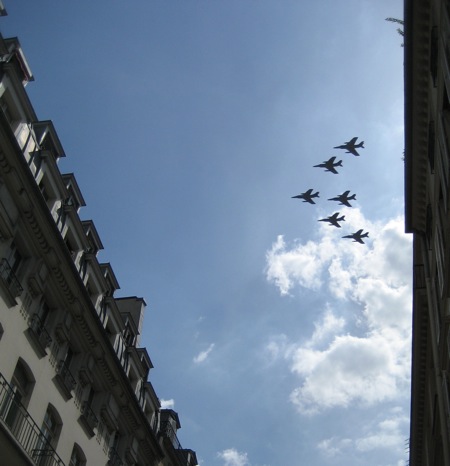 Back in my hotel, the helicopters came by (note the Eiffel Tower: at night it glitters every hour on the hour, like a Valentino dress).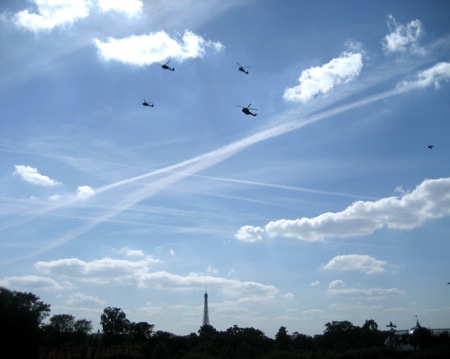 Words and pictures by: Gladys Perint Palmer
Click here to read more of "Picture This" by GPP