In 1972 a dinner was arranged to introduce the drawing instructors at the Inter Mural Department of Hong Kong University.
Next to me there was an empty space. Quite late, a man with dark hair slipped into the seat, exchanged words with people he knew and left. I had no idea who he was, he never said a word to me and we were not introduced.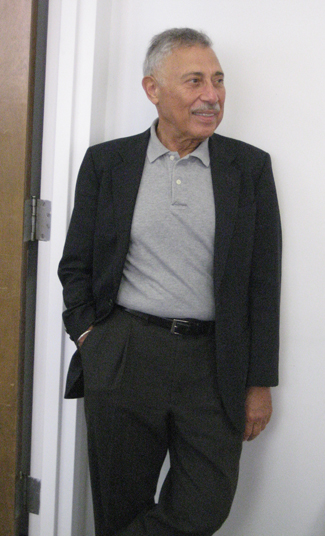 Henry Steiner visits the School of Fashion

A few months later we met again. His name was Henry Steiner, his company was Graphic Communications and his work was seen all over Hong Kong and recognized worldwide.
I reminded him of that first occasion when he had ignored me completely.
He replied, "I didn't know you had talent."
Clearly my talent made some difference because he offered to design a poster for my first exhibition in Hong Kong. After much thought, he called it 'Strange and Familiar People'.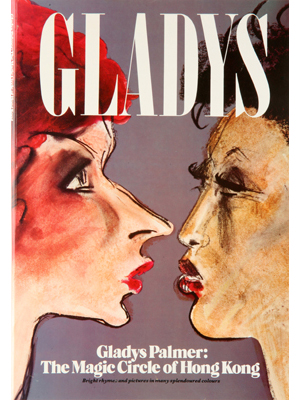 Later, Henry designed my first book, 'The Magic Circle of Hong Kong'. We remained friends.
Follow the jump to read more.
He visited the Academy of Art University on July 15th 2010 and offered valuable advice and constructive criticism for One Eighty magazine.
Then he produced a sheaf of Hong Kong banknotes, not a bribe, nor indeed a gift, just to show us some recent his work. Next time you visit Hong Kong your currency will be Henry Steiner's artwork.
Written by: Gladys Perint Palmer
Click here to read more of "Picture This" by GPP

In addition to his work with Hong Kong banknotes, Steiner has created designs for corporate brands that you might recognize: Hyatt, Hilton, HSBC, and others. In 1964, he founded his own firm, Steiner&Co. in Hong Kong. He has received numerous awards and honours including being named Hong Kong Designer of the Year and World Master by Japan's Idea magazine. You can read more about his company at www.Steiner.hk. –Dino-Ray Ramos