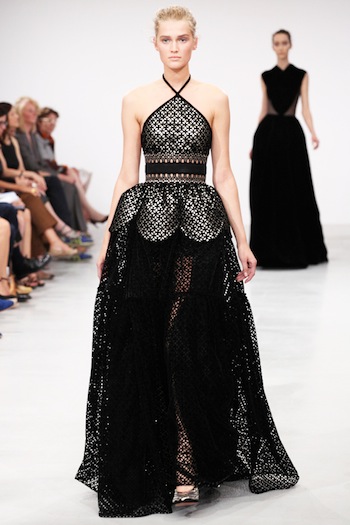 Azzedine Alaïa did a Tom Ford last week in Paris.
There was no invitation. Only a guest list. There was no publicity. All the right people were there.
There were no photographers, only the house photographer. At the end, after a ten minute standing ovation, the Minister of Culture, Frédéric Mitterand finally went backstage and hauled out the designer.
Enjoy these pictures.
Written by: Gladys Perint Palmer
Click here to read more of Picture This by GPP