Summer is here. Well, in San Francisco, it is pouring with rain and pity the poor tourists shivering in shorts and tank tops.
Enough of fashion — for a while. Let's get real. And consider princes who turn into frogs (I happen to prefer frogs) and fairytale brides who live happily never after.
Once Upon a Time stories have endings hardly envisaged by Hans Christian Andersen – though the brothers Grimm, Jacob and Wilhelm – and Lewis Carroll: (M)alice in Wonderland might be smirking.
Last week I wrote about the Little Mermaid who not only did not get the prince, she lost her fish tail and became a cripple.
Then there's Fergie.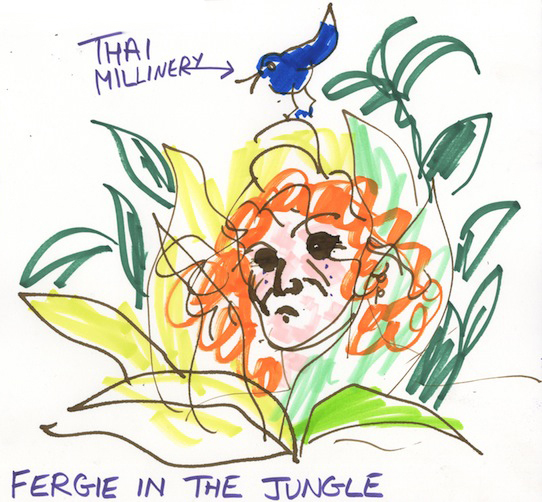 The last-but-one Royal bride to walk up Westminster Abbey was not invited to William and Catherine's wedding on April 19th. Poor old Fergie fled to Thailand in shame. Whether or not she could have influenced her girls' taste in hats is doubtful but however misguided, Sarah Ferguson, Duchess of York, was royally shafted.
Follow the jump to read more.
Maria Shriver.
Now, I have no idea why a Kennedy would ever consider marrying a ridiculous B- movie star, a body builder, an Austrian with an accent. But she did and stayed put for 25 years, before they decided to split. We should have guessed the outcome, she never changed her name from Shriver to Schwarzenegger, and frankly who can blame her. A right royal mess.
Another marriage that ended on the rocks and I'm not saying more because I prefer not to be stoned, was Osama bin Laden and Mrs. Bin.
I will say that it seems a shame that al Qaeda is threatening the life of grandma Obama, in Kenya, just because her step-grandson happens to be the President of the United States.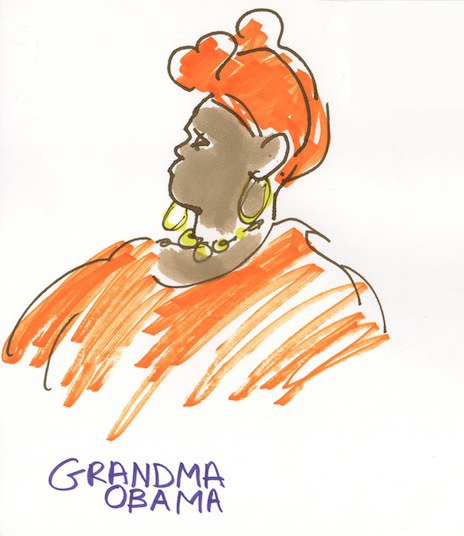 Romance has better luck on the other coast of Africa, in Nigeria, where 107 ladies married one old chap. 86 of them appear to be living happily ever after.
Here is the, er, fairy story: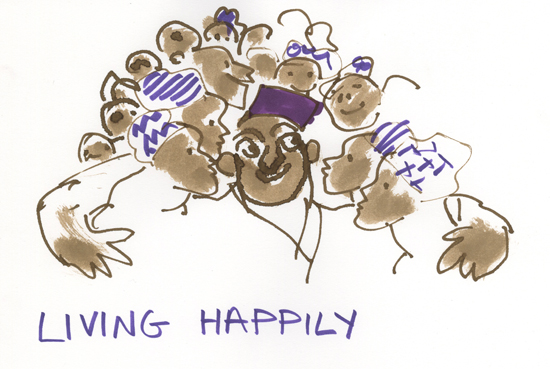 Nigerian Man Had 107 Wives
An 87-year-old Nigerian man Bello Maasba has had 107 wives, says the Los Angeles Times. He's presently married to 86 between the ages of 19 and 64 (nine have died and he divorced 12 for disobedience.) They live in an 89-room home in Bida. Three years ago, Islamic authorities arrested Maasba and ordered him to divorce all but four of his wives. He refused and was imprisoned for 22 days; lawyers, meanwhile, began interviewing the wives. After the first 57 said they had agreed to their marriages, he was freed. He also has 185 children and an extended family of 5,000.
P.S. Money cannot buy love, ask Dominique Strauss-Kahn.
Written by: Gladys Perint Palmer
Click here to read more of "Picture This" by GPP