It is hard to be Stefano Pilati, designer of the Yves Saint Laurent collection.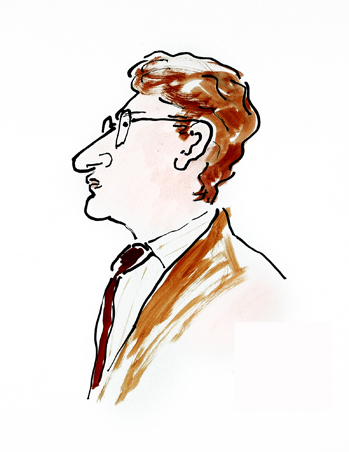 He tries. He goes into the archives. He is respectful. His customers admire him.
Alas, 2010 is not 1966. Or 1968.
In 1966, YSL delighted and frustrated women with Le Smoking. In 1968, he scandalized the world with the see-through blouse.
Let me explain. Though the Sixties were revolutionary, women did not display their breasts in public. True, Rudi Gernreich showed a topless swimsuit on Peggy Moffitt in 1962 (photographed by William Claxton) and caused quite a stir but this garment, in the United States, was confined to private pools.
Follow the jump to read more.
A see-through chiffon blouse was another matter. It was meant for the evening though most of the time worn under a jacket; only in the corner of a dimly lit restaurant, feeling wildly wicked, did a lady cautiously slip off the jacket.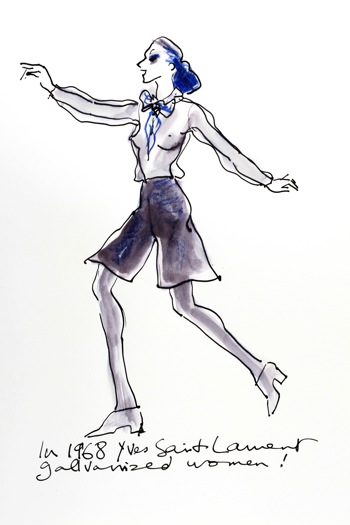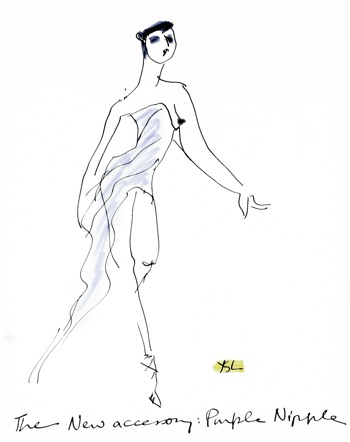 Earlier there was Le Smoking (a tuxedo) with a frilly white blouse that spilled over neck and wrists.
Head waiters became arbiters of fashion and refused to seat a woman wearing trousers (or a man in a silk polo neck).
The late Nan Kempner went to the ladies room, removed her trousers and returned semi-decent wearing only the longish jacket.
The silk polo neck became legitimate when Princess Margaret's husband, the Earl of Snowdon arrived in New York, and refused to put a tie over his polo neck.
In 1984, at the age of 47, Yves Saint Laurent was the first living designer to have a retrospective at the Metropolitan Museum in New York.
For Spring 2011 it is hard to recreate the seduction or the thrill of breaking the rules. Nothing is taboo, nothing is shocking. Nothing is new.
Written by: Gladys Perint Palmer
Click here to read more of "Picture This" by GPP