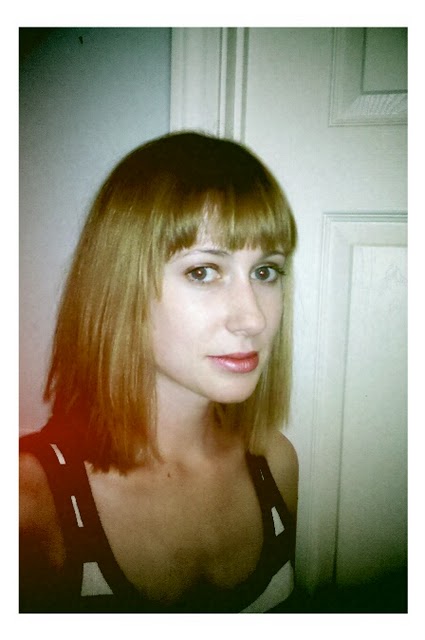 Name: Stacie Campbell
Where you live: Bakersfield, California
Area of study: BFA in Fashion Journalism
Day job/occupation: Stay at home mom!
List three of your Heroes in History:
Ronald Reagan: Amazing leader who really cared about people – and his country. Seriously, his speeches make me well up with pride and they bring tears to my eyes.
Audrey Hepburn: Timeless, graceful, and a great humanitarian.
Coco Chanel: She revolutionized fashion for women. We will forever be in her debt!
List three of your Heroes Today:
Angela Ahrendts: Burberry's CEO and a modern success story of a woman from a small Midwestern town making it in the fashion business. What sets Ms.Ahrendts apart is her integrity and character. She is known for sincerely caring about her employees and bringing out the best in them. Read more about Angela here!
Eva Ziesel: This amazing designer was born in 1906 and is still designing glassware and ceramics in her New York studio! She is most known for her mid-century modern ceramics as well as her lines designed for the Hall China Company in the 40s and 50s. See Eva's work here!
Jenna Lyons: Head of design at J.Crew. She has almost single-handedly revitalized my favorite classic American brand. I love her quirky "granny-chic" and "borrowed from the boys" aesthetics.
Name three of your favorite fashion insiders: –
Garance Dore: Yea, Garance is pretty much my cool French best friend. Never mind the fact that she doesn't know I exist. . .
Lucy Laucht: Her style is the BEST!
Dead Fleurette: The girl who writes this blog is amazing. Though her actual style is not my personal aesthetic I absolutely love her ideas on quality and timelessness.
List a guilty pleasure: I eat ice cream each and every night!
Tell us about something funny that happened to you this week: Last week I was at Target with my youngest daughter (Lucy) who will be 3 in September. I had taken her out of the cart and while I was gathering my bags she began walking toward the exit. I called her back as she walked further away, the further she walked the louder and more stern my voice became. Finally I was running after her shouting her name and a young woman turned around startled. "Oh! Thats my name!" she said. I grabbed my daughter's hand and assured the other Lucy I was not yelling at her. My kids never fail to keep me humble!
What is your dream job? An editor for a fashion magazine.
What is the most embarrassing item in your closet? A maternity dress that I still wear as a swimsuit cover-up (shhh… don't tell!)
What is your must have item? Dresses! For summer, floor sweeping maxi dresses. For winter cozy cashmere sweater dresses.
Where have you found inspiration lately? I am very inspired by Parisian women. I love how chic and put-together they always look! I also love the concept of owning a few high quality pieces instead of having a closet full of disposable clothing.
What is your most valued possession? My wedding ring.
What is playing on your iPod? Florence and the Machine
List a person (dead or alive) whom you would like to have coffee with: I would love to have coffee with Phoebe Philo, who designs for Celine. She seems to have a fantastic balance of work and family and I would love to ask her how she does it so beautifully.
For more of On Online, click here.