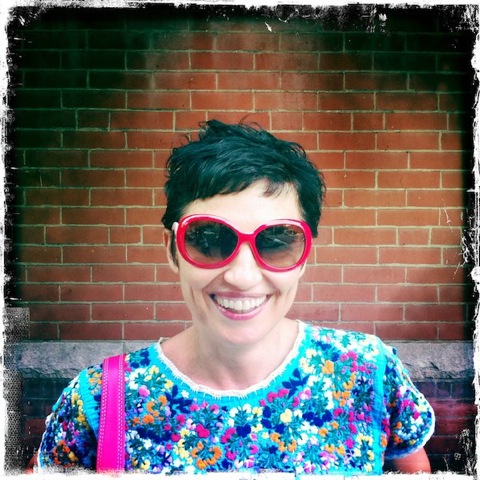 Tell us about yourself:
I was born and raised in Bulgaria in a family involved in fashion and creativity, and always wanted to be a designer.  My grandparents created bespoke clothing and my parents worked in architecture and landscape design. I spent my childhood summers in my grandma's house, watching her knit and sew and grow flowers and vegetables. She was always working on something unforgettable: a knitted sweater, a crochet tablecloth or a new dress. It felt so natural to see all these beautiful objects spring out of her hands. I thought that was what everybody's nana did. 

After high school I was lucky enough to win a full tuition scholarship to study in the Art Institutes International in the US and I took the long trip away from home. My heart was set on New York City and as soon I graduated I headed to the Big Apple. A few sleepless years later I graduated with a BFA of Fashion Design from Parsons School of Design and I couldn't wait to dive into the real world. After working for Marc Jacobs, Polo Jeans and Ralph Lauren and freelancing for multiple design houses, I started my own luxury leather goods company, based on the concept Fashion for Technology. Having my own successful brand gave me the business and marketing skills to sell all over the world. After a few years of creating my own products I have dedicated most of my time to teaching and writing. I love being connected to young creative designers and I want to give back to them as much as I can.
With my own company, I explored the concept of Fashion for Technology and created luxurious iPod, camera and other techie gadget accessories. I also had a line in Target for 3 seasons as a guest designer. (the same concept — you can read more about it here.)
I am currently almost finished editing my first book. An Accessory Design Textbook, to be published with Fairchild books in a couple of months. It's a college level textbook.
Follow the jump to read more.
What classes are you teaching this semester?

I am currently teaching Fashion Figure and Rendering Techniques
Tell us about your blog and what do you like to write about?

My blog, BobbinTalk explores the work of emerging fashion and accessory designers, personal opinions, travel and style musings and started as a showcase to display the work of my students.
Any fashion icons?

One of my biggest fashion icons in terms of design was Alexander McQueen. He had such a bold design spirit.
What do you love most about being in the fashion industry?

I love the creativity in fashion. You get to design things that you dream about.
What is next for you in 2011?

In 2011, I am expanding my horizon with fashion video and film. I am currently working on my masters in Media Studies and am planning a documentary about the disappearing accessory manufacturers in NYC.
Are you on Twitter?

You can find me at twitter.com/BobbinTalk.