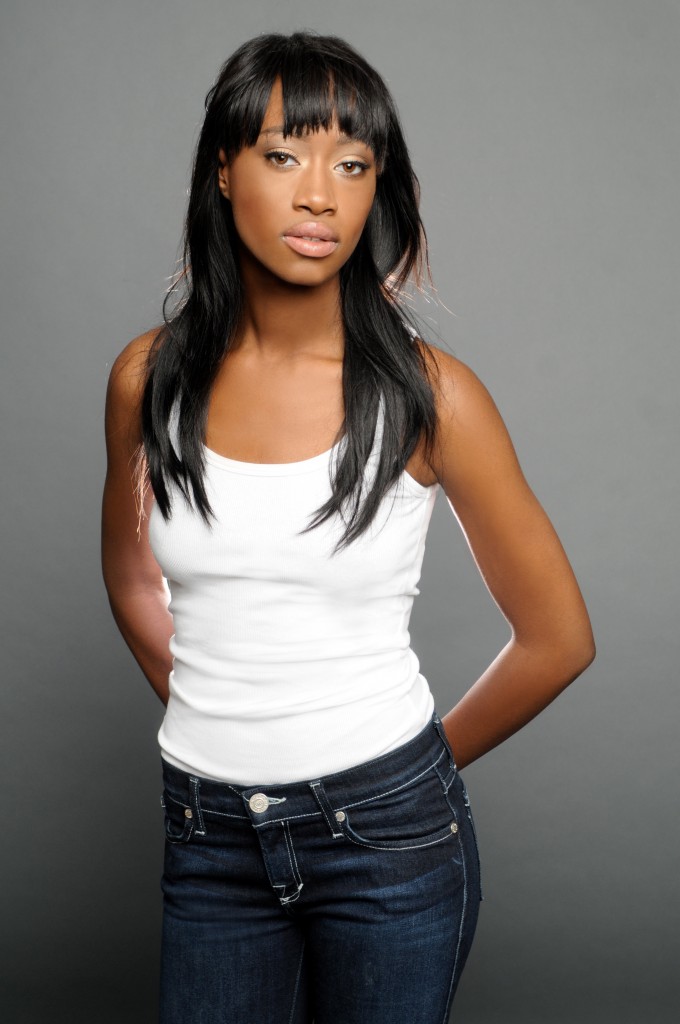 Name: Ki-Anna Drayton
Where do you live? Marietta, GA
Area of study: BFA Fashion Merchandising, with an emphasis in Styling
Day job/occupation: Model
What qualities do you most value in others?
Honesty, kindness, respect. Someone who has morals and is trustworthy
Depending on your area of study fashion industry insiders:
Fashion Designers – Blumarine, Tom Ford, Gucci.
Photographers – Steven Meisel, Patrick Demarchelier, Annie Leibovitz.
Stylist – Rachel Zoe, Grace Coddington, Karl Templer.
Stores – Bergdorf Goodman, Neiman Marcus, Intermix
Fashion Editor – Anna Wintour
List a guilty pleasure:
Basketball Wives, Gossip Girls, Vanilla Bean Frappuccino w/whipped cream & Green Tea Frappuccino with whipped cream and raspberry sauce on top from Starbucks. Yum yum.
What is your present state of mind?
Hopeful & wondering when will it all happen for me.
What is your dream job?
One of my dream jobs is to model for AAU Senior Fashion Show at NYFW 2012 (wink wink) and to be an internationally successful supermodel. My other dream job is to land an ad campaign for Chanel, Louis Vuitton and be a muse for Chanel, Louis Vuitton, etc. Also to model for Ports 1961, Tom Ford, DVF, Marc Jacobs, Vivienne Tam, Betsey Johnson, Rachel Zoe, Gucci and Calvin Klein. The list goes on and on and on and on hahaha.
What is the most important thing people should know about you?
The one most important thing that people should know about me is that I dream big. I don't have an agency but I have graced catwalks that only use models with agencies and I would love to be signed with a good agency.
When was the first time you recognized your interest in fashion?
When I was 16 years old, I came home from school and said, 'Mommy, guess what I know what I want to do when I grow up. She said, 'Well, what is that?' and I said, 'Be a psychiatrist.' She said, 'Why is that?' I said, 'Because all my friends tell me I give good advice and I listen to them and they said that's what I should be. She said (in her mommy voice), 'Sit down Ki-Anna and tell me what is the one thing you LOVE doing that if you didn't get paid to do it you would still do it. If you had to do this for 20 hours a day and not complain, what would that be?'
After a minute of silence I said, 'modeling ' and she said, 'Well then, that's what you should be when you grow up, do what you love doing.' That's what my mommy said and at that moment a light went off inside of me. Since then, I have not stopped loving modeling or fashion because they both go hand and hand.
Where have you found inspiration lately?
From the AAU Senior fashion show at NYFW, which I saw this year in person. Oh, how it inspired me! I saw what a true cohesive collection really is – it was awesome. But usually I watch WWD or Style.com.
What is your most valued possession?
The Louis Vuitton I purchased for my self as a gift, and of course my hello kitty blanket that I've had since the age of 10. It's pink and has this big hello kitty in the middle of it and it's so soft (shhhh don't tell anyone.)
What music do you like to listen to?
It ranges from Adele, Beyonce, Drake, Etta James as well as The Weekend.
If you had an opportunity to travel back in time, who would you like to meet, and why?
I'm torn between Gabrielle Coco Chanel and Audrey Hepburn. I'd choose Chanel, since she started an amazing brand and faced major obstacles. To me she is a pioneer. I would love to meet Audrey Hepburn because she is an amazing actress and person. Ms. Hepburn is graceful yet elegant, sophisticated and shows women what true beauty is all about.