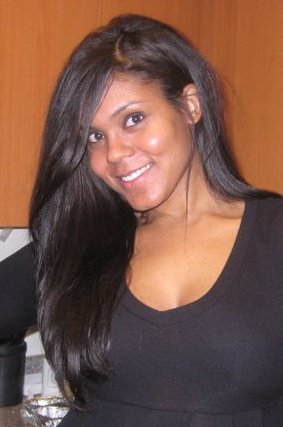 Name: Deborah Harris
Where you live: Holden, MA
Area of study: MFA Fashion Design
Day job / occupation: Stay at Home Mom
What qualities do you most value in others?
Humor, Loyalty, Honesty
Name Some of Your Favorite Designers:
Marchesa, Dolce & Gabana, Dior, Ralph Rucci, Alexander McQueen
List a guilty pleasure:
True Blood, Real Housewives…., Bad Girls Club, Basketball Wives, Project Runway, Wendy Williams, Glee
What is your present state of mind?
Happy and optimistic
What is your dream job?
Running a successful Evening Wear Collection as well as online Vintage and Antique Clothing boutique specializing in evening wear and couture.
What is the most important thing that people should know about you?
I will try most anything at least once!
When was the first time you recognized your interest in fashion?
When I was a child and my father taught me how to sew clothes for my Barbies.
Where have you found inspiration lately?
Movies–especially classic movies.
What is your most valued possession?
My children–I don't get too attached to material things though I like some a whole lot!
What music do you like to listen to?
Most everything….I love Pandora because I get to listen and be exposed to a lot of different genres.
If you had an opportunity to travel back in time, who would you like to meet, and why?
I would love to go back to the 80s and meet Michael Jackson! He was and still is the Greatest Entertainer of all time!!!! I would ask him his inspirations and who helps him come up with his stage looks. I would also ask him to show me how to properly moonwalk.
For more On Online, click here.