Lately, I've started to believe that there's no end in sight to these chilly days. (I am more of a late summer/fall girl, who loves heat and not having to cover up her entire look with a coat. I guess I also love getting away with wearing a bra as a top.)
A few days ago, my downtown neighborhood stroll came to a halt as I discovered Barney's new spring windows. The neon lights are obviously shocking and thrilling, but they are currently the best pick-me-up for my winter blues. The windows give me hope that there are things such as the rebirth of spring, and bright colors in the near future.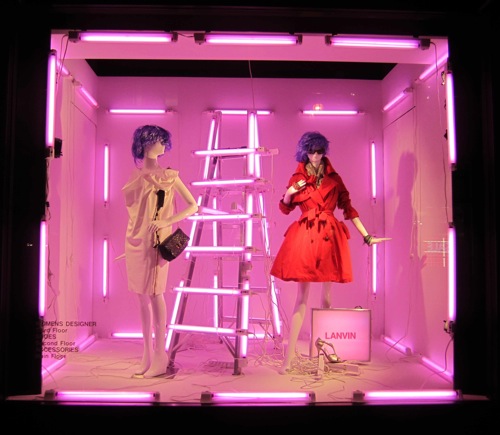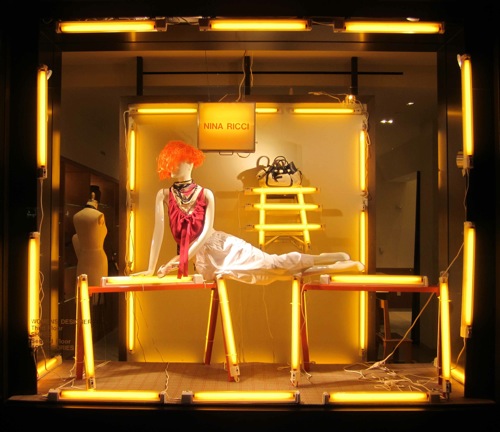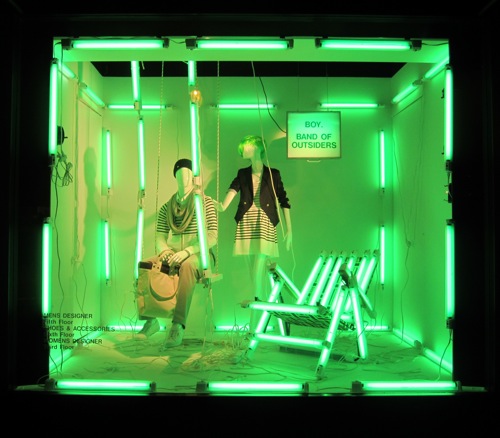 …but Barney's isn't the only retailer to jump on their spring windows early.
Follow the jump to read more.
Saks installed their windows too – and it's a perfect display of nature and life in the spring season. (Honey bees suckling on diamonds, of course!)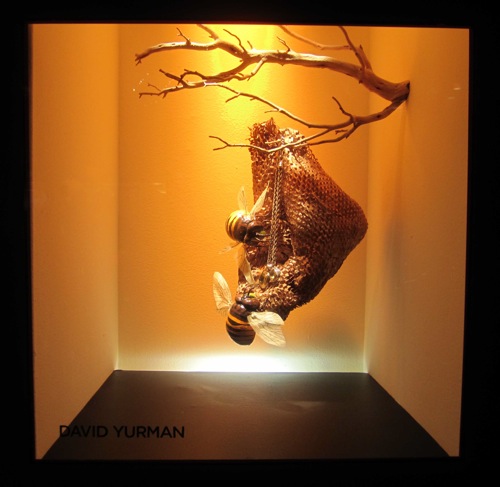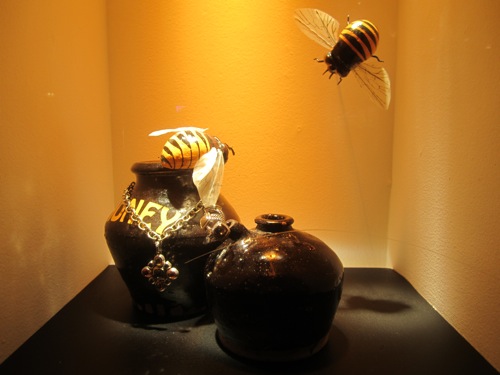 Written by: Danielle Wallis
Click here to read more of "Off the Rack"