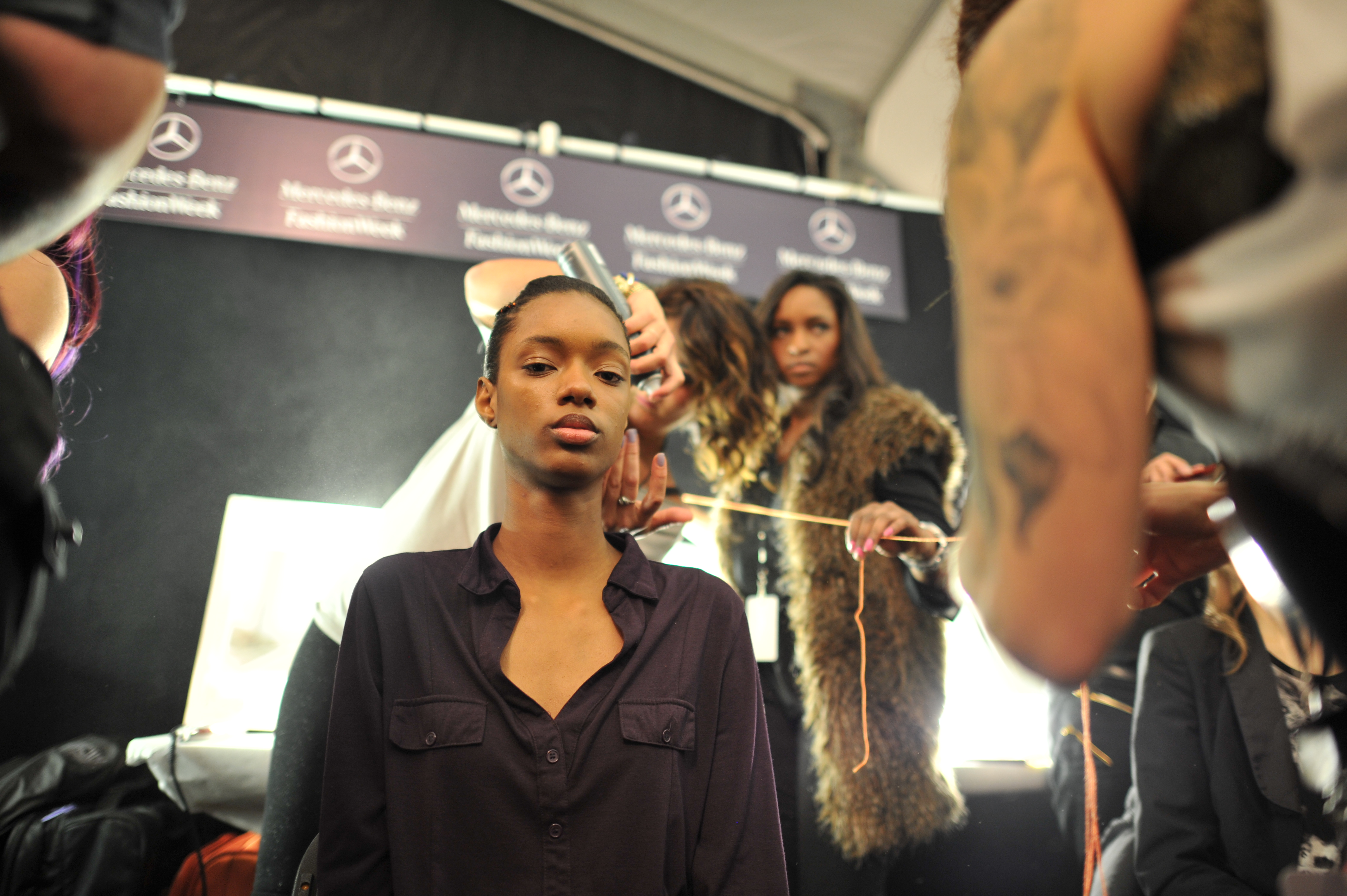 The music grows louder, the lights get lower and a parade of models turn the corner and strut towards the captivated crowd. Our eyes jump from the hair and makeup to the flurry of colors and silhouettes we see rushing past us. New York Fashion Week is the forefront of hair and makeup innovation, not to mention the looks on the runway help to determine upcoming beauty trends that myself and many other fashion enthusiasts will partake in.
The task this season was to create a final beauty look that would be cohesive throughout all eight collections. Fashion Director at Academy of Art University, Simon Ungless, was in charge of conceptualizing both the hair and makeup for the show at Lincoln Center. Ungless started with the hair, and drew inspiration from his latest obsession. "The idea for the hair came from my current obsession with braided horse tails and the different types of braids and decorations people use when they show their horses," he explained. He decided to add yarn into the look, which added a tease of color throughout the warrior-like braid. The models' hair was clean and slicked from the front to not interfere with the many details, prints and bold silhouettes displayed throughout the show.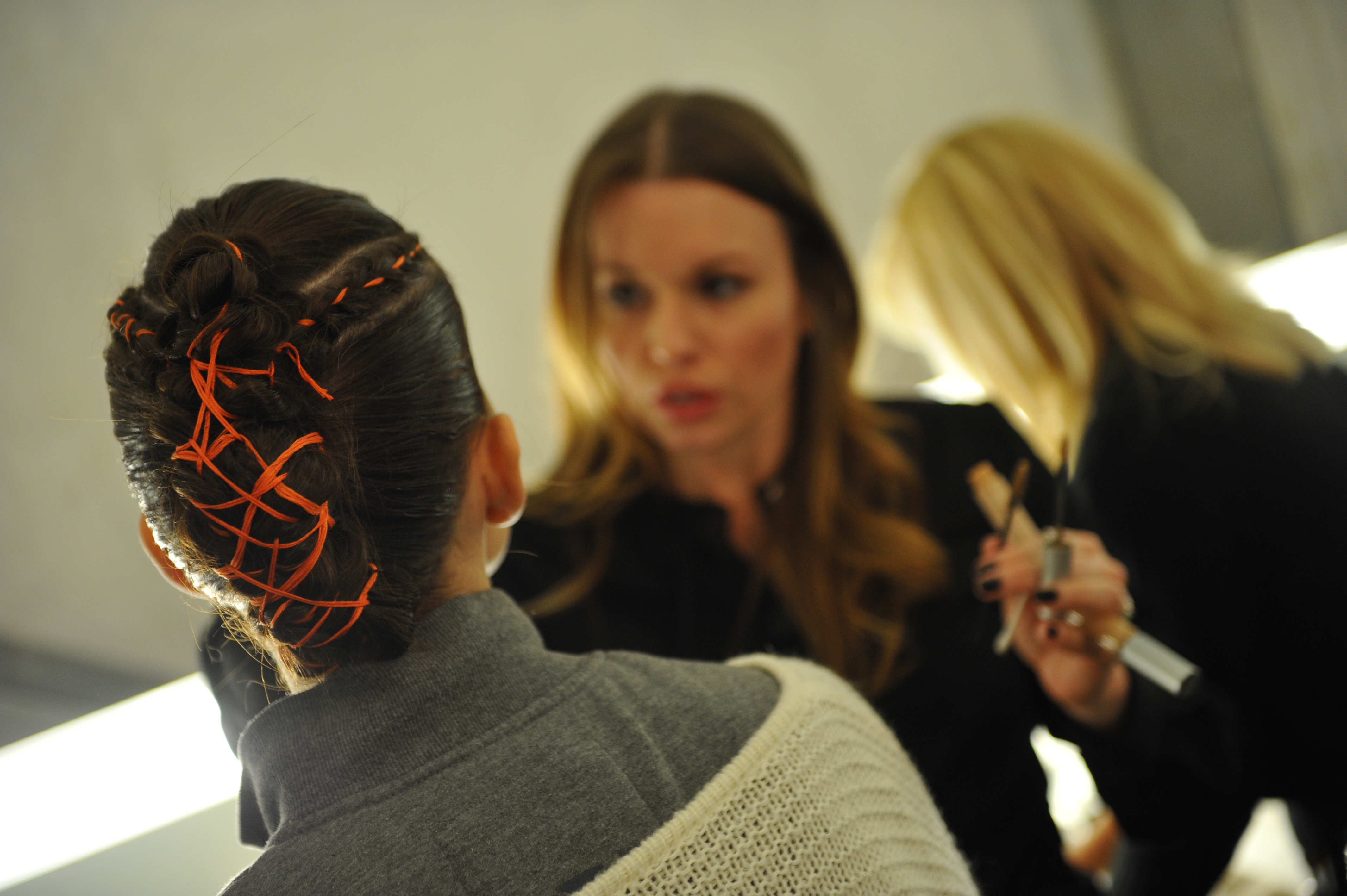 The makeup was minimal and clean, with a bold eyebrow that even Cara Delevingne could envy. Ungless said that heavy makeup did not feel modern to him this season, instead he wanted a simply healthy look which was achieved with clean skin, no eye makeup and very little lip color.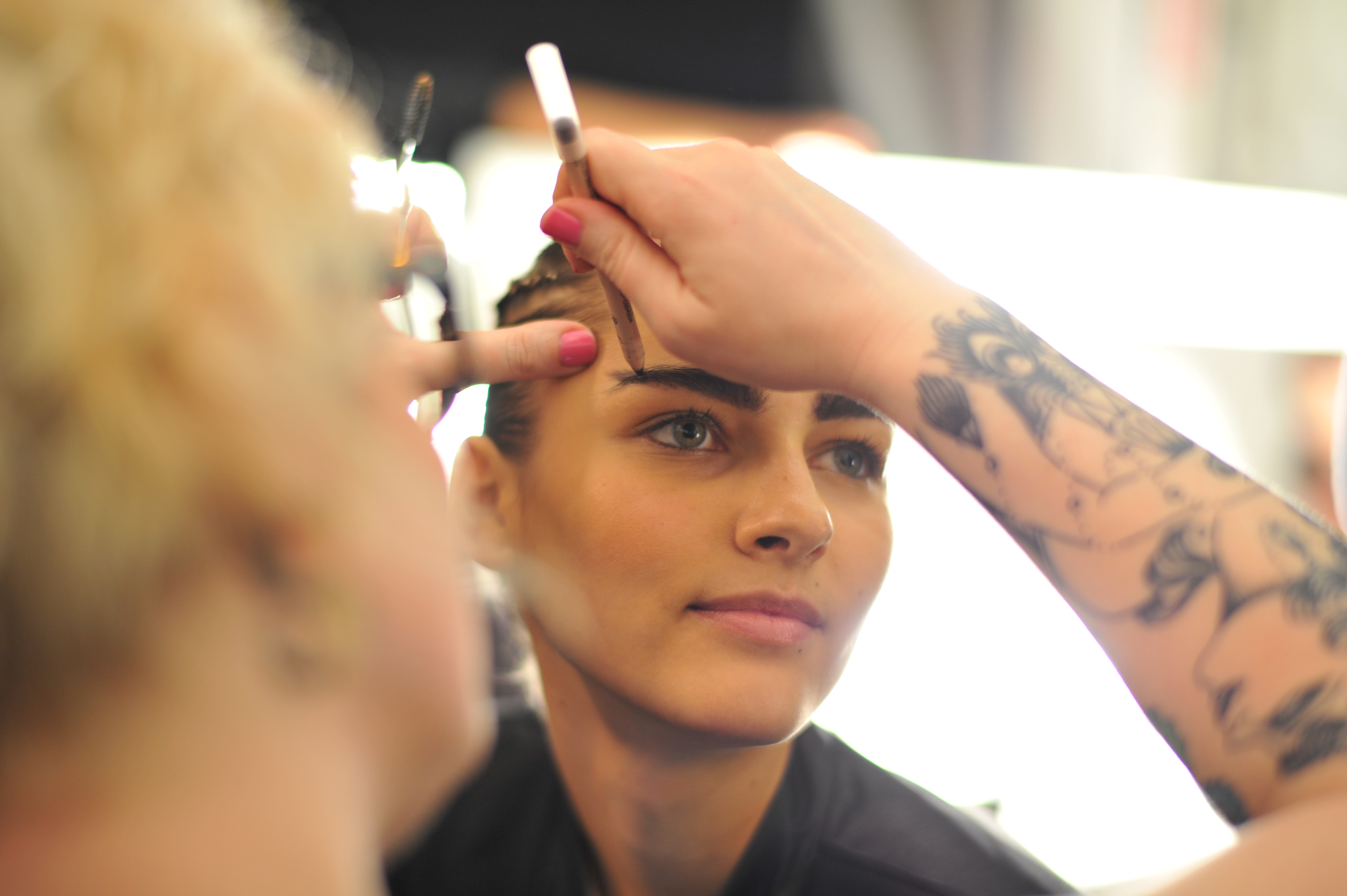 Pre-show meetings at the New York studio helped to bring Ungless' vision to life. "When I got to New York, I met with the show stylist and the lead hair and makeup artists. We reviewed my concept and the collections and had a discussion. Everyone brought something else to the table. Our Stylist, Marcell Rocha brought the heavy eyebrow and Jon Reyman, the lead hair stylist, took the braid concept to a new level."
Check back to hear more NYFW Diary updates, we'll be covering the Front Row VIP's and more!
Written by Sarah Lemp
All shots by David Dooley