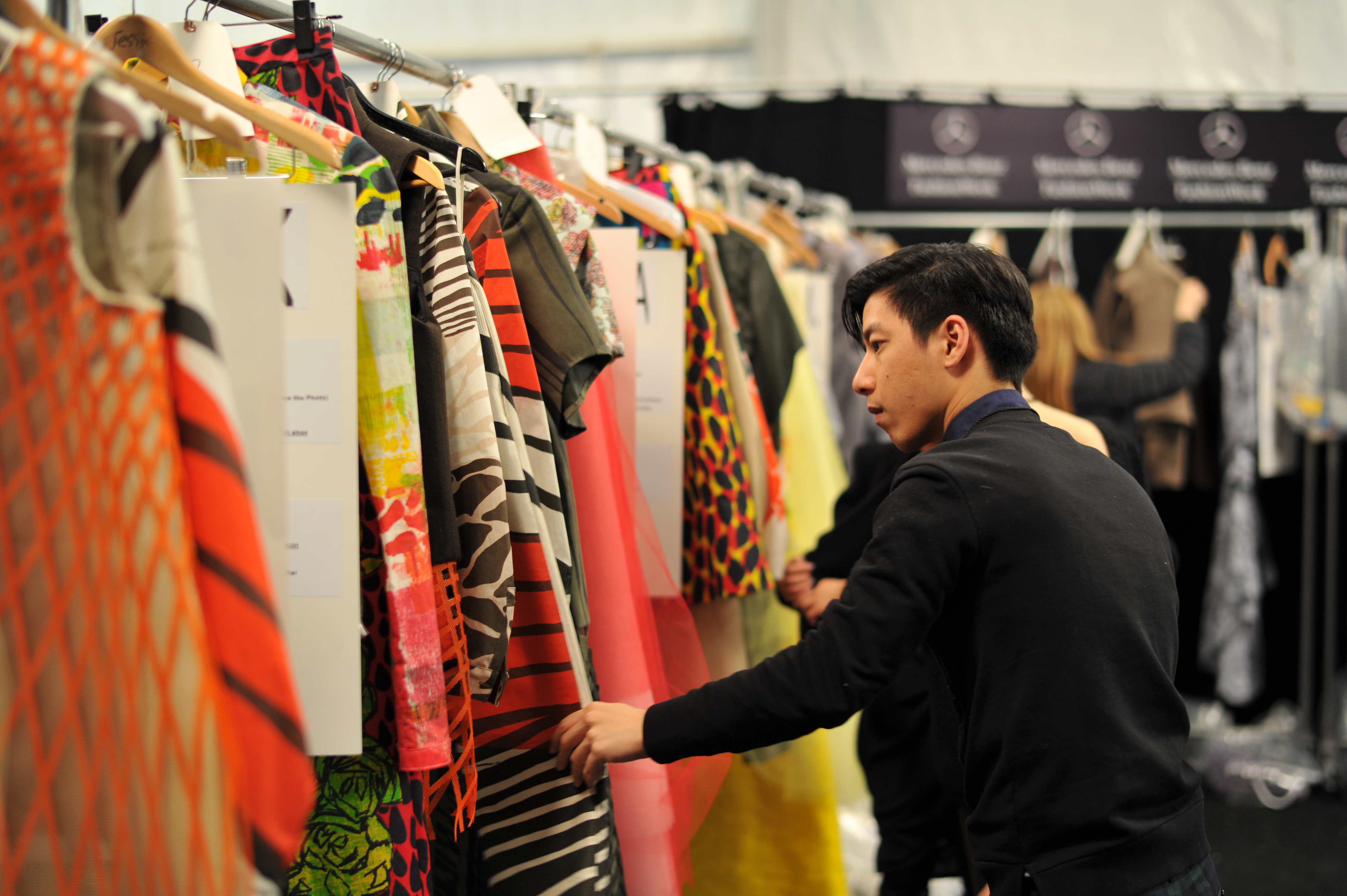 Coming from a fashion journalist's point of view, I had always watched the fashion shows at NYFW from a decently comfortable seat, but it was thrilling for me to experience the craziness of backstage during pre-show prep-time.  I arrived at the Theatre at Lincoln Center for the Academy of Art University Graduate Fashion Show at Mercedes-Benz Fashion Week promptly at 4:30pm, just three and a half hours before show time. While front of house volunteers prepped the Theatre for the arrival of our fashionable guests, backstage the thirteen student designers were hard at work with last minute steaming, ironing and hem-fixing.  Soon an army of makeup artists, models, and dressers arrived.
Although the room was abuzz with activity, the designers remained calm, almost as if they were suppressing their anxious, excited, and nervous feelings. "There are so many emotions going on right now," said M.F.A. Designer Joseph Khawane. Other designers expressed their gratitude for the opportunity to show at New York Fashion Week, and admitted to being overwhelmed and nostalgic. "I already miss you guys," Andrea Nieto expressed to her fellow designers. Most designers shared this sentimental attitude, and it was refreshing to see a strong sense of camaraderie.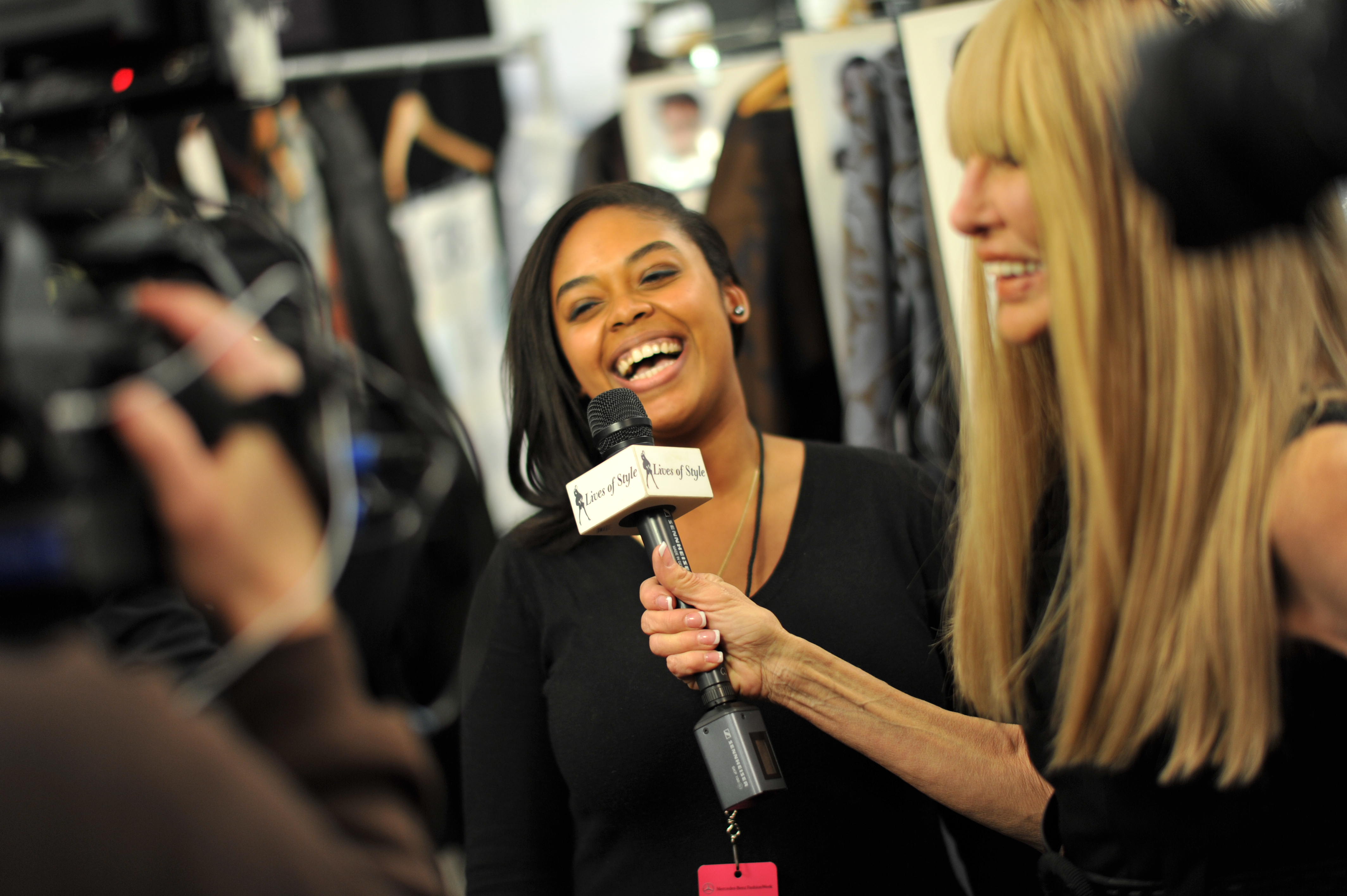 This heartfelt moment seemed to last for mere seconds, just before the dress rehearsal began. The press, a variety of writers, reporters, photographers, and broadcast journalists, began to fill in, each one bursting with questions for the designers. It was a full hour of nonstop interviews, photo ops, and filming for the designers. I made my way over to the hair & makeup room, where a frenzy of cosmetologists were beautifying the models. With about ten minutes left before showtime all of the press had been filtered out and the models were ready to get dressed.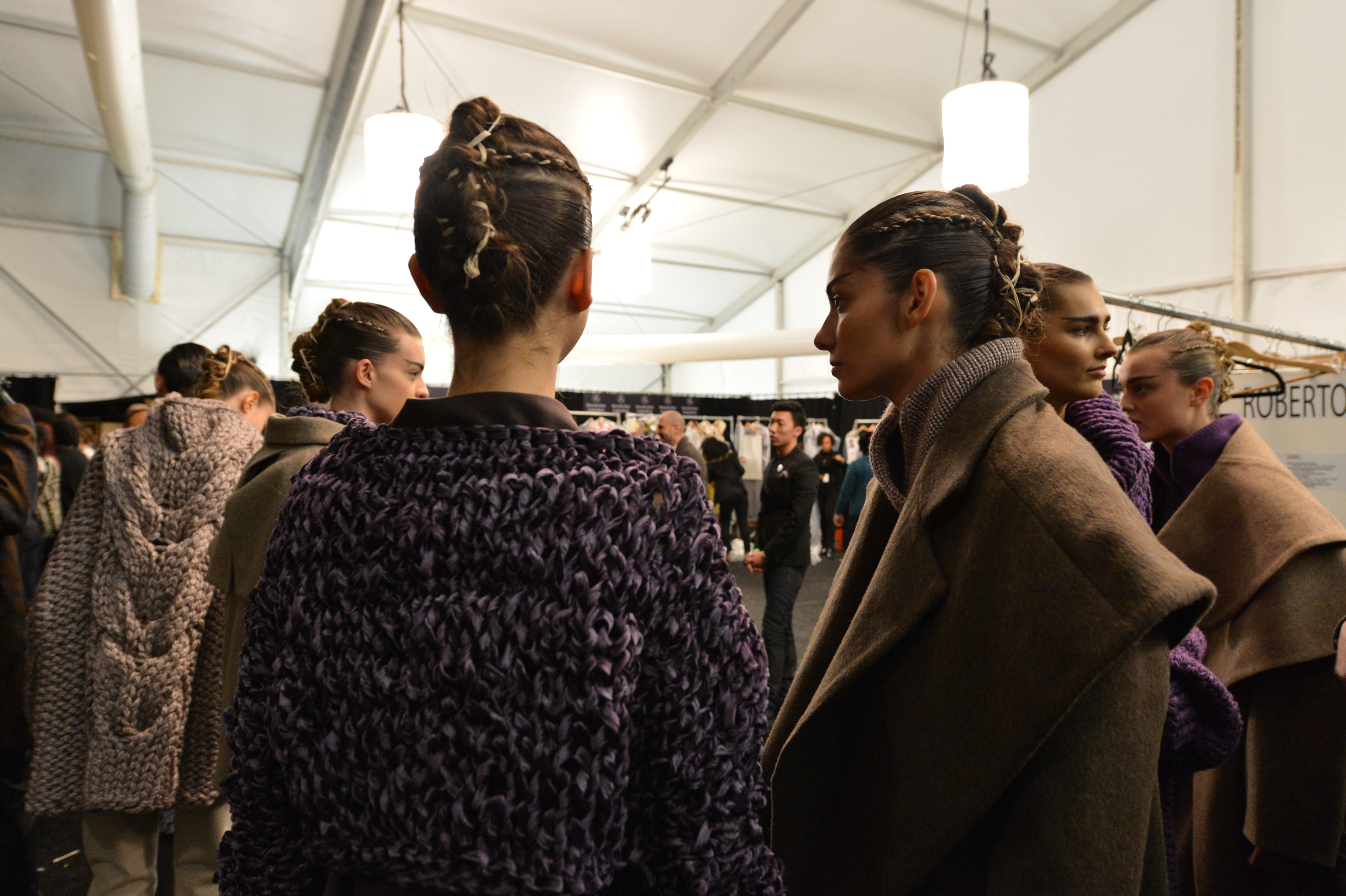 The most exciting part of backstage was seeing all of the models in the designers' clothes for the first time. Although the garments spoke for themselves on the hangers, it was a magical moment to see them in their true form. Once the models were lined-up and set for the stage I decided to head into the Theatre. These final moments were a good time to let the designers collect their thoughts, and get everything set before the show began. I happily filled a seat in the front row, as the lights went dim, and the music started to play.
Check back to hear more NYFW Diary updates, we'll be covering the Front Row VIP's, A Backstage Beauty Story, and more!
Written by Ashley Castanos