Gladys Perint Palmer gives another charismatic illustration for the New York Fashion Week Fall 2010 invitation.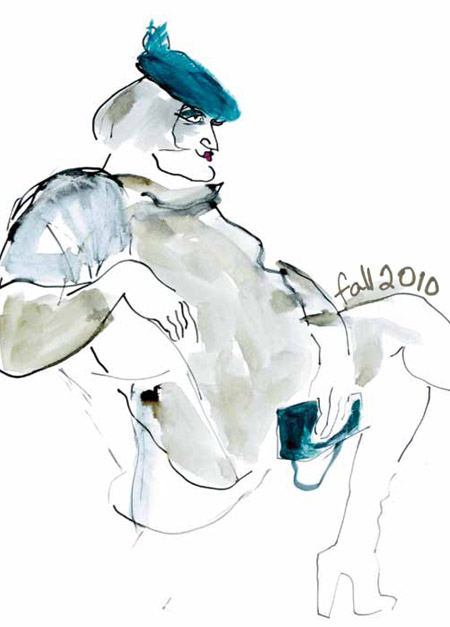 There's a really good story behind this particular piece. You wanna know? Well…you'll have to wait until the next issue of One Eighty.
In case you haven't noticed, the fine bloggers at Fashion School Daily like to taunt and tease.