Have you seen the forecast?! Bay Area is known for its open minds and open umbrellas. However, given current design-meets-technology trends, the rain might be your new best friend when it comes to matters of fashion. No more slogging around in wet socks. Here is a roundup of latest raingear inventions and wet weather classics that will help you to stay dry and won't dampen your style.
Rains Backpack Mini ($79)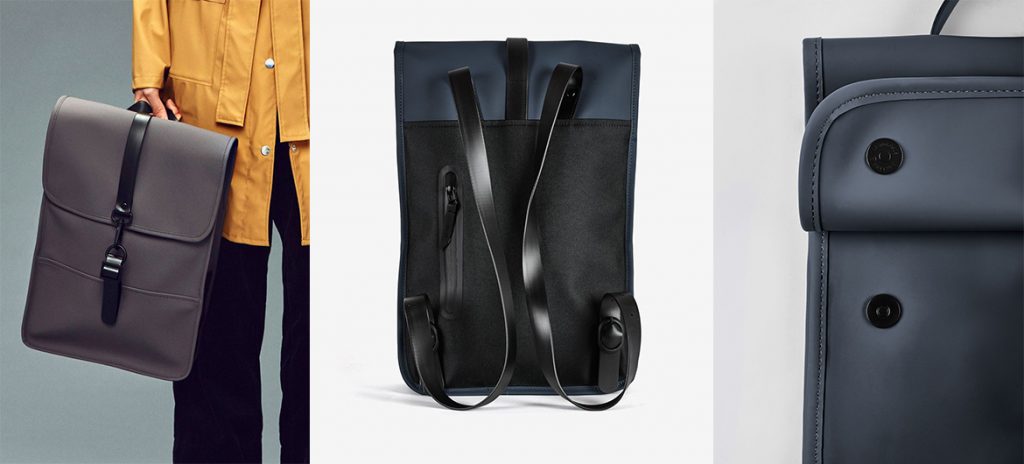 This minimalistic yet practical waterproof rucksack is perfect for school or work. It is guaranteed to keep your laptop (and books) dry. The hidden gadget pocket on the backside gives you quick access to a phone, iPod or other device when you are on the move. Hurray for no longer having to worry about ruining the contents of your bag!
Handbag Raincoat ($25 – $30)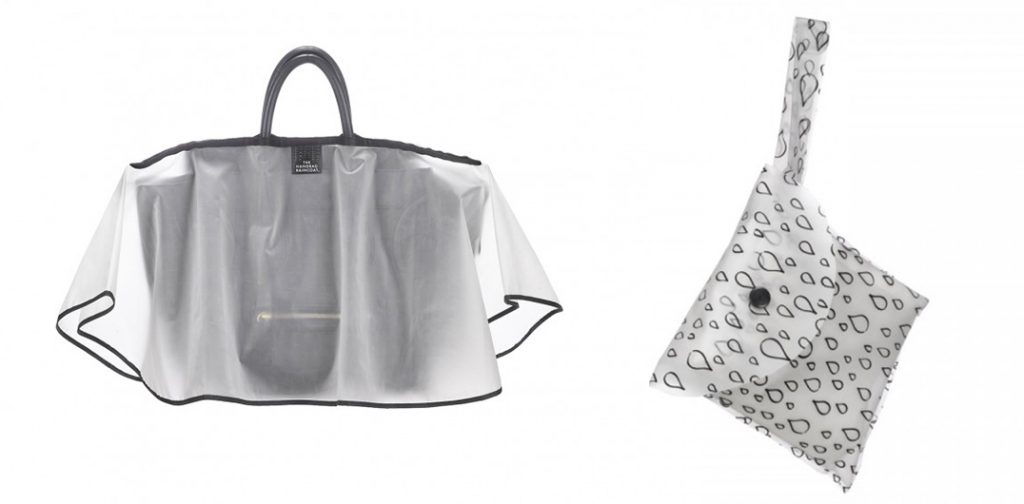 We've all had flimsy umbrellas that could not protect our favorite leather bags. This invention will not let splashes and drops get anywhere near them! The must-have accessory is available in difference sizes and colors. You can even add your monogram. The plastic covering folds into a tiny pouch with a Velcro closure.
Alamere Sutter Softshell Jacket ($199)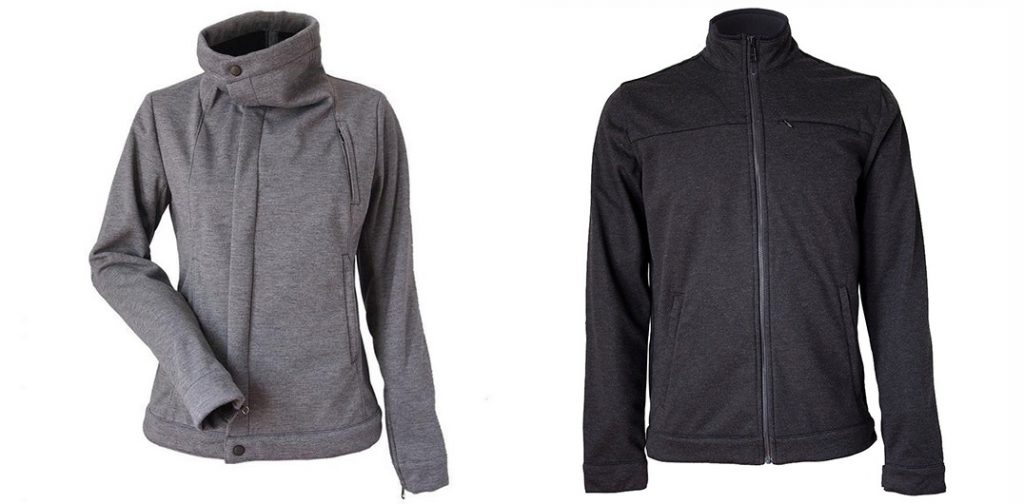 This waterproof jacket is 100% made locally in the San Francisco Bay Area! Biking to work or heading for the happy hour? Don't let the lightweight materials fool you, the 4-way stretch fabric will support your comfort in every occasion and protect you from a sudden downpour.
Terra New York Omotesando Cape ($310)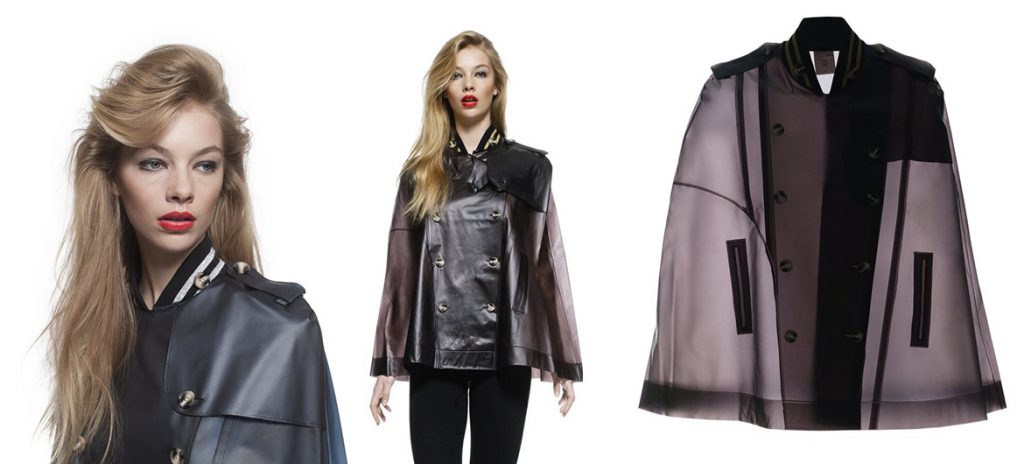 This ribbed-collar military-grade cape will effortlessly rainproof the soggiest day. The semi-translucent garment is made from 100% biodegradable polyurethane. It's green and ethical, keeping in line with nature's cycles. You can show off your favorite outfit beneath. What's not to love?
Hunter Boots ($150)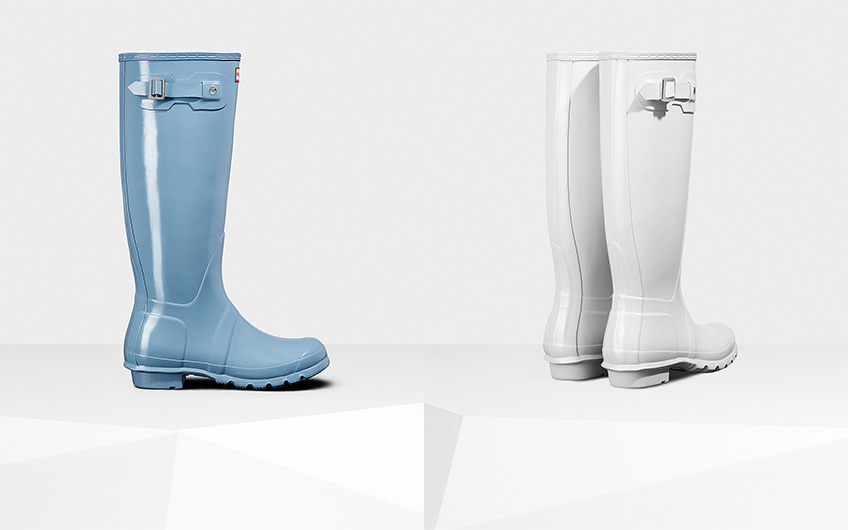 This 161-year-old brand is renowned for its weatherproof gear. First introduced in 1956, their original handmade rubber rain boots are now available in multiple colors that brighten up stormy days. The boots come with a twelve-months warranty. You can get 15% student discount when you make a purchase online. Hurray!
Bragi The Dash($249)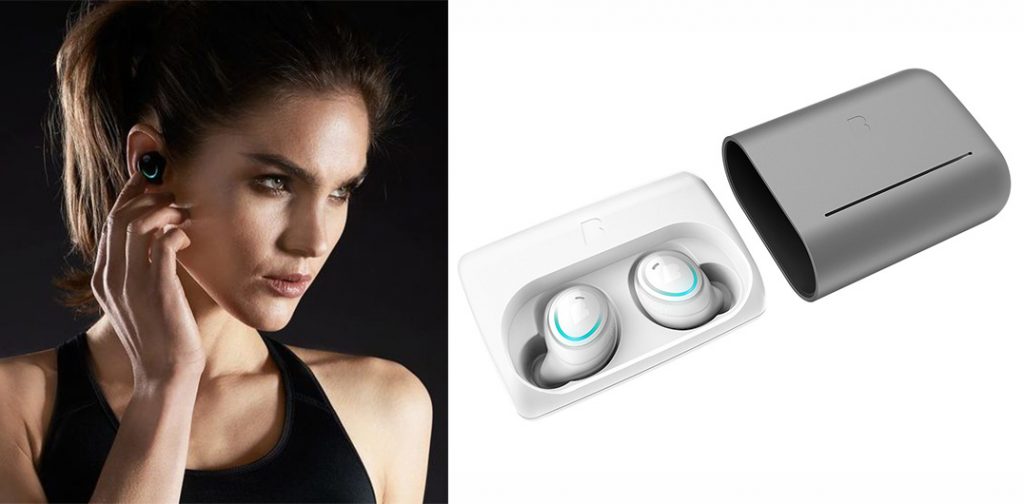 This waterproof app-powered Bluetooth earbud is ideal for those who love dancing in the rain. The audio transparency technology enables you to hear the world around you and stay safe while walking through busy streets. These wireless headphones offer up to three hours of use on a single charge and come with a portable charging case for up to five additional charges.
CHROME Storm 415 Pro Workboot ($170)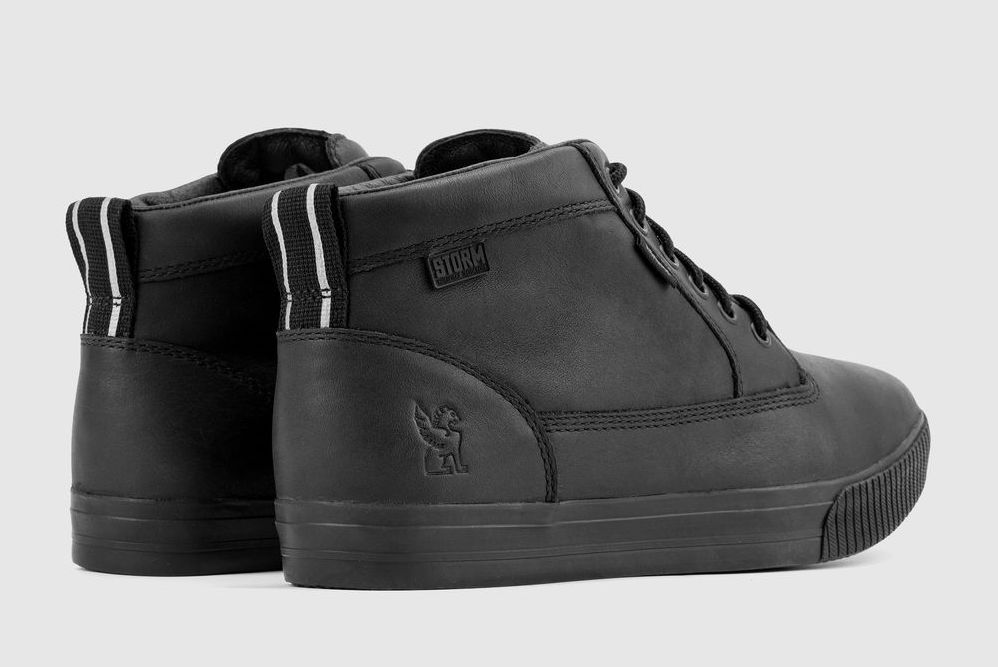 These bike-friendly shoes are made right in San Francisco! Whether you are a daily commuting or recreational biker, they will keep your feet dry and in control of the road no matter how hazardous the weather gets. The oiled full-grain leather, four-layer breathable inner linings, and skid-resistant contact rubber soles guarantee comfort and durability for years to come.
 Mission Workshop Travel Chino ($128)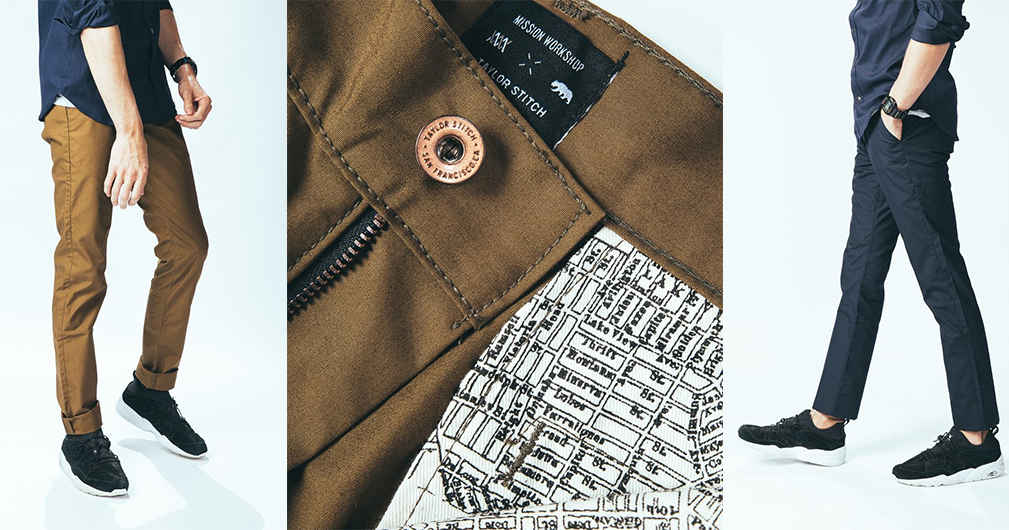 When it rains heavily, the pants often get soaked first. Mission Workshop is another San Francisco brand that tackles rainy day solutions. Designed in collaboration with Taylor Stitch, these slim-fitting water repellent chinos are made with British Millerain dry finish canvas. They seem quite dressy, but can go for whatever look you want.
CEAM Oxford Collection ($158 – $315)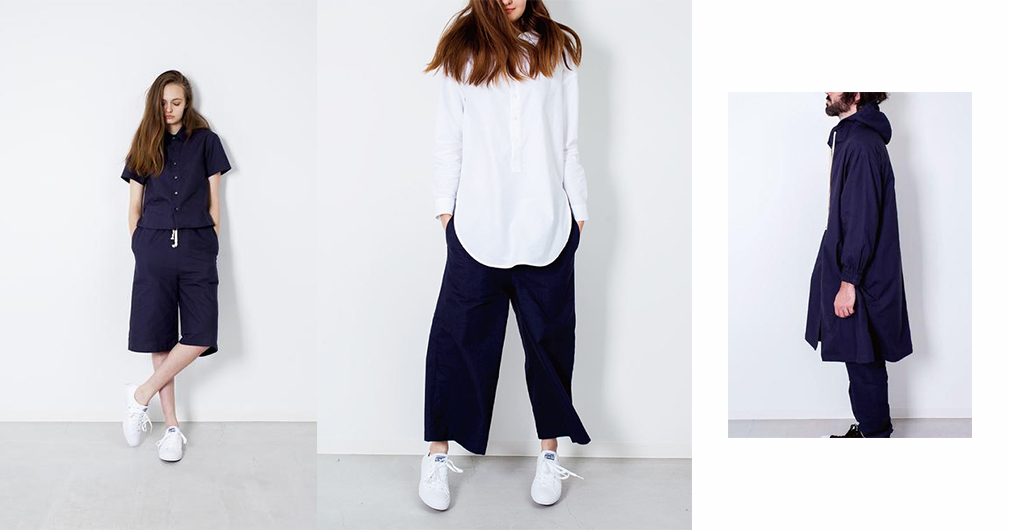 Recently funded on Kickstarter, CEAM combines nanotechnology with design working with "hydrophobic" fabrics that maintain softness and breathability while liquids just bounce off it. Since the effect is guaranteed to last through about 20 wash cycles, this spill-proof, stain-repellent, and odor-resistant offer best suits the early style adopters.
Oombrella ($68)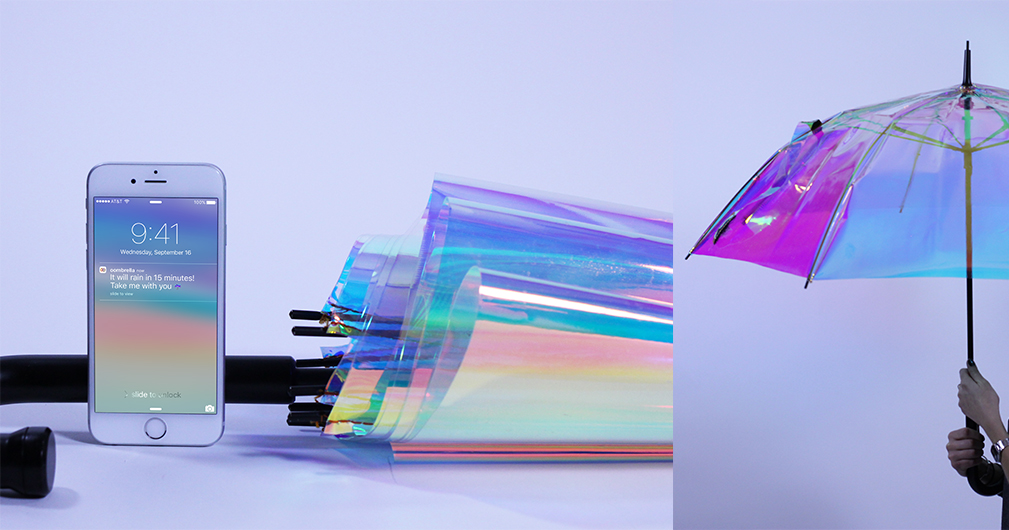 To umbrella or not to umbrella? That is an all too familiar question. This high tech Oombrella will send weather alerts and forget-me-not reminders directly to your phone! The limited edition smart umbrella will be available later this spring in white, black, and other color editions.
Bring on the rain!
Text by Marisa Tania, BA Fashion Journalism