It's that time of the year again. People from all over the world come together and spend hours to get ready so they can look their best for New York Fashion Week. The streets of New York are painted by hundreds of guests who wear different colors, prints and styles. Below are few trends that are decorating the street of Manhattan!
Bold Prints and Colors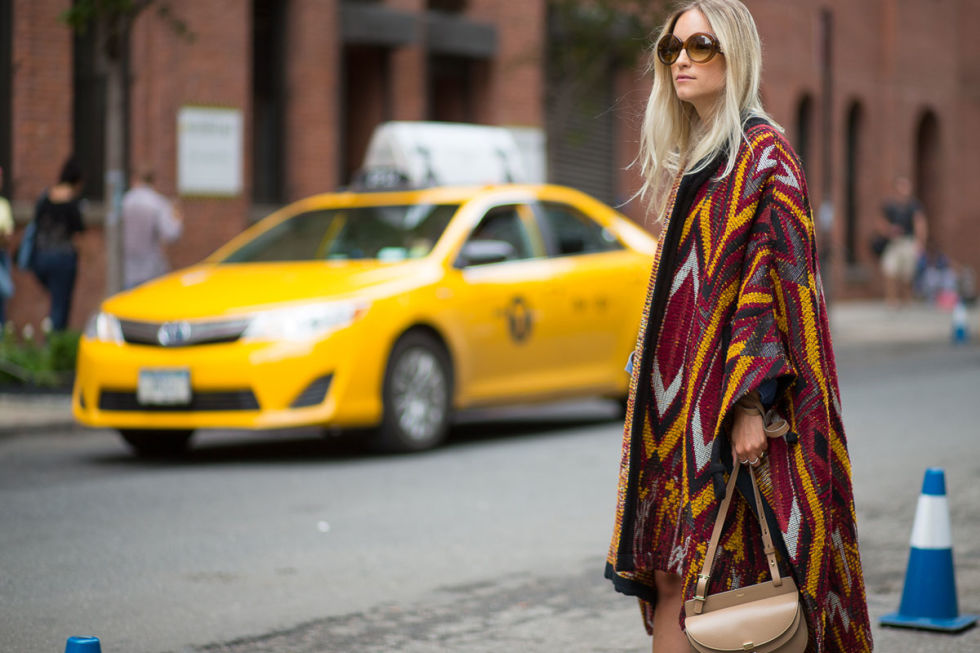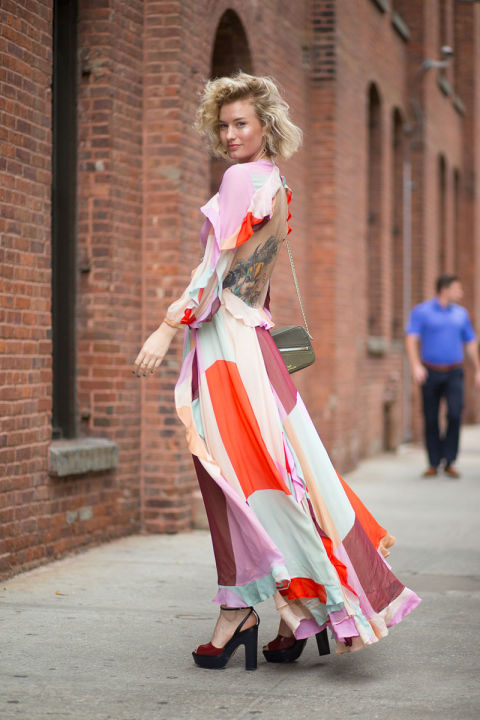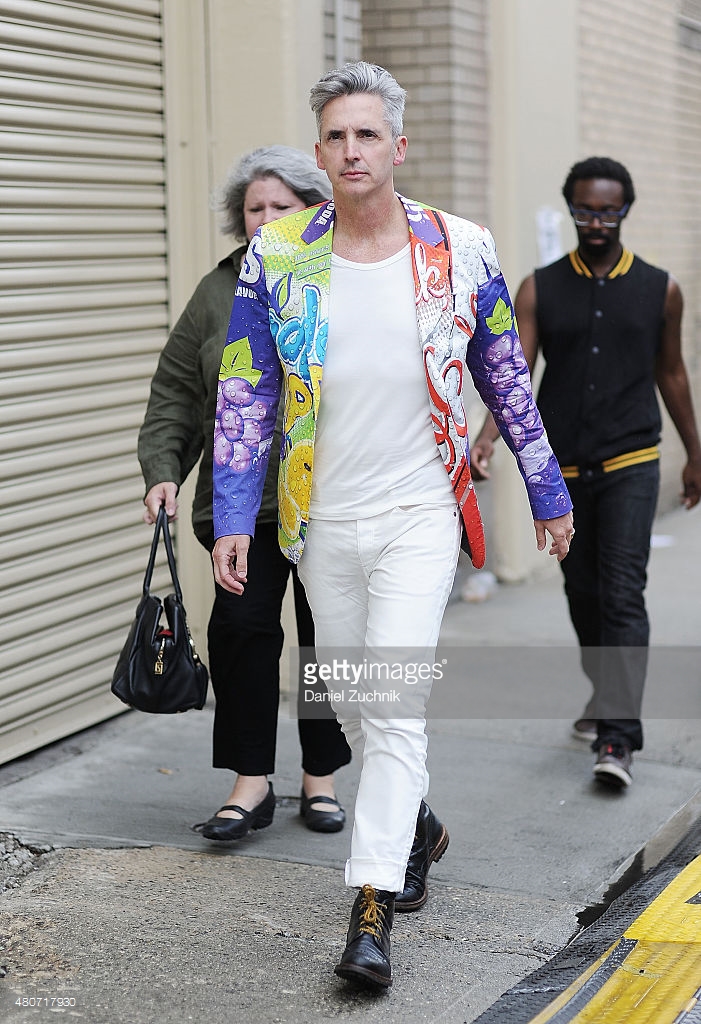 There is no better way to attract the photographer's attention than to wear your bold-colored outfit on the street. Blogger, Thefashionguitar (Charlotte Groenveld); fashion personality, Zanita Whittington; and fashionable hunk, David Blackham, are rocking this trend. To make the daring prints stand out even more, they decided to go quiet on their accessories, allowing our eyes to settle on the prints and nothing else. This trend easily became popular this season because summer is about being fun, vibrant and valiant!
Big Typography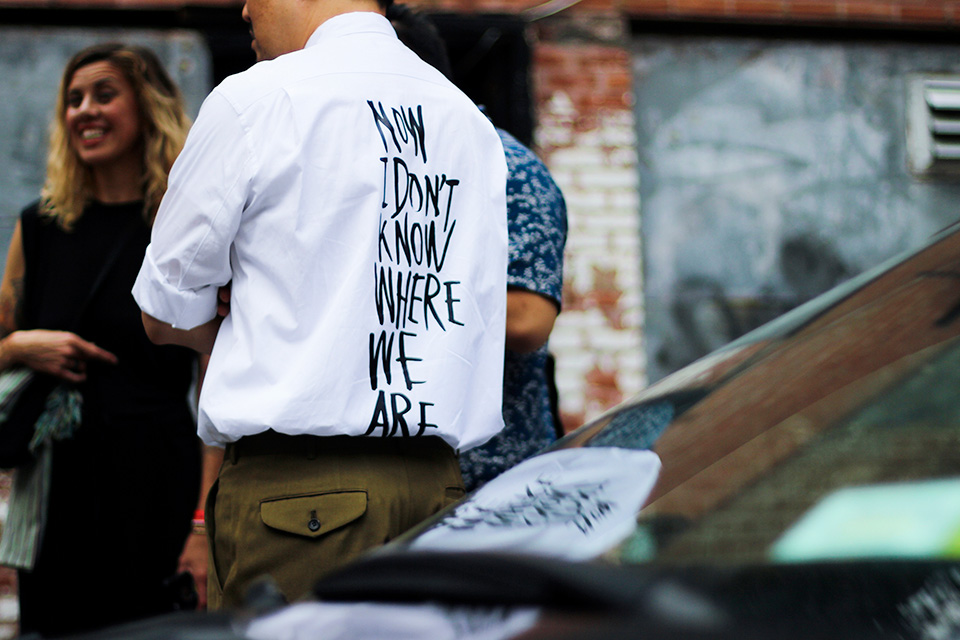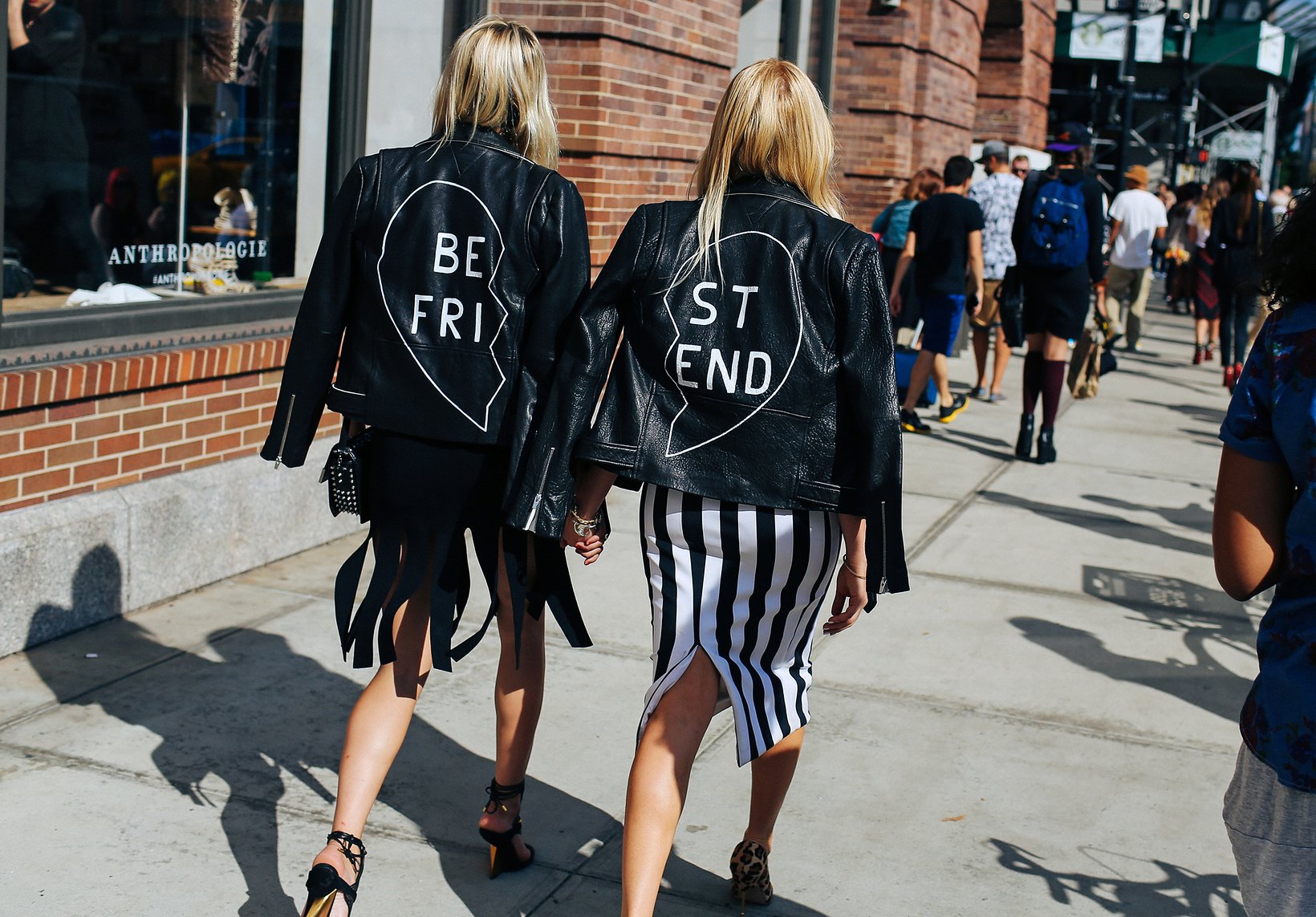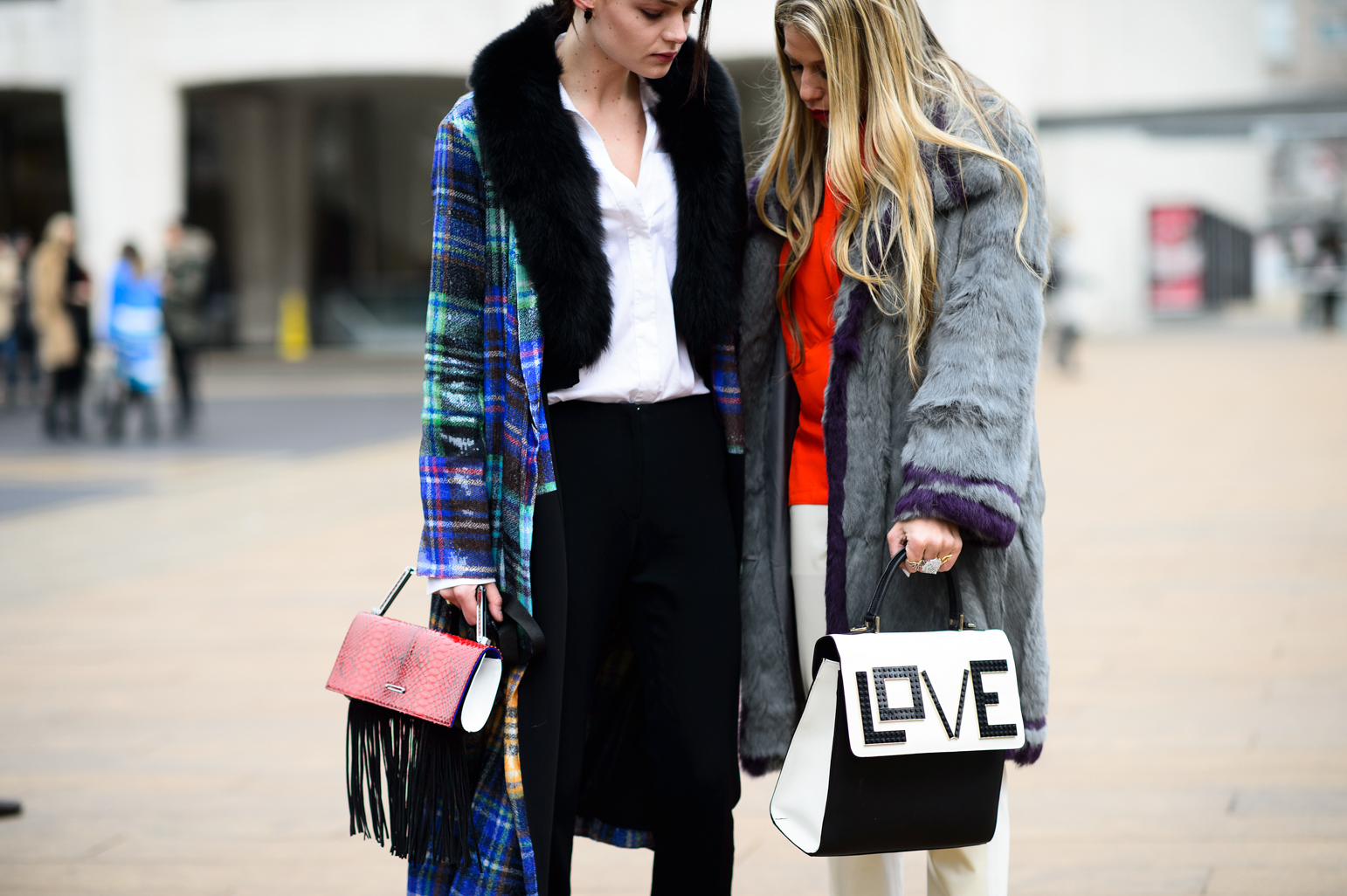 This trend was probably popularized by the brand HBA that uses its logo on most of its pieces. The idea was to allow people to be more explicit in expressing their identity. From the Veda BFF leather jacket to high-end luxury brand, Les Petits Joueurs, all different types of brands are incorporating this trend into their collection. If you can't say it verbally, say it through your outfit!
Two-Piece Mono-Color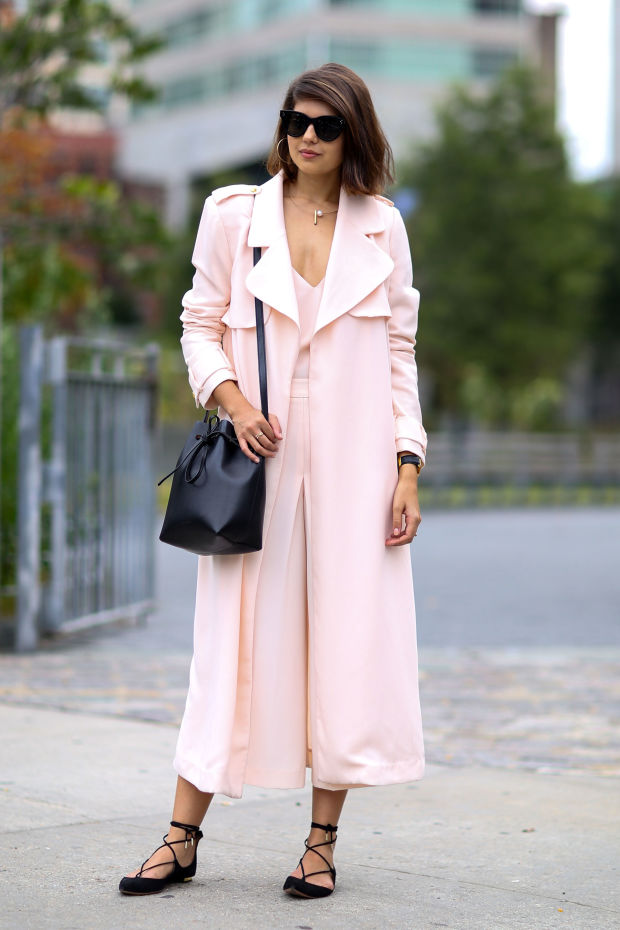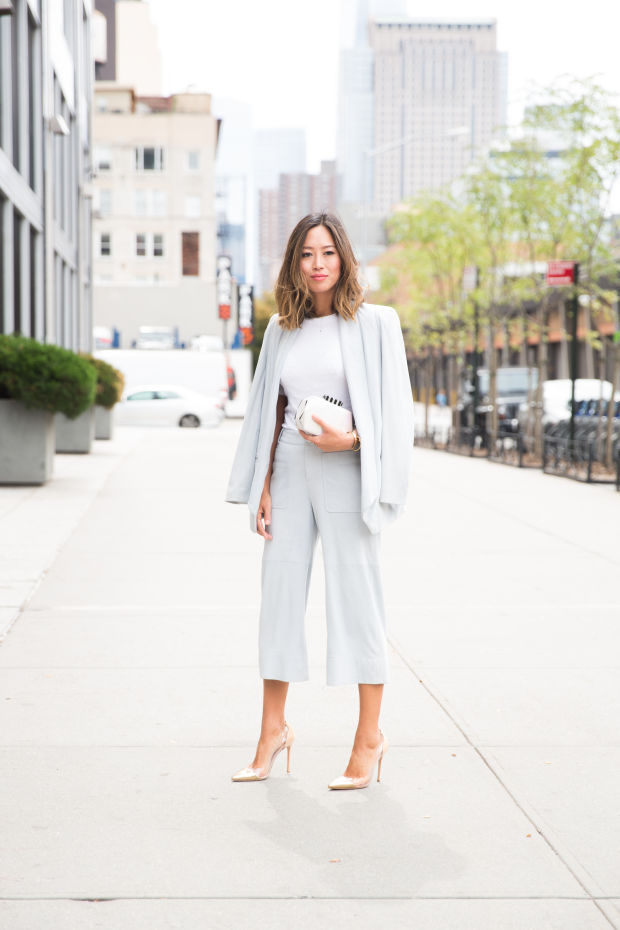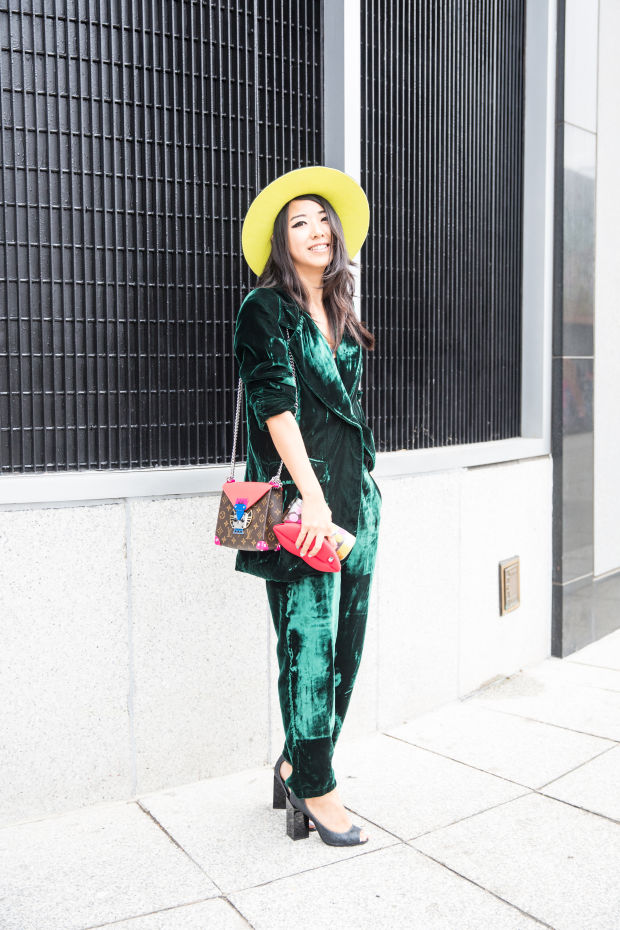 "Don't wear white after labor day," they say. Easy! Pick your favorite color and wear an entire outfit based on it so you are not frowned upon. We all know that the 70's were known for matching colors and we also know that the 70's made a huge come back this year. From fashion blogger, Aimee Song, to any street style fashion lover, this trend was definitely one of the hottest and the most prevalent in NYFW. Easy way to pull this trend off is to carefully pair your mono-color outfit with an appropriate colored accessory.
Written by, Taufik Marasabessy, BFA Merchandising