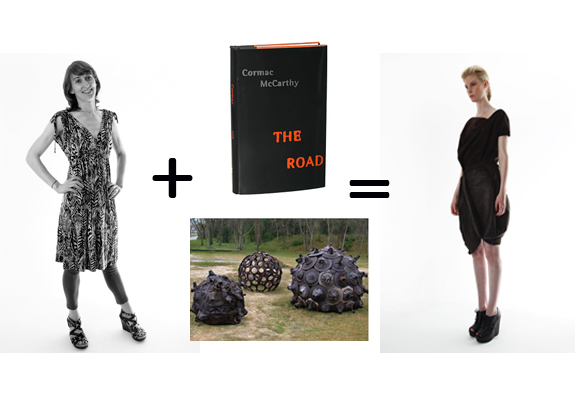 April Howard, M.F.A. Fashion Design
Birthplace: Hartford, Connecticut
Materials: stretch leather, silk twill
Before pursuing her M.F.A. at the Academy, April received a B.A. in Anthropology, A.A.S. in Textile/Surface Design, and worked professionally designing home, tabletop, giftware and linens for Tommy Hilfiger and Ralph Lauren. For this collection, she was inspired by the work of found objects sculptor Kathy Kelley, the decaying concrete and plastic of an urban wasteland, and Cormac McCarthy's novel "The Road." Her organic shapes and construction details are representative of discarded items. Leggings are made to look like molded foam. Slim pants like slashed tires.
For more info about our New York Fashion Week show, click here.