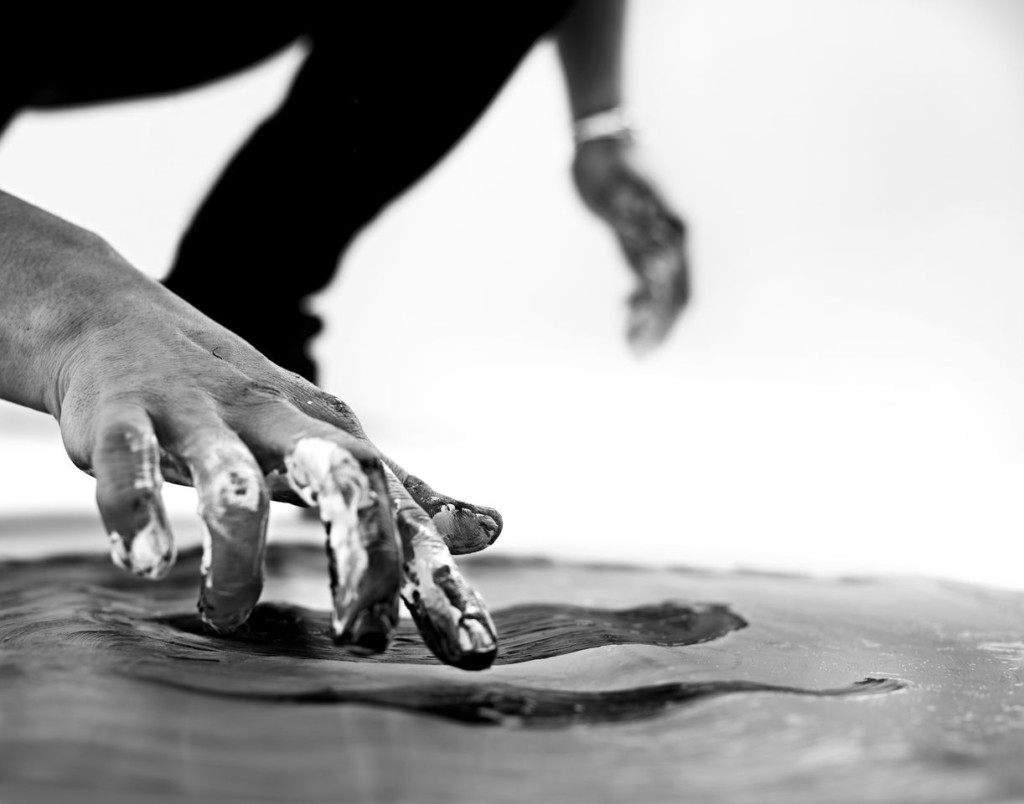 Last month, acclaimed Italian artist Paolo Troilo debuted his first U.S. exhibit at San Francisco's Coup D'Etat.Not just any gallery opening, the event oozed a cool factor that only an artist who paints masculine masterpieces with his fingers could create. Known for both the expressive power in his works, and the unique technique he uses to create them, Troilo opts to paint with just his fingers, instead of paintbrushes, achieving impressive, figurative, results. Participating in some of the most renowned European contemporary art fairs, most recently he was selected to be featured in the 2012 Venice Biennale. The contemporary art exhibition takes place every two years, and works celebrated during it include the Venice Film Festival.
"My signature hand painting technique was at first discovered by accident," explains Troilo about his world without brushes. "I took an interest in painting so I bought paint supplies. However when I got home I realized I did not have brushes. I started painting with my hands, which is when I realized I could create much more powerful art than if I had used painting tools."
The exclusive evening attracted local style icons including Joy Bianchi, Global President of Banana Republic, Jack Calhoun, and CEO and Creative Director of Tart Collections, Jamie Finegold. However, the spectacle of the night was the international finger painter who spent the evening pulled between signing books and selling his artwork, all with a full glass of Chianti in hand.The show runs through May 2013 and features a monograph showcasing of classic Troilo paintings, as well as a limited edition of the manifesto from the international talent.
See Troilo's process of creating these black and white, finger painted masterpieces below. To learn more about the exhibit, click here.
written by Gigi Ouf
[justified_image_grid row_height=350 height_deviation=50 ids="23226,23229,23230,23234,23231,23232″]