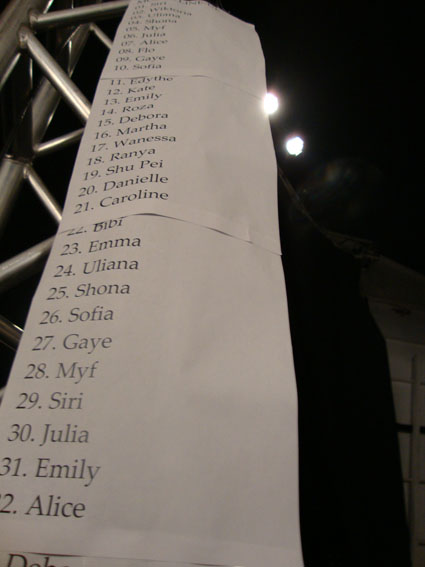 It's kind of interesting to see models off the runway. It's like seeing a lion just hanging out in front of a Starbucks.
Being the ninja photographer that I am, I caught some models doing things that don't require high heels and a runway – let's not forget that they're human too…they are just prettier.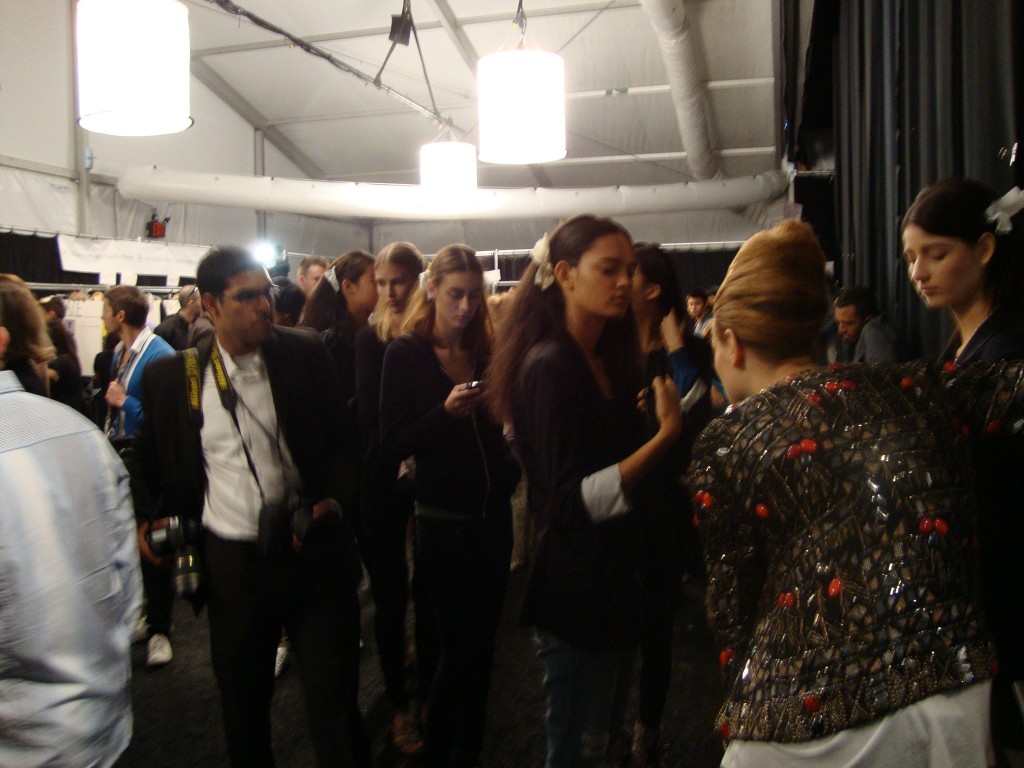 Models at the show waiting for a quick run through…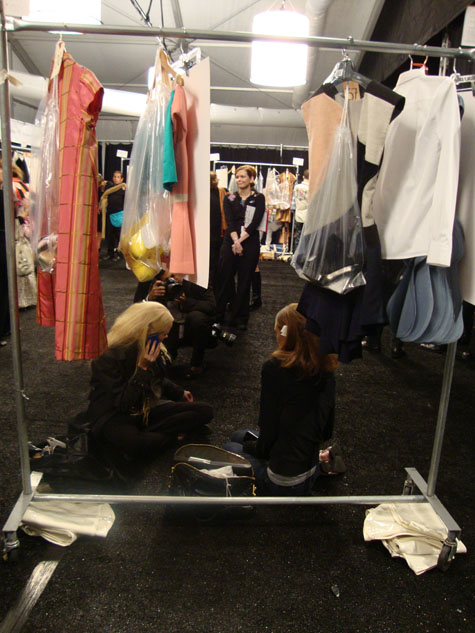 …and here are some more models waiting. This time it's under a clothing rack. Exciting!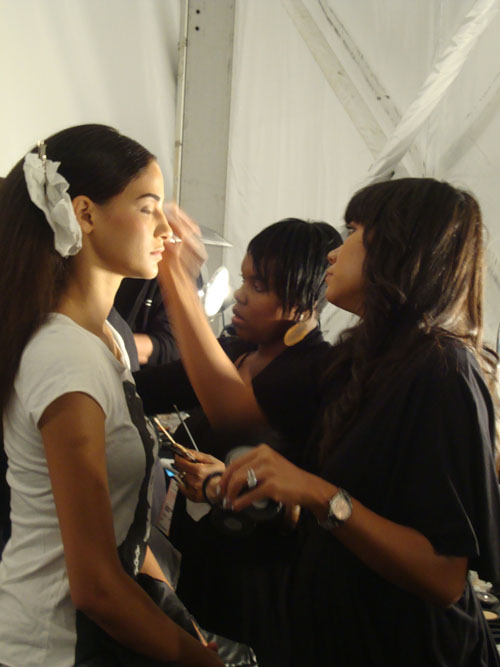 Rosa gets her make up and hair did…
…and then has some time for literary relaxation: