Men's Fashion Week graced New York City earlier this month. The cold weather held no one back; both on the runway and in the streets. Isabella Urbina (BA Fashion Journalism) recaps noteworthy trends and looks for Fashion School Daily. This is what the (near) future of American menswear looks like today. Check out the highlights and let us know what you think.
Fishnets! Catch them all
The mischievous undergarment has made its way back into the fashion's graces. Rochambeau used the net as a mask, mirroring the post-punk world of its collaborator Matthew Mothersbaugh in his Devo days. Evocative of Sigue Sigue Sputnik and other '80s glam rock squads, fishnets on men were spotted in streetstyle reports as well. Pretentious? Scandalous? Why not?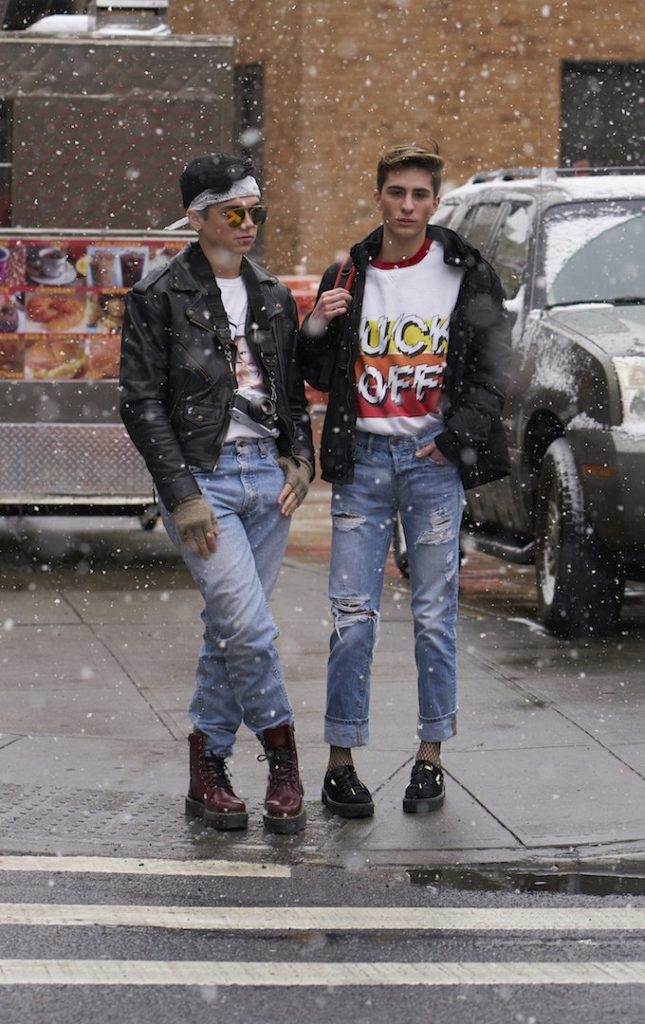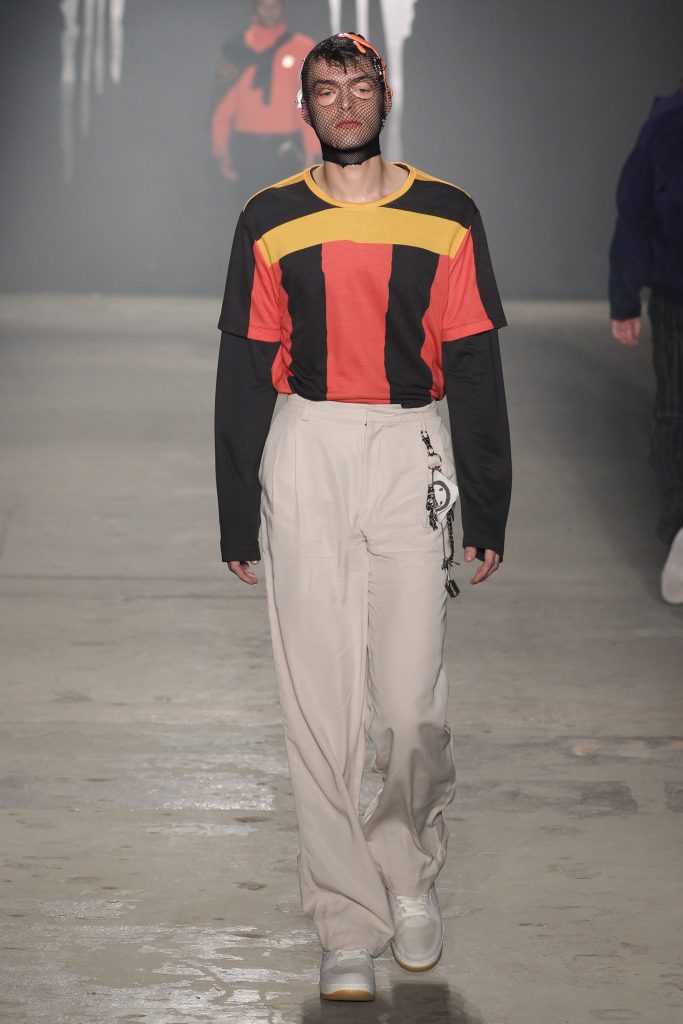 Pop! Goes Yellow
The color has been making fashion headlines for about a year now (partly, thanks to Beyoncé and her Lemonade goddess gown). It doesn't show signs of slowing down and now crosses into menswear. Led by Kenzo, several brands have incorporated the color into their fall lines as full ensembles. Yellow is no longer an accent. It is a statement. Listen up!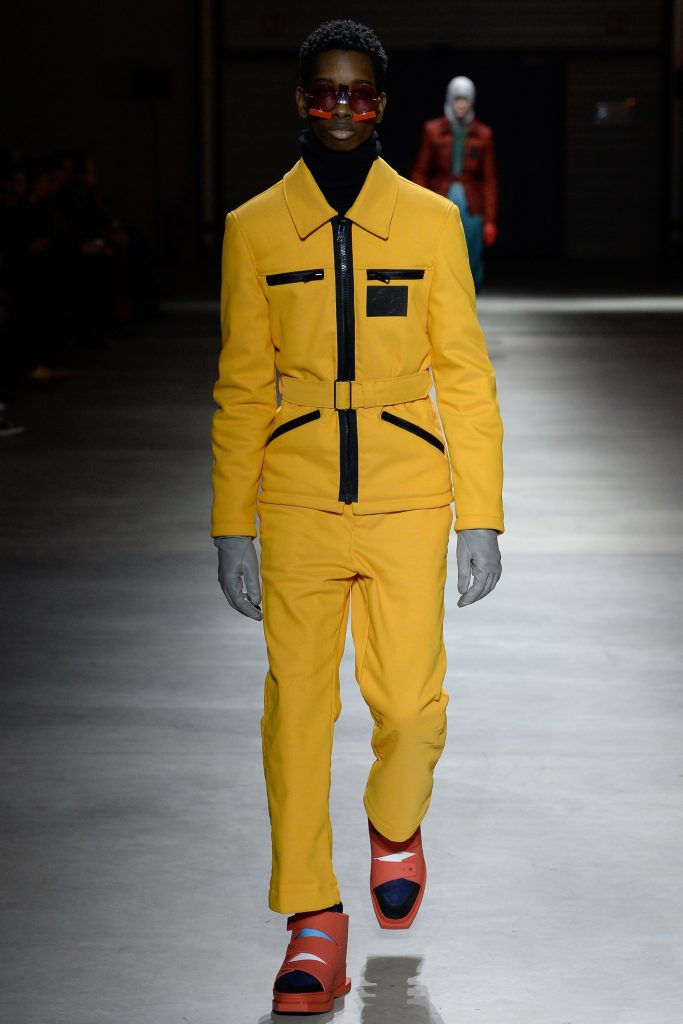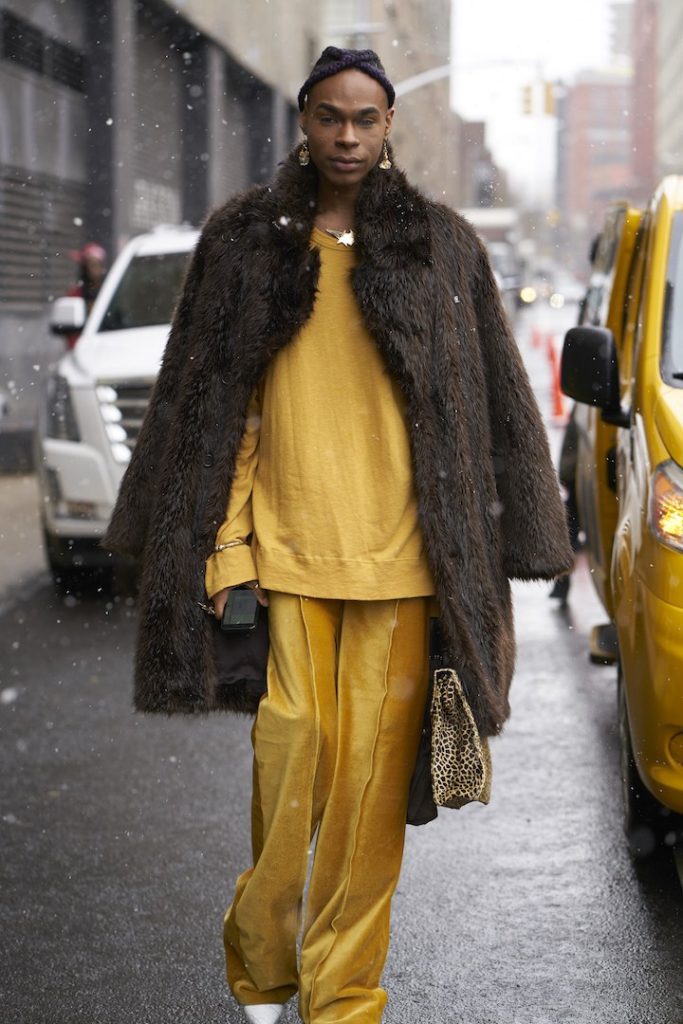 It's (not just) a man's world
Fashion rules are always meant to be broken. Gender-bending is more than a trend. It is a movement, especially for the more rebellious and politically minded folks in the world. Men's Fashion Week is not a boys-only club and it's likely to stay that way. Inclusiveness continues to be a core theme for Dsquared2's rustic aesthetic and Fear of God's laid-back, athletic look.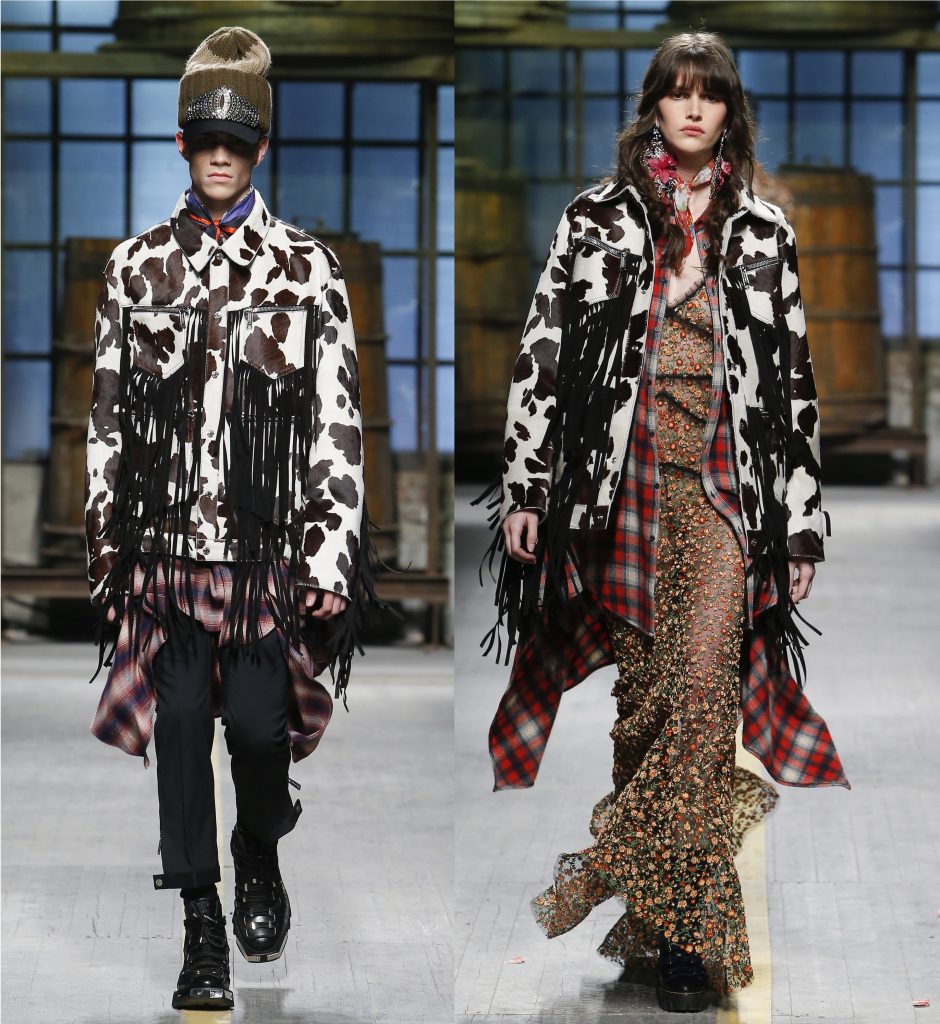 Parting glances
The hairstyles of the season are staying true to the effortlessness mantra of current trends. Longer hair, naturally parted to the side or off-center, is the together look without trying too hard. It has been adapted in men's fashion during the '70s counterculture days and on the '90s grunge scene. It turned up in shows by Rick Owens and Off-White continuing to challenge the status quo today.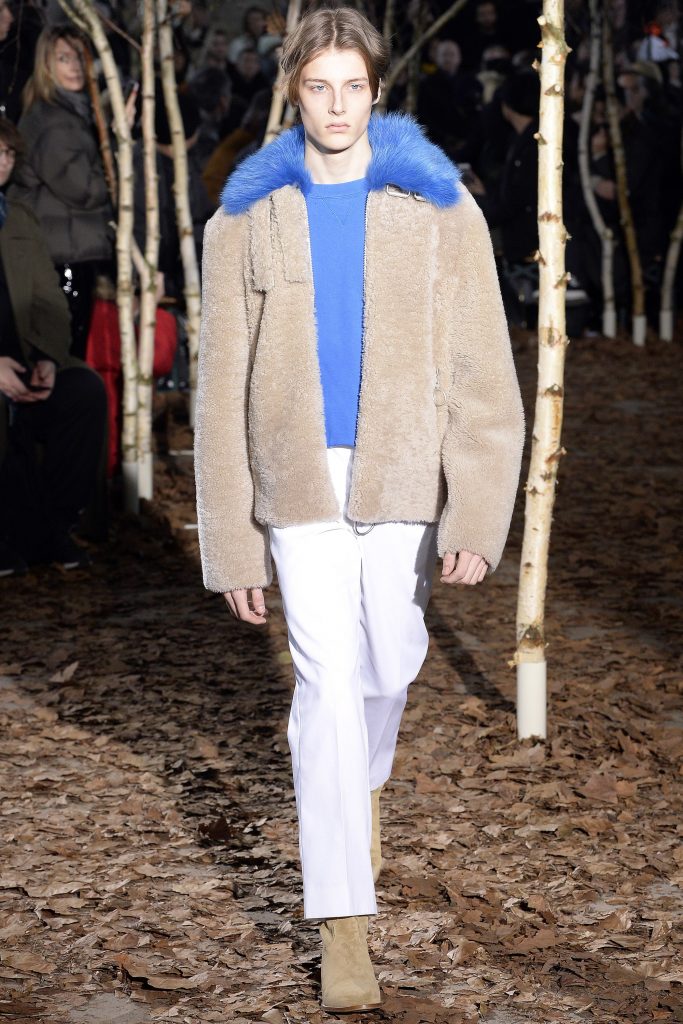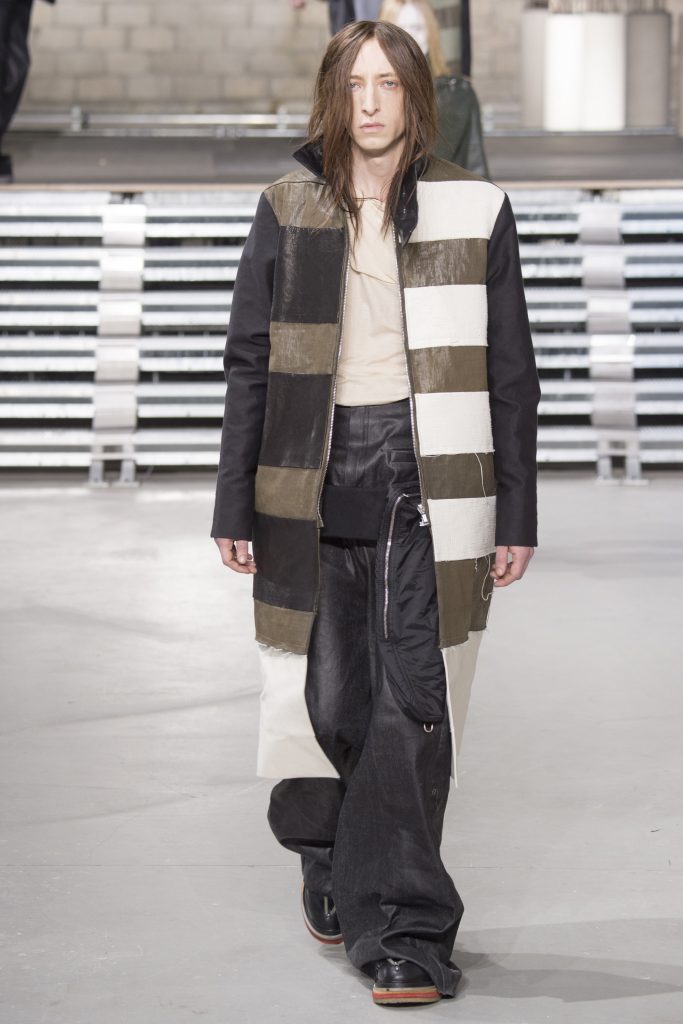 Knitwhere?!
Knitwear radiated a kind of schoolboy charm, particularly in the collection by Maison Margiela. These looks are reminiscent of the letterman sweaters worn by the beloved heartthrob Danny Zuko in the iconic musical Grease or multiple characters in a classic college comedy Animal House. And don't forget the oversize scarves to wrap up (for) the entire season!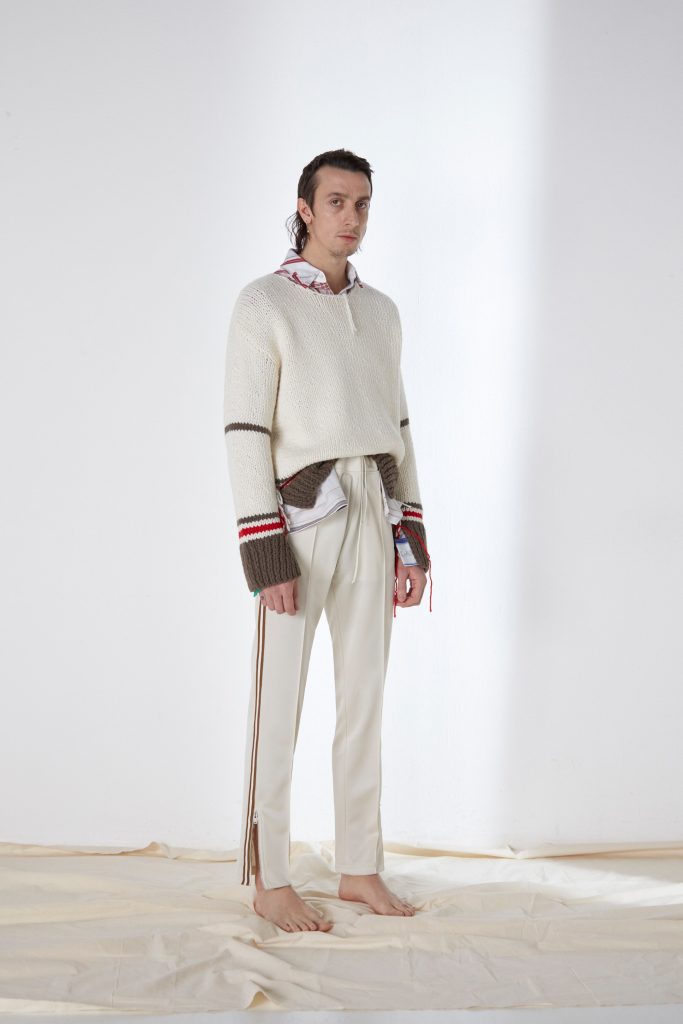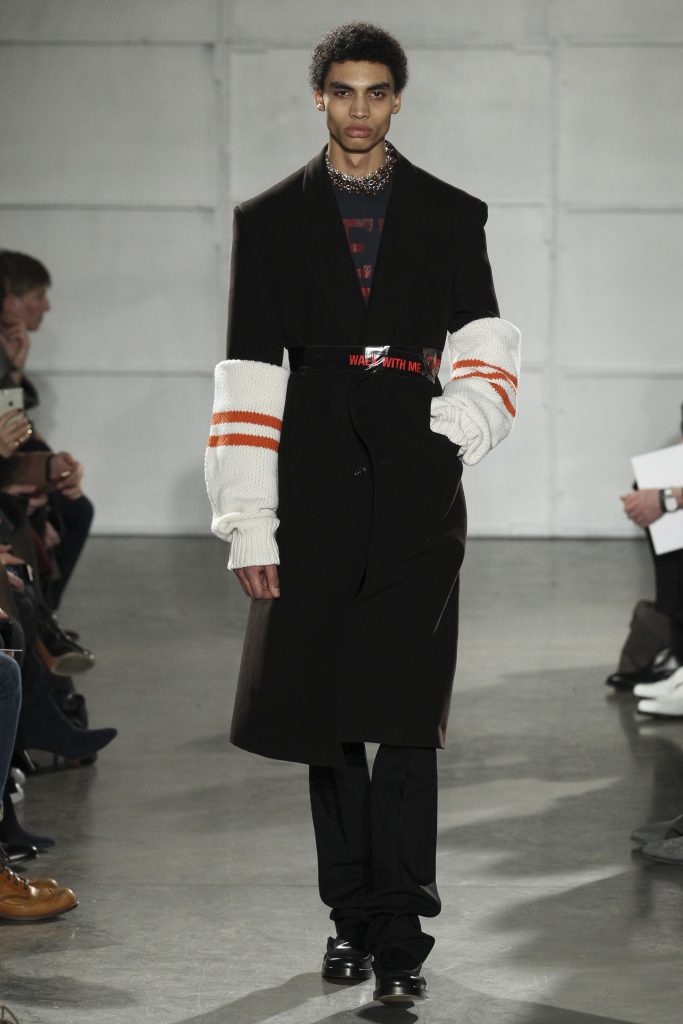 Text by Isabella Urbina