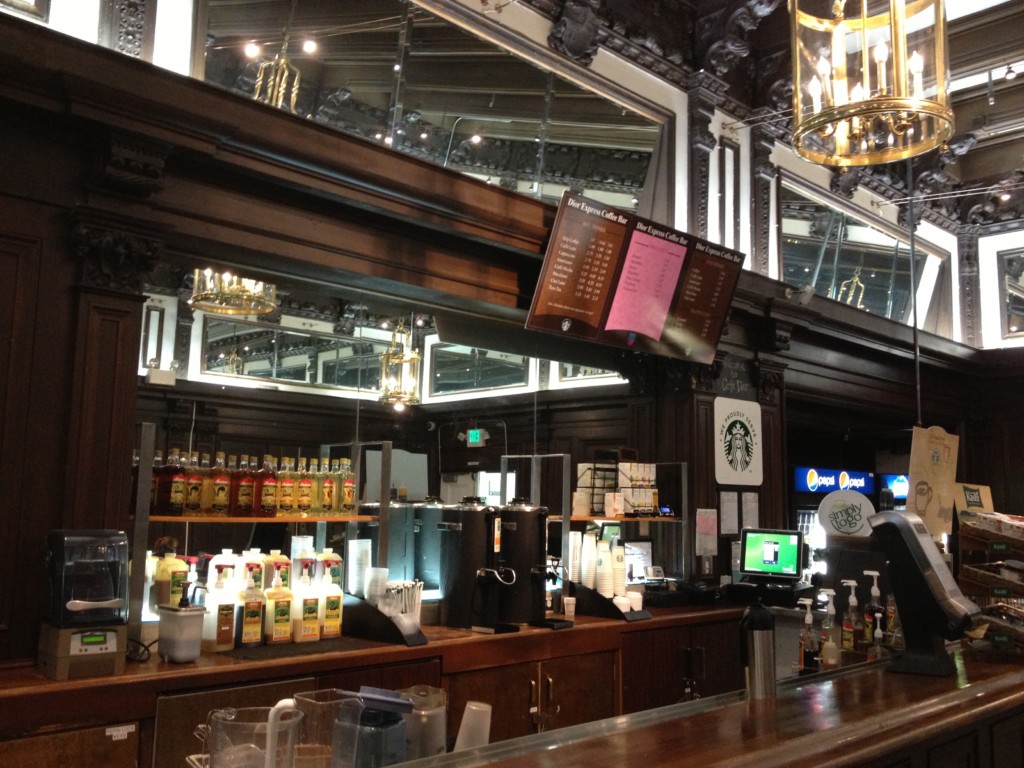 Once 5:00 PM hits this Friday, you'll find Fashion School Daily just downstairs at the opening night of Dior Lounge at 625 Polk. Some of you may be familiar with the soon-to-be happening happy hour destination, since it's our very own Cafe Dior…now open late night!
Our favorite barista-turned-bartender, Diamoneek Belton, came up with the idea to convert everyone's daytime hangout into an after hours hot spot. "To me, the Cafe has really always meant 'cafeteria'" said Belton "I wanted students to be able to have a place where they could head to, after class, with just a different type of scene to kick off their weekend."
Dior Lounge boasts a newly created menu of "mocktails". A 2007 alum from the California Culinary Academy, Belton drew on her culinary pedigree, custom designing each beverage for the (dry) bar. (Some of our favorites include the "Treasure Island Iced Tea" and "No-jito".) For fashion students famished from their Friday afternoon labs or workshops, the lounge will also be serving its standard "Appetizer" menu featuring all of your student favorites (think sweet potato fries, people!)
[justified_image_grid row_height=300 height_deviation=25 ids="26692,26693,26695,26696″]

Diamoneek Belton pours out one of her signature "mocktails": the Ocean Breeze.
The Dior Lounge is open to all Academy of Art students tomorrow night, Friday, October 25th,  from 5:00 PM – 7:30 PM at 625 Polk Street. See you there!
***Note: Dior Lounge is a dry bar and does not serve any alcoholic beverages***