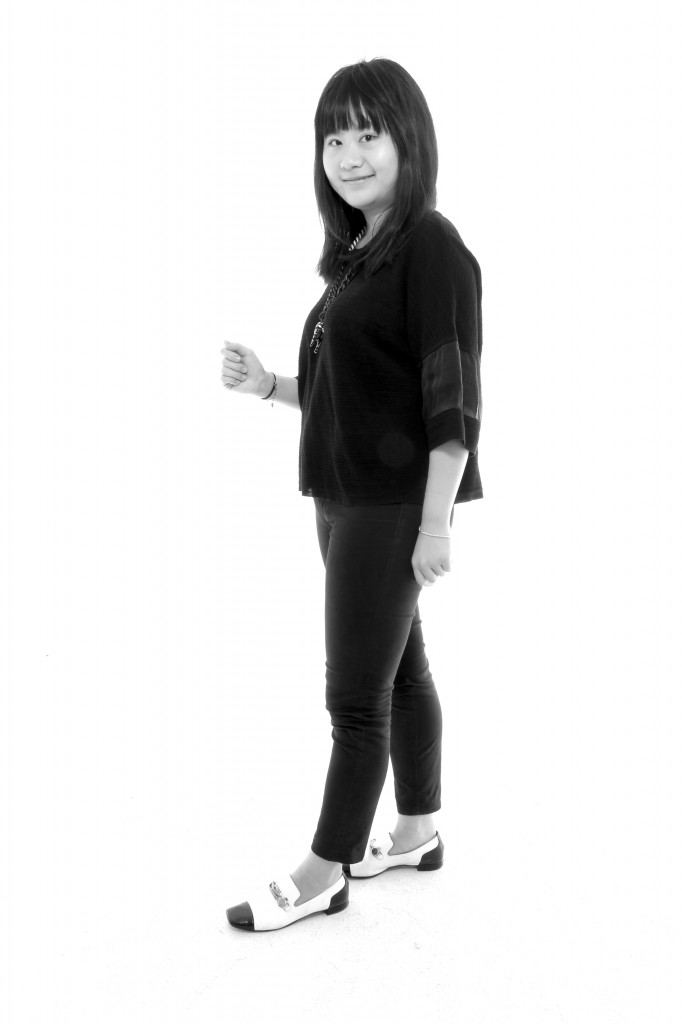 Die Zhou, M.F.A. Fashion Design, hails from Wuhan, China. Die holds a B.S. Degree in Engineering in Gem and Material Technology, and before beginning work on her M.F.A. Degree she worked as Executive Editor for Blue Sock Publishing Company in Taiwan. For her Spring 2015 collection, Die took her inspiration from nature, translating the lines and shapes associated with butterflies into the silhouettes of her garments. The collection is focused around a light, fresh pastel color story and is executed in cotton-blend twill.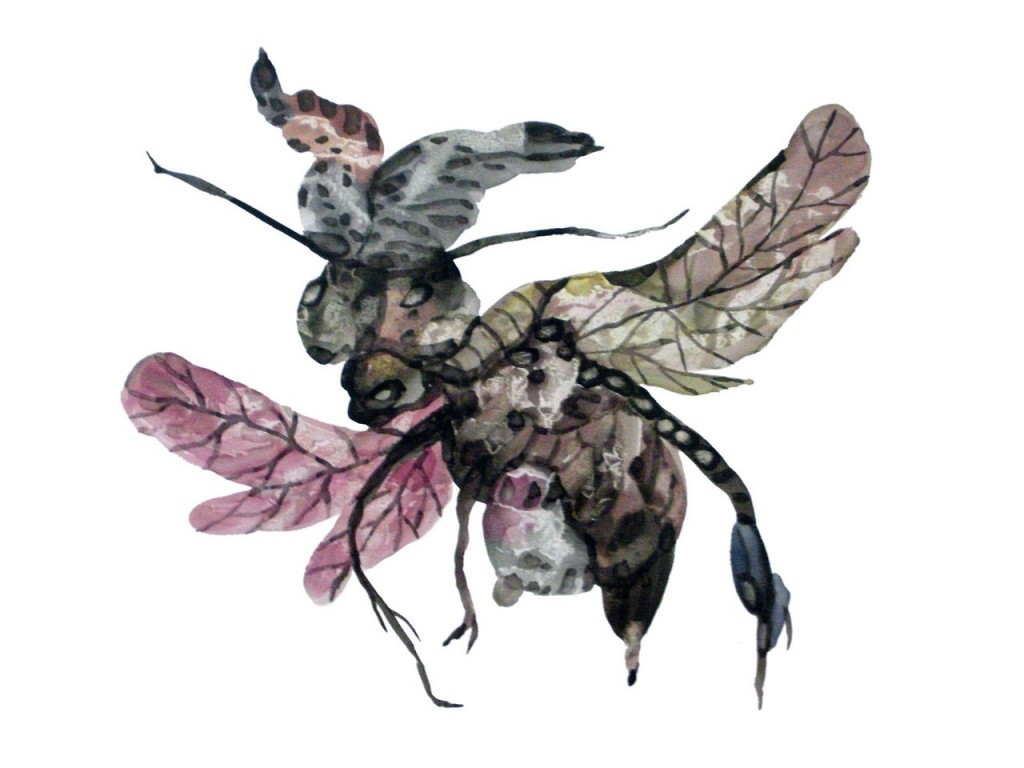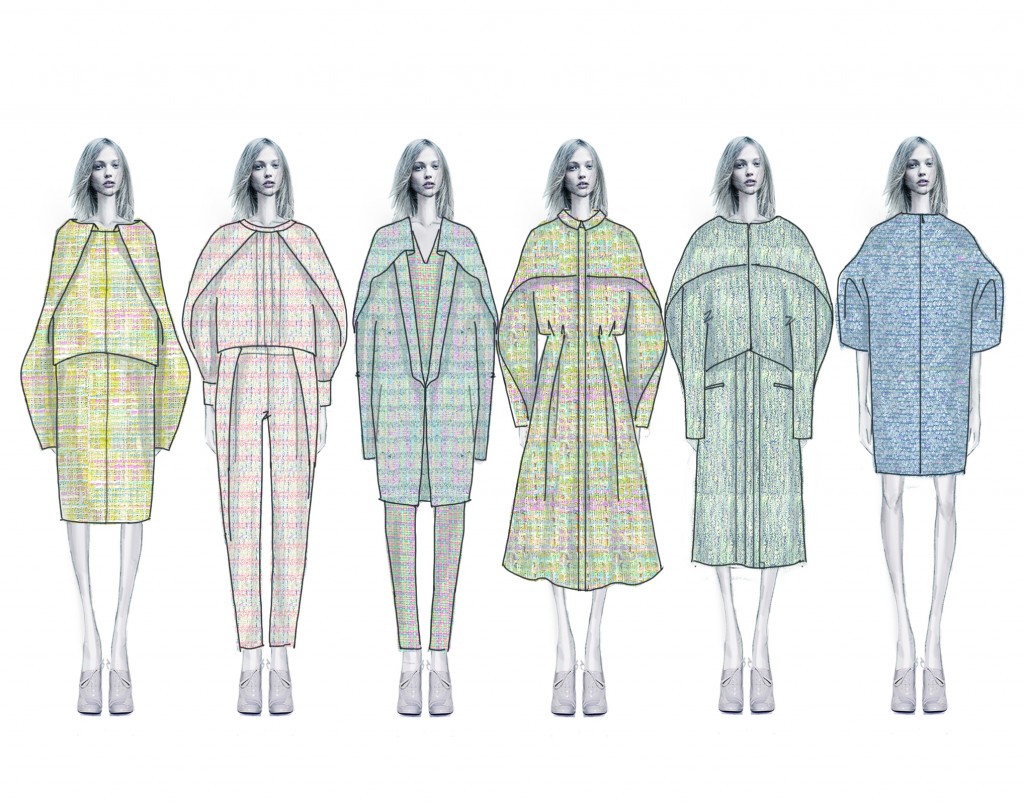 What is the best advice you have ever received?
Keep trying what you really like and be who you are.
What is your favorite memory of being in the School of Fashion?
Meeting good friends for life and getting some really helpful advice from several instructors.
What advice would you give students who want to do a collection?
Just try it.
Ignoring the cost, what item of clothing / bag / designer would you buy right now?
Chanel and Balenciaga.
Which items in your closet do you most use?
T-shirts and jeans.
Which talent would you most like to have?
The ability to deeply analyze colors.
Who are your favorite fashion icons and why?
The Olsen twins. They dress fresh and young.
Written by Doreen Du