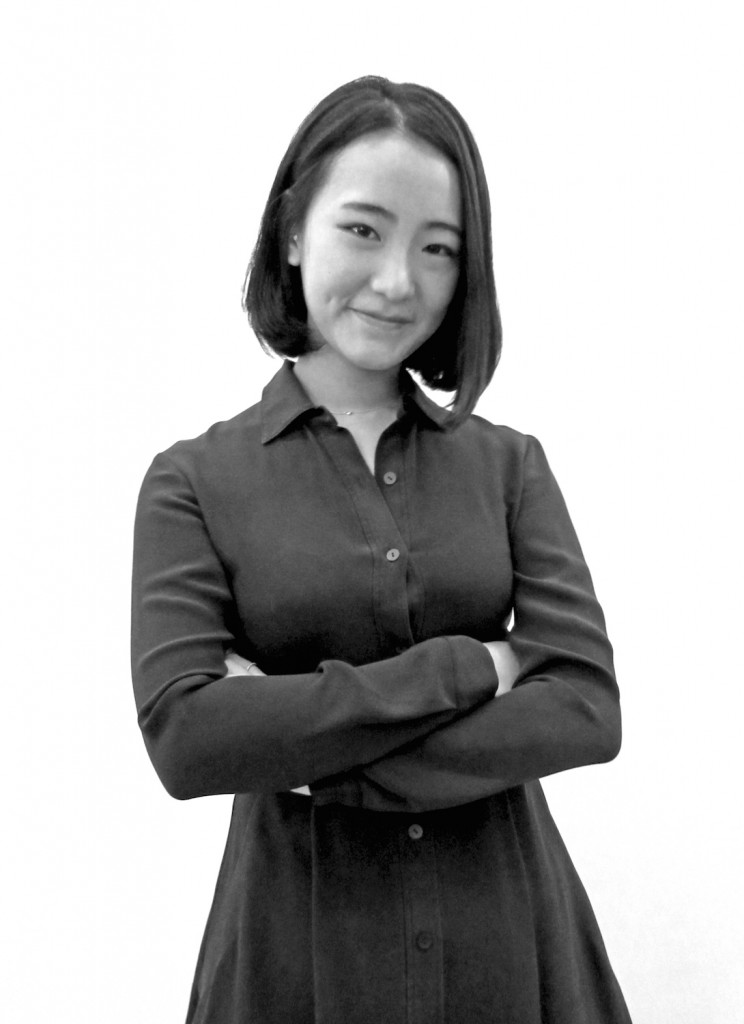 Yunseon Kim was born in Daegu, South Korea. After completing high school, she moved to San Francisco to pursue Fashion Design at Academy of Art University. Kim collaborated on her collection with BFA Jewelry and Metal Arts Design student, Carmen X Liu.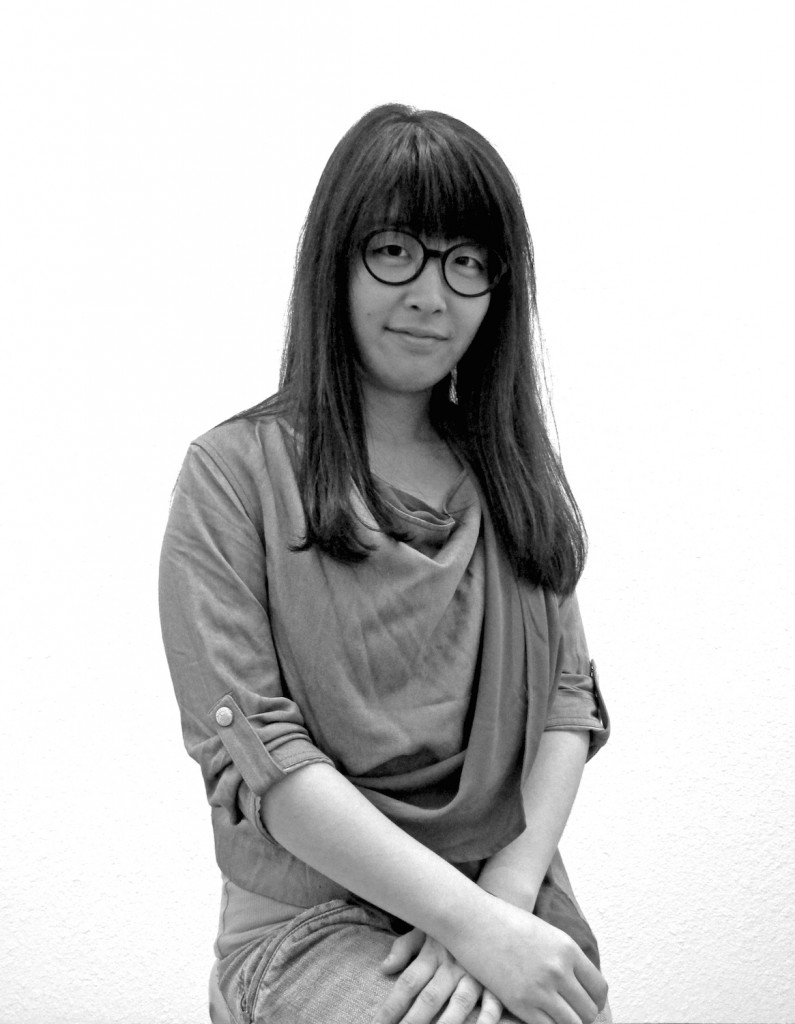 Carmen X Liu was born in China, and grew up in Vancouver, Canada, where she gained a BFA in Fine Arts before moving to San Francisco to continue her design education in Jewelry and Metal Arts at Academy of Art University. Liu won Best of Show at the Academy's 2013 Undergraduate Jewelry and Metal Arts Award Show, and was a first place winner in 2014.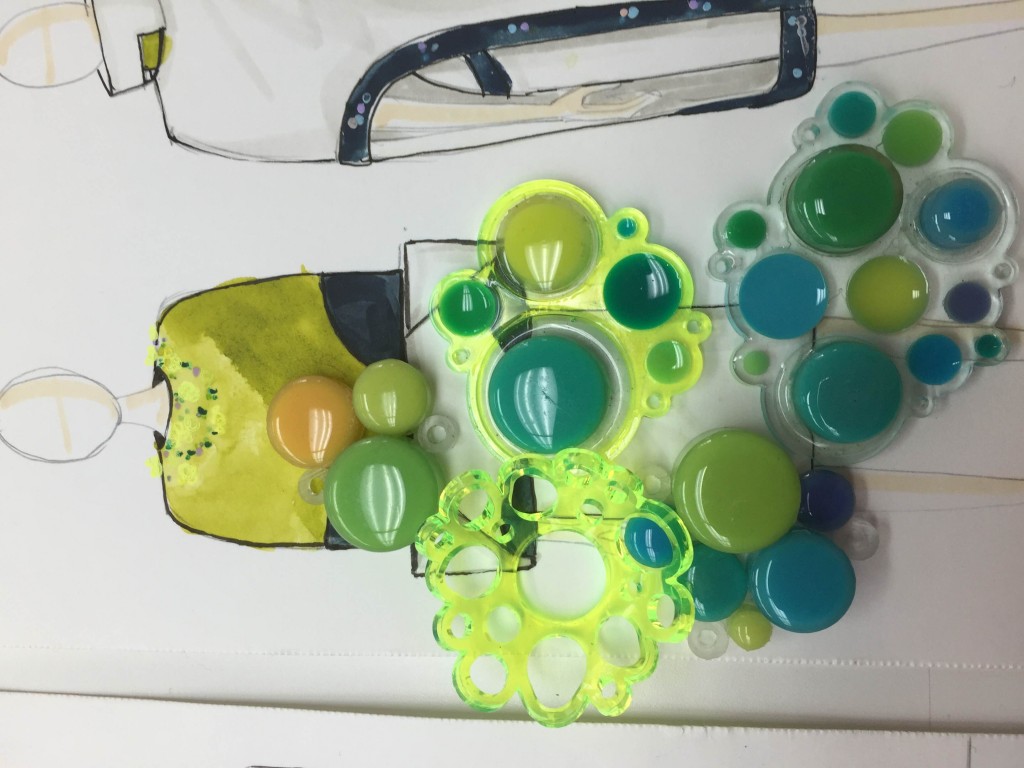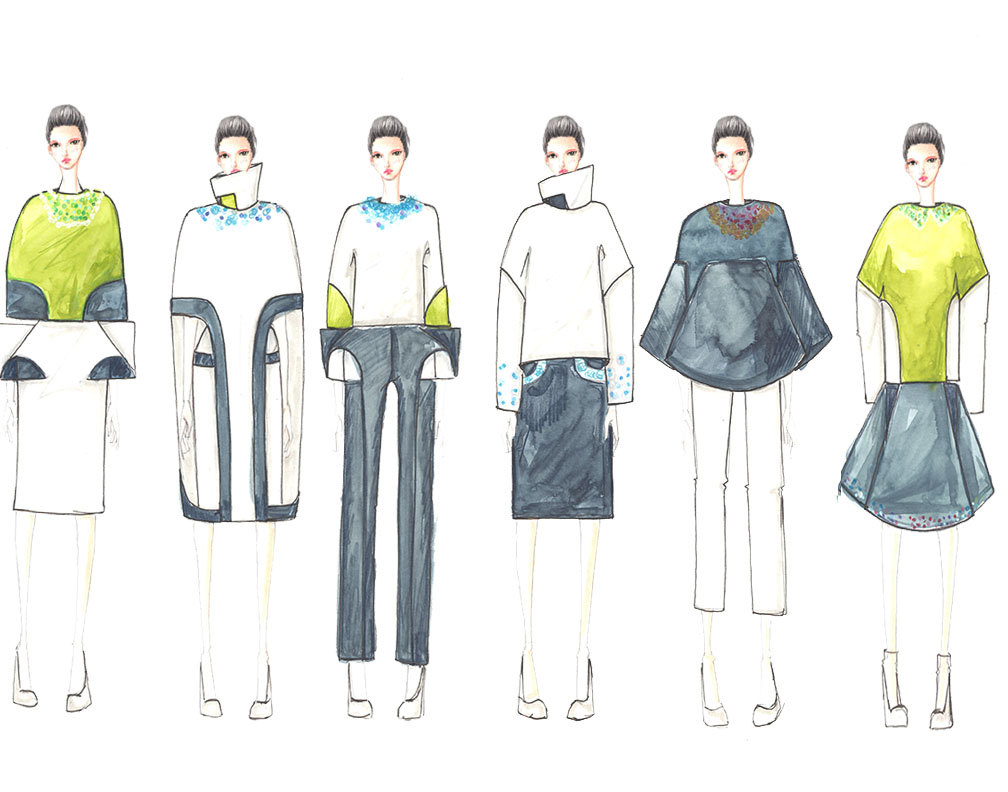 For her graduation collection, Kim drew inspiration from the shape and silhouettes of traditional Korean dress, hanbok, which is often characterized by vibrant colors and simple lines. To accent Kim's garments, Liu created a collection of elegant and brightly colored costume jewelry pieces. She depicts organic and geometric shapes, using harmonious groupings of colors, such as varying shades of blues and greens to create unique, statement art works. Color is the most important aspect of her work; she uses color to express the emotion behind the pieces, their vibrancy bringing them to life.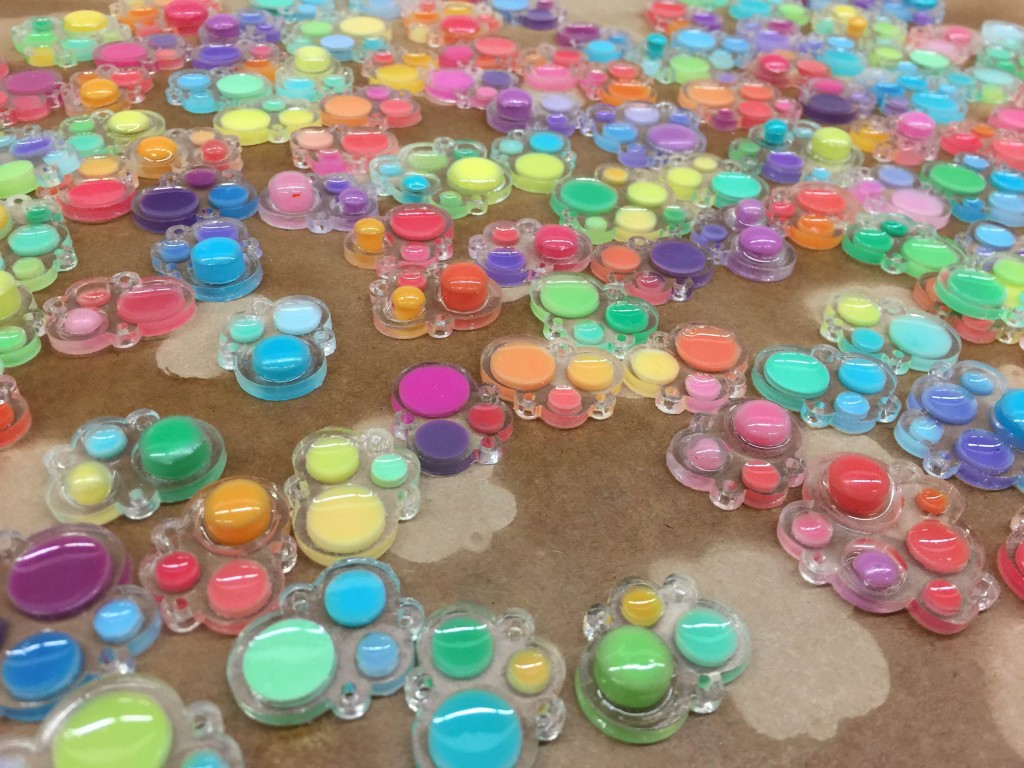 What is the best advice you have ever received?
Carmen X Liu: Keep the inspiration flowing. Never stop thinking of new ideas and once you have it write it down in your journal.
What are your plans after graduation?
CXL: Looking for internships and eventually set up my own studio.
 What is your dream job?
CXL: Jewelry Designer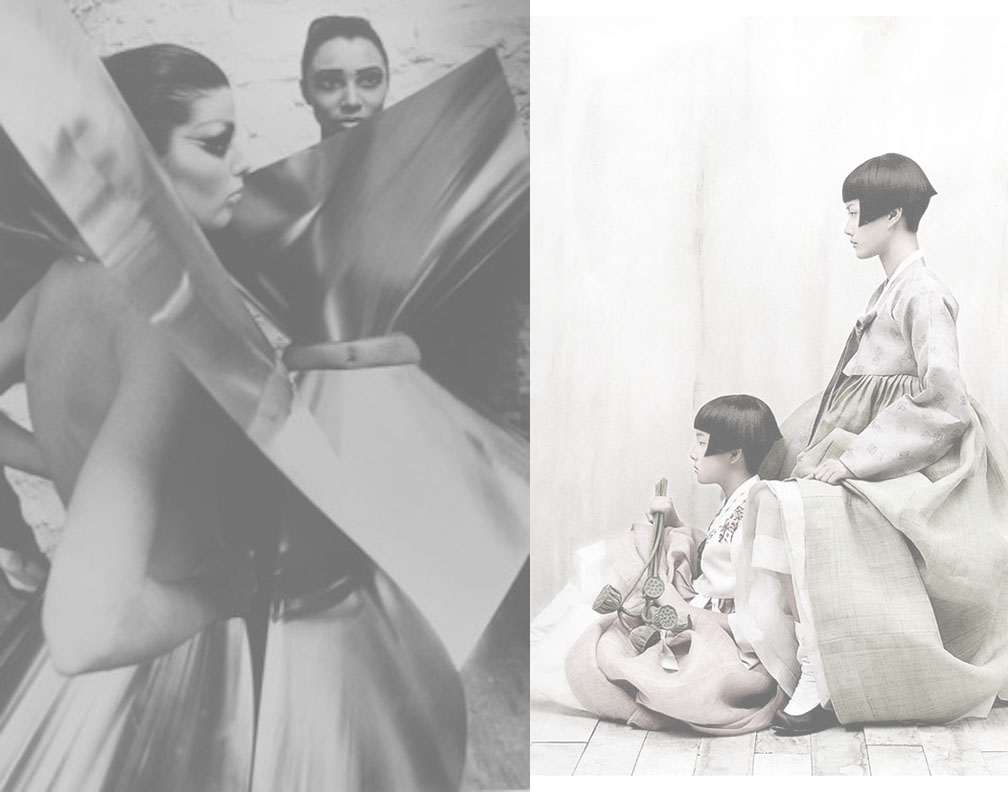 What advice would you give students who want to do collection?
Yunseon Kim: Come to school early and stay longer than your classmates. Be the first person to come to school and last person to leave.
What is your style motto?
YK: Sometimes nothing is better than too much.
What is your favorite memory of being in the School of Fashion?
YK: The first time I saw a model walk in a garment that I made.
By: Faye Harris, MFA Fashion Journalism