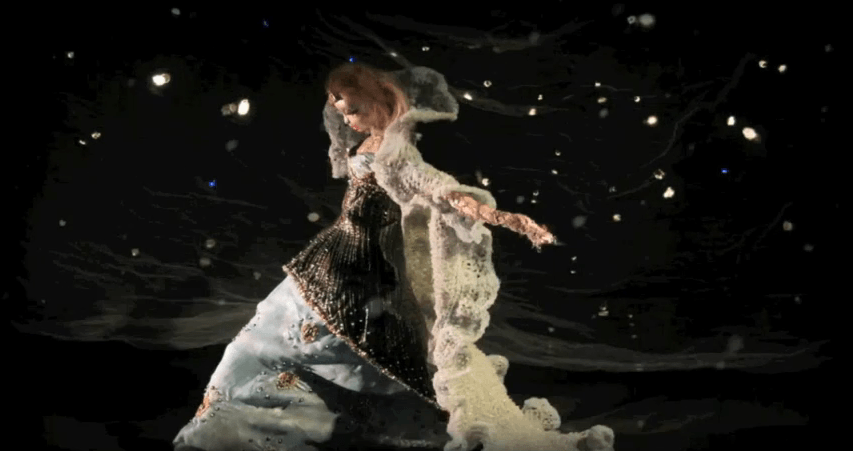 A still from the film.
As many of you saw at the Graduation Fashion Show and Awards Ceremony, Maria A. Romero presented her collection not on the runway, but with a short film. She constructed her entire collection on a set of dolls, and collaborated with students from the School of Animation and Visual Effects to create a stop motion film. The end result was a beautiful and moving presentation that allowed Maria to not only showcase her work – but to tell a story.
The film and collection were so spectacular, that they earned Maria an internship at Alexander McQueen, and caught the eye of the team over at NOWNESS – they decided to feature it as their story of the day! For those of you that don't know, NOWNESS is an award-winning online platform that showcases some of the most inspiring stories from around the globe, previewing the latest in art, fashion, film, music, architecture and design, travel, sport, and gastronomy. They posted Cathy Horyn's interview with Sarah Burton after the Spring '12 collections, and recently published an exclusive two-part interview with Daphne Guinness – clearly, the site is a MAJOR deal.
Follow the jump to watch the video and head over to NOWNESS to read their exclusive interview with Maria! And Bravo to Maria and the School of Animation team – Travis Weaver, Victoria Simiele, Mireya Francoso, Dorthy Thielsen, Federico La-Tona, Benjamin Arthur, and Luke Night!