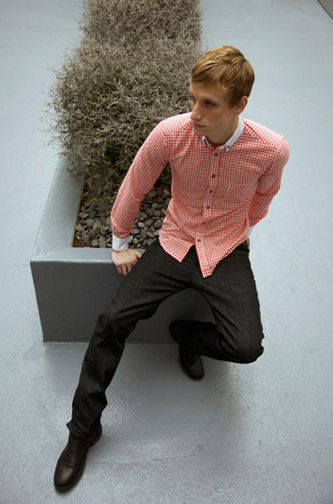 When Noah Landis graduated in 2006 with a BFA in Menswear Design, he worked for Gap, Inc. and then moved on to New York to launch his own line, Kent Denim.
His collection is sold in San Francisco at Free Gold Watch and Blue Jean Bar. He also sells at Cry Wolf in NYC (which is quite a hip store) as well as stores in San Jose, Santa Monica, Dallas and Chicago. He will be participating in Stanford University's Charity Fashion Show on May 15 and will be in Berlin for the Bread and Butter Tradeshow come July.
Needless to say, he's doing pretty well.
Looks from his 2010 collection can be seen in the slideshow below – and be sure to check out his website: www.kentdenim.com.