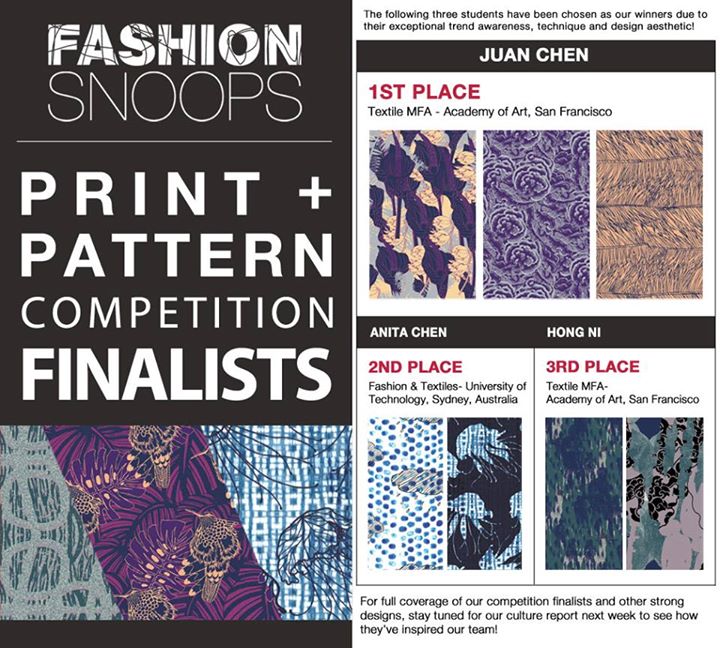 Academy of Art University School of Fashion students Juan Chen, M.F.A. Textile Design and Hong Ni, M.F.A. Textile Design,  are winners in Fashion Snoops "Print and Pattern" competition. Chen won first place while Ni won third.
Competition participants were required to create a set of original graphics with at least four designs, of all over pattern repeats or screen prints. They were asked to be trend appropriate for the upcoming seasons as well as be designed to industry ready specifications. In order to win, designs had to be exceptional in their trend awareness, technique and design aesthetic. Participants were given free reign to design whatever they wanted as long as it was one hundred percent original.
Chen, the first place winner, will receive a free iPad Mini, a profile on the Fashion Snoops website in the "Culture Report" as well as the opportunity for a three month internship as a print and pattern intern in the Fashion Snoops New York City office. Hong Ni will receive a feature on the Fashion Snoops website in the Culture Report and her designs will go up on their site.  Additionally, three more Academy of Art University students have also placed in the competition.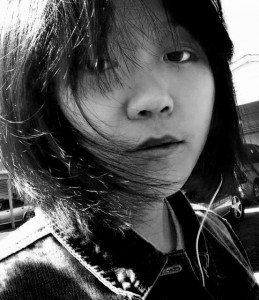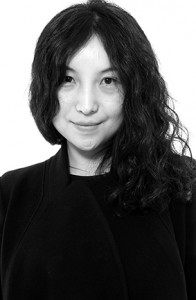 Fashion Snoops is a global trend forecasting company based in New York that specializes in the markets of: fashion, accessories, home decor, beauty, licensing and consumer products. Their clients include: Nordstrom, Perry Ellis and L'Oreal.