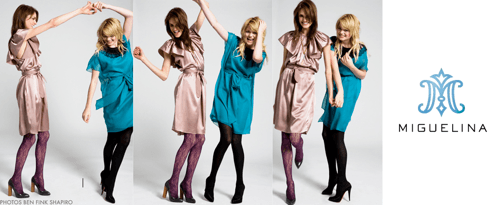 Fashion designer Miguelina Gambaccini is look for a part-time accountant/office manager. Here's the info you need to know:
This is an excellent opportunity to work with a small but growing fashion company. We are looking for someone who has worked in fashion, is organized, efficient and works well in a small team environment.
Major responsibilities:
– Manage all aspects of Accounts Payable and Accounts Receivable
– Conduct credit checks
– Reconcile bank and factor
– Budgets and cash flows
– Manage HR: Payroll, healthcare, & 401K, Banking and Admin functions
Requirements:
– 2-5 years of relevant experience
– Proficient in Excel and general accounting systems such as Quickbooks, (visual 2000 a plus!)
– Able to work independently, but knows when to ask for help
Compensation: based on experience
– This is a part-time job.
– Principals only. Recruiters, please don't contact this job poster.
– Please, no phone calls about this job!
– Please do not contact job poster about other services, products or commercial interests.
Please submit your resume and a cover letter explaining why this job should be your. Sumbit all material to info@miguelina.com.
Miguelina [Official Website]